Notability Adds Checklists and GIFs
How's that for timing. Yesterday the iOS and Mac app Notability had a major update that added checklist support and GIFY search.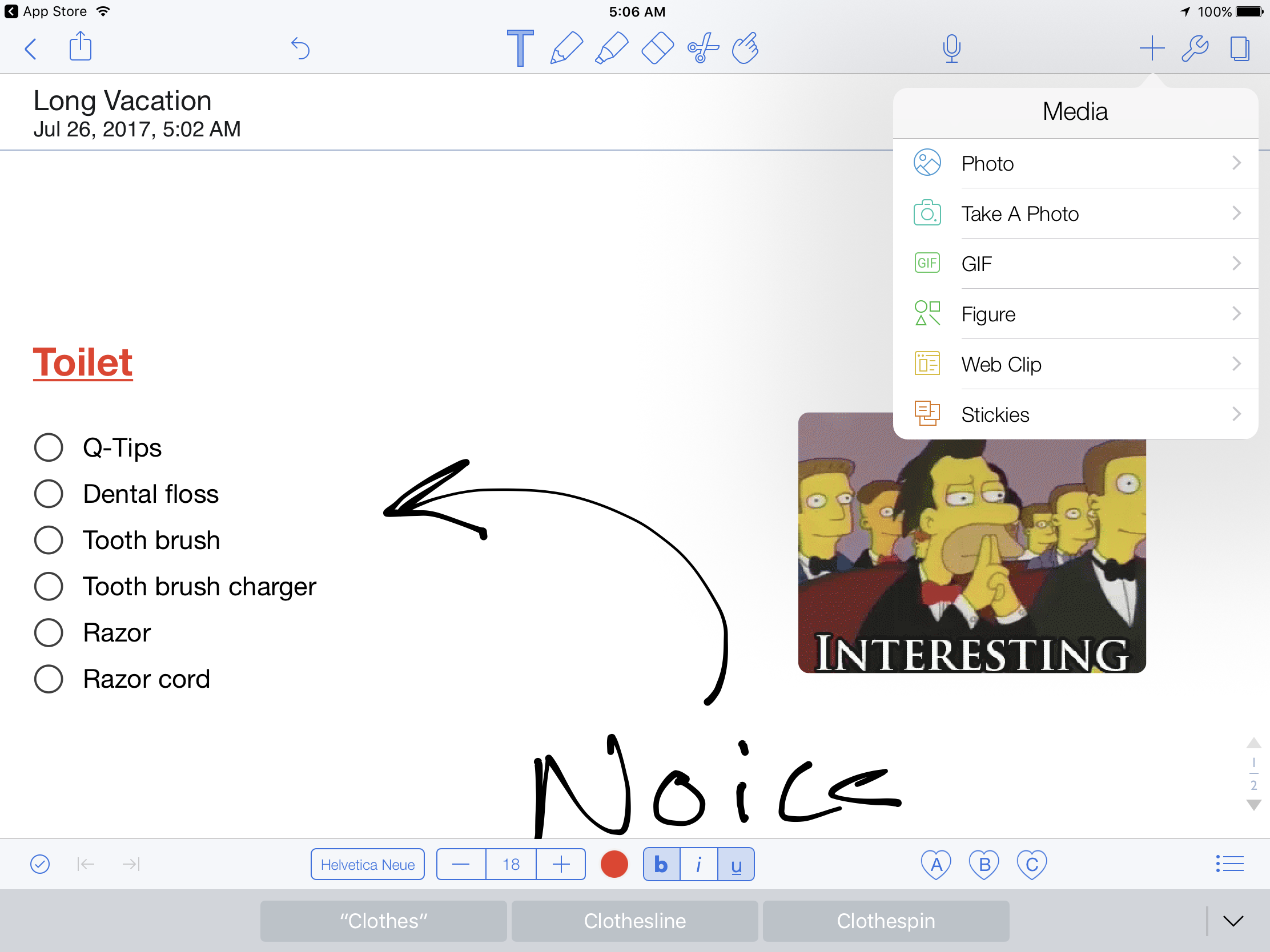 Notability is a mature app that's been continuously updated for many years. It's great to see that one of the best apps for capturing lecture notes continues to improve. The options for checklists puts it right up there in the group of apps most useful apps for making lists.