CARROT Weather is one of those cute weather apps that's right on the edge of being too cute for my taste. But, when they added Weather Underground as a data provider for subscription customers I was all in. Dark Sky accuracy has been in the toilet for me and I avoid all Dark Sky apps.
With the Weather Underground integration, I'm pretty happy with the Today Widget on iOS and the overall Carrot Weather app. One of my favorite features is the iMessage Sticker, which I never thought I'd say about a weather app.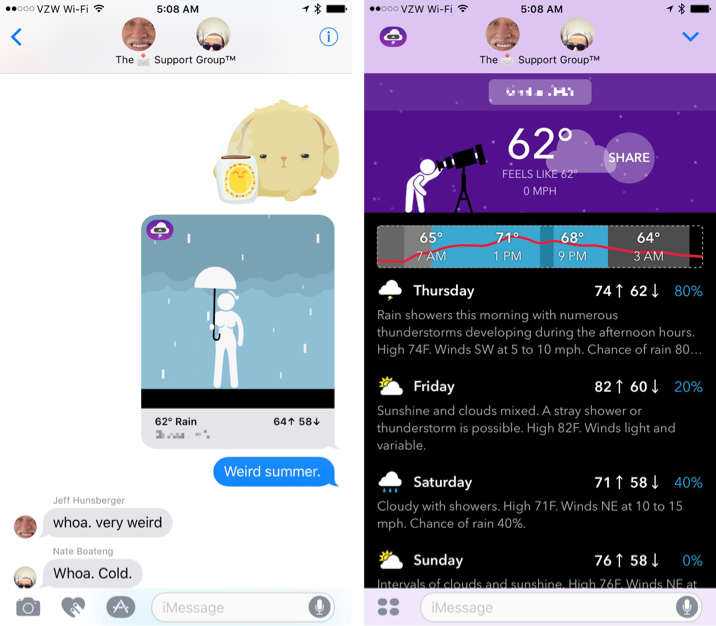 The stickers are nice enough when viewed in the message list, but the real beauty only shows when you tap on the sticker to expand it. It expands to show the full forecast and it's ANIMATED. That's a nice surprise and shows an attention to detail that's poured all over this app.