Delight is in the Details Sponsor
My thanks to Shawn Blanc for making Delight is in the Details and for sponsoring Macdrifter. It's a terrific experience and you can get a crazy 25% discount this week.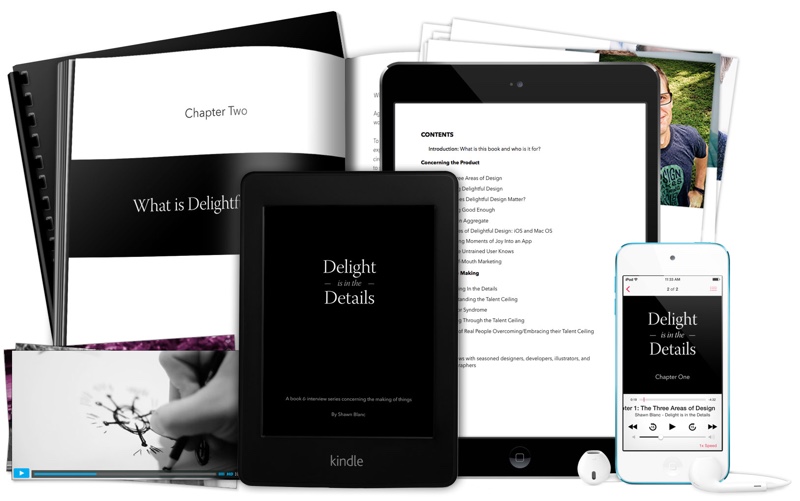 ---
Bridging the gap between good work and great work is easier said than done.
There is no checklist that includes all the details which need sweating over — we figure it out as we go, and it's on a project-by-project basis. Sweating the details, infusing delight into our products, building something truly great — these are ambitious goals.
Delight is in the Details seeks to address these challenges and more. Check it out; it's an audio book, eBook, and interview series for people who make things. And it's packed with practical advice, tips, encouragement, inspiration, and insight.
Resist the prevailing tide of "good enough" work that leads to forgettable products and a dissatisfaction in your work life. This book and interview series will teach you how to reach for excellence and find joy and delight in the journey.
Right now, you can get 25-percent off using this page for Macdrifter readers.