The DEVONthink Field Guide
David Sparks has a new Field Guide out and it might be the biggest one yet. This guide covers pretty much all of the DEVONthink functionality and even includes a sample database to work with. David covers every detail of the app, from the settings to integration with third party apps. These are focused lessons that get to the point, unlike the random stuff I find on YouTube. David gets straight to useful information without wasting time asking for likes or telling me to check out other videos. I can just sit back and plow through hours of instruction or I can jump to a specific feature I want to learn about.
Just look at this clean interface: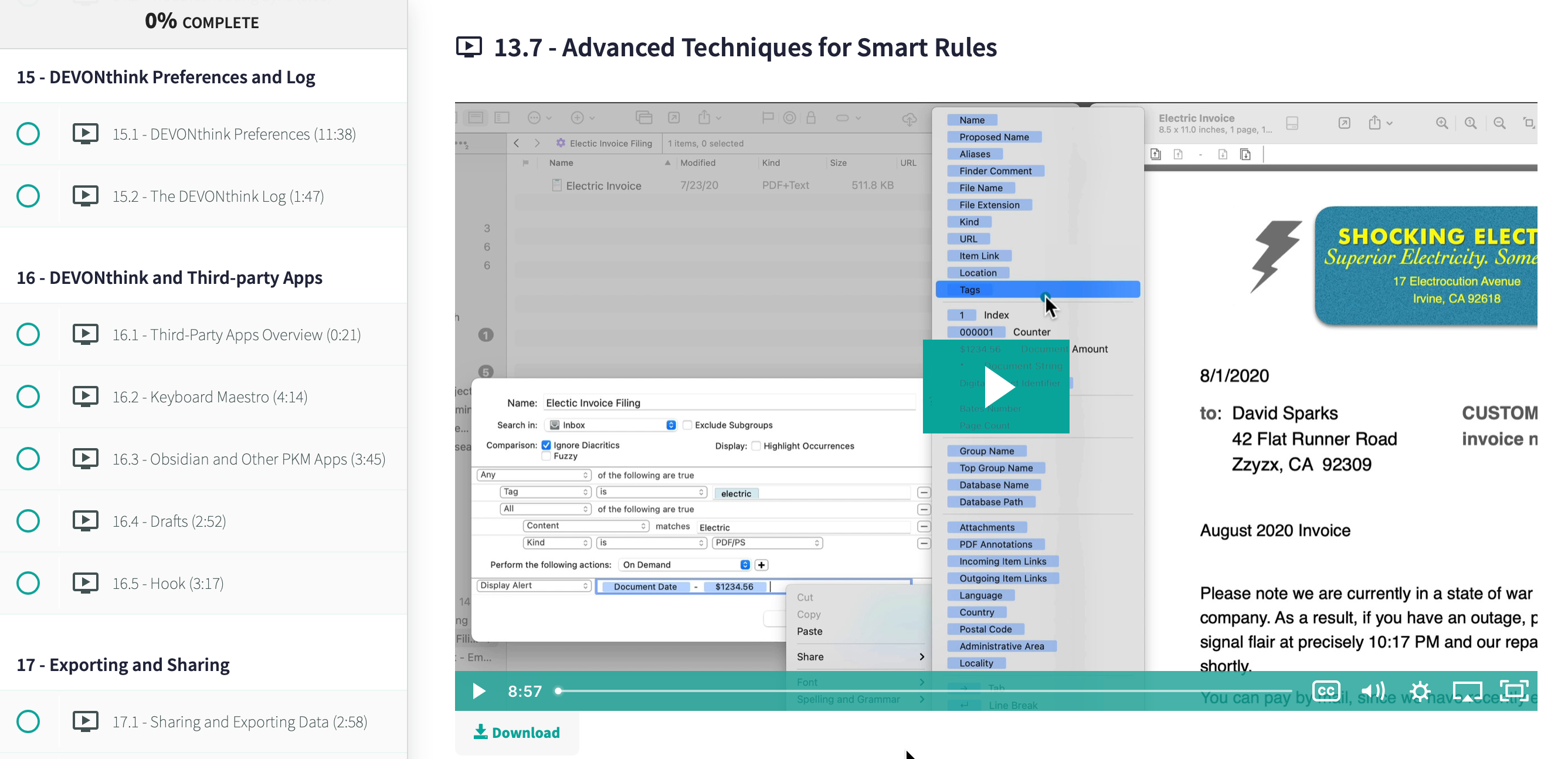 If you've never signed up for one of the new Field Guides, they are far more than a PDF of tips. There are hours of videos (which can be downloaded) along with thousands of words in each guide.
The DEVONthink Field Guide is on sale for $44 and it's totally worth it. The DEVONthink app is deep but the instruction manual is more of a reference specification than a user guide. Personally, my time is too valuable to waste it on bad tutorials so it's a no-brainer to buy these Field Guides.
Check out David's blog post about the guide.