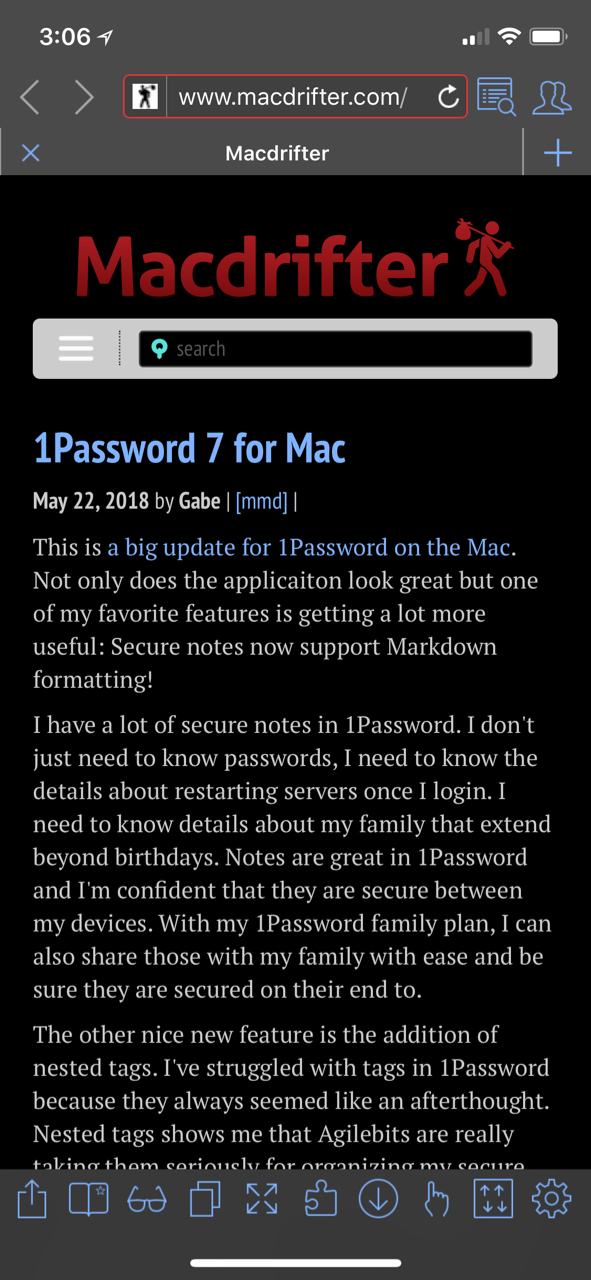 Another update to iCab that makes me wish it was my full time browser. Dark mode is a terrific new option with iCab for iOS. It renders pages in something like an inverted color scheme but it's more clever than that. Backgrounds are dark, text is light, and graphic elements are still readable.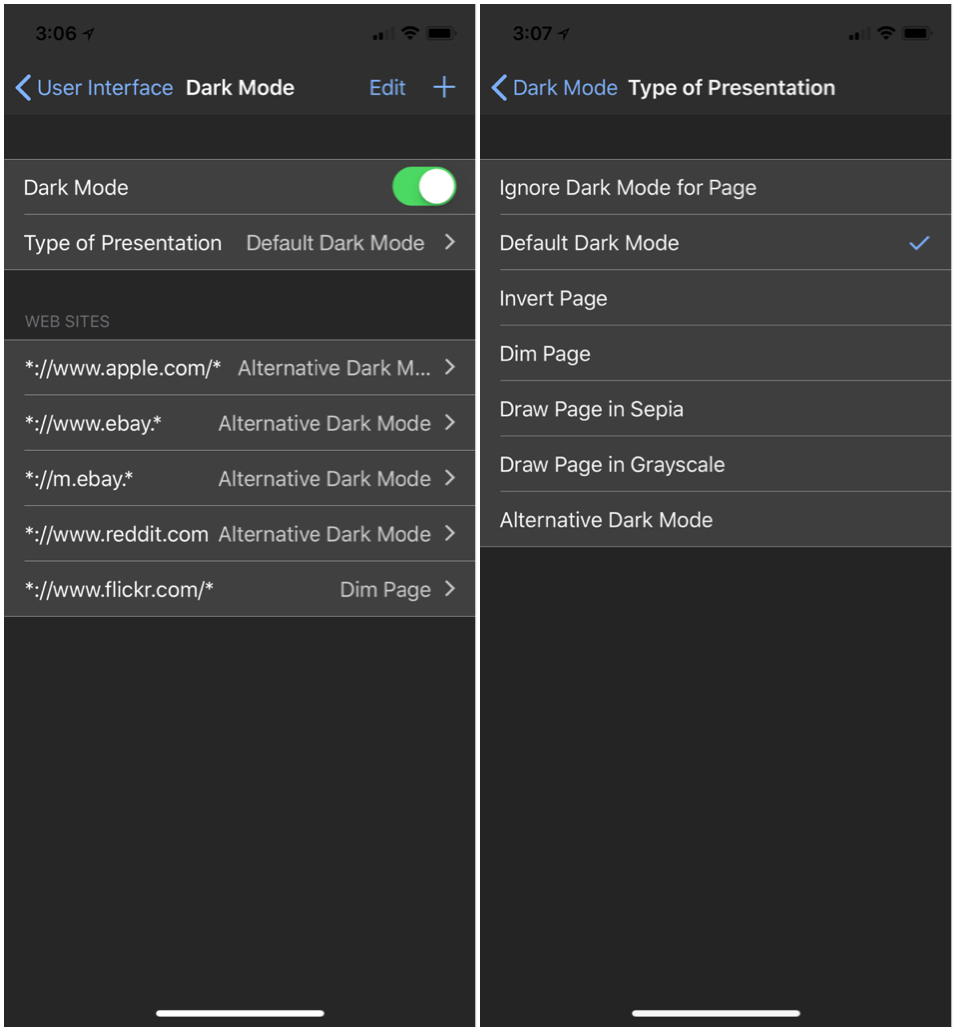 There's a handy preset that will automatically render different sites with one of the dark mode options. Such a great idea.
If you just want to manually switch on dark mode, simply add it to the tool bar in iCab. It works like a charm.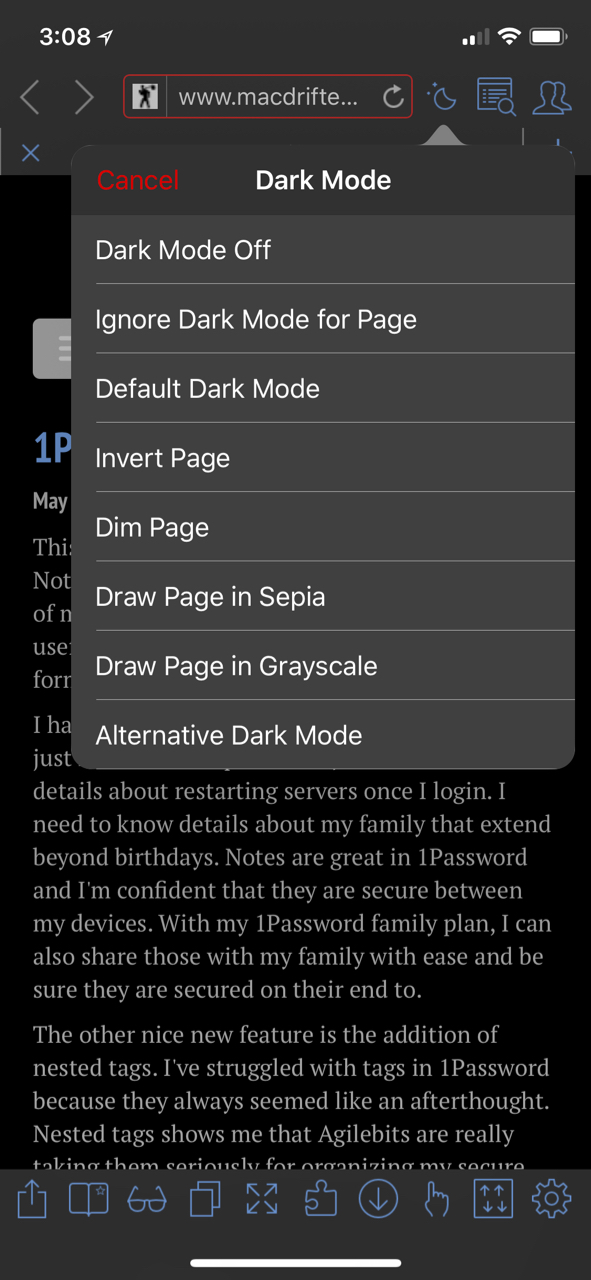 The option also works with sites that are already running in grey mode too. That's lovely.