Clean Text for iOS Gets Files Support
While I miss TextTool for iOS, I'm relieved to see that Clean Text continues to get updates. The most recent updates added a new dark mode and a couple of new text filters (like removing empty lines and characters). The biggest addition in version 2.6 is the a new option to open files from the Files app and export text file objects. On the iPad the interface is pretty intuitive.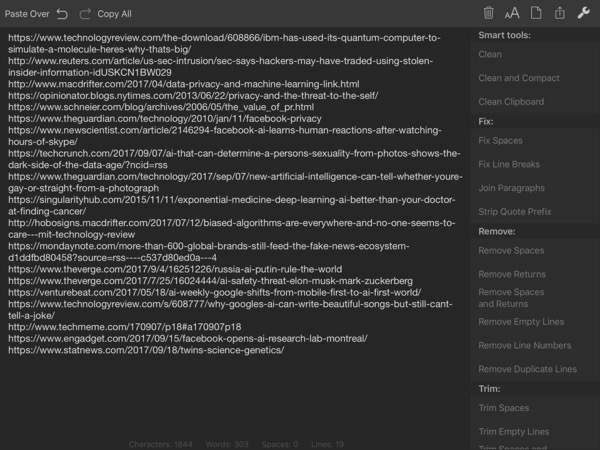 It's much less intuitive on the iPhone because many of the controls (like dark mode) are hidden until you rotate to landscape mode. It's an odd choice but I can't complain since there are few other options to quickly turn a train wreck of text into something useful.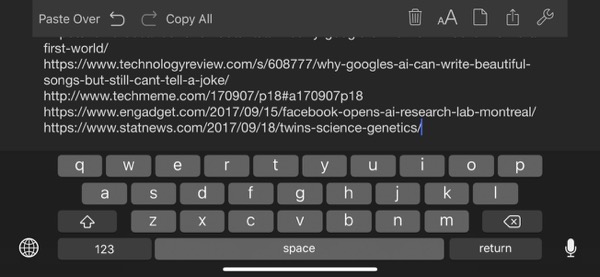 Clean Text | Universal iOS | $3