Tip Jar Adding DEVONthink Folders to iOS Files Favorites
It took me a while to realize I could mark a folder in DEVONthink To Go as a favorite in the iOS Files app. This makes it very easy to quickly browse to content in the Files app which might be the best way to edit a file in DEVONthink.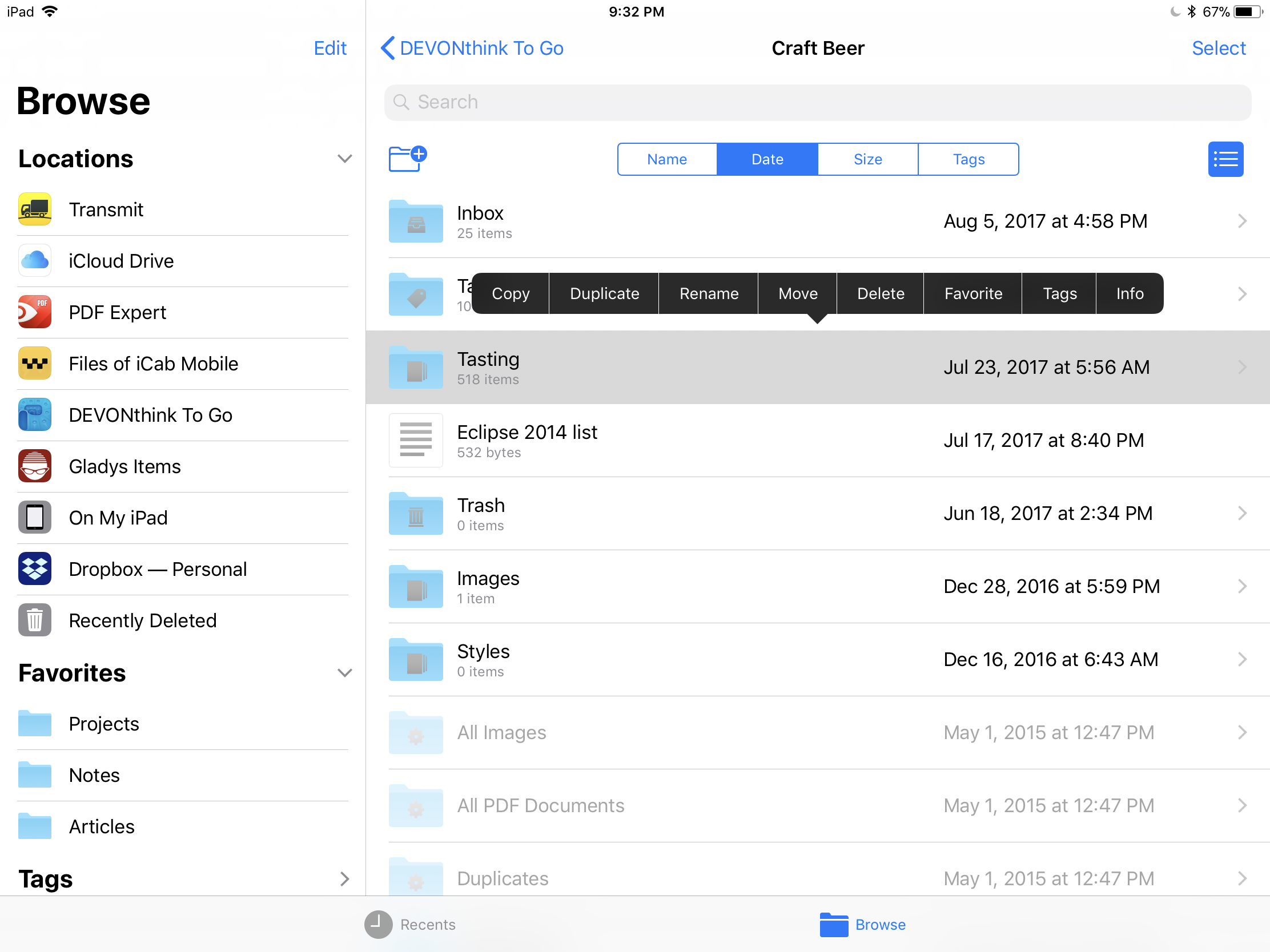 After adding DEVONthink as a source in the Files app, browse to a the level above the folder you want to add. Tap and hold on the folder to get the contextual menu and then mark it as a favorite.