Agenda Minder for Mac and Effective Meetings Sponsor
My thanks to Internodal, the makers of Agenda Minder, for sponsoring Macdrifter this week. I don't carry a lot of sponsors but I like to think the sponsors I work with are the best people out there. Agenda Minder is a new Mac App for managing meetings made by people that know how effective meetings are created. So many people forget how important an agenda is and I love that Agenda Minder focuses on fixing this common problem.
---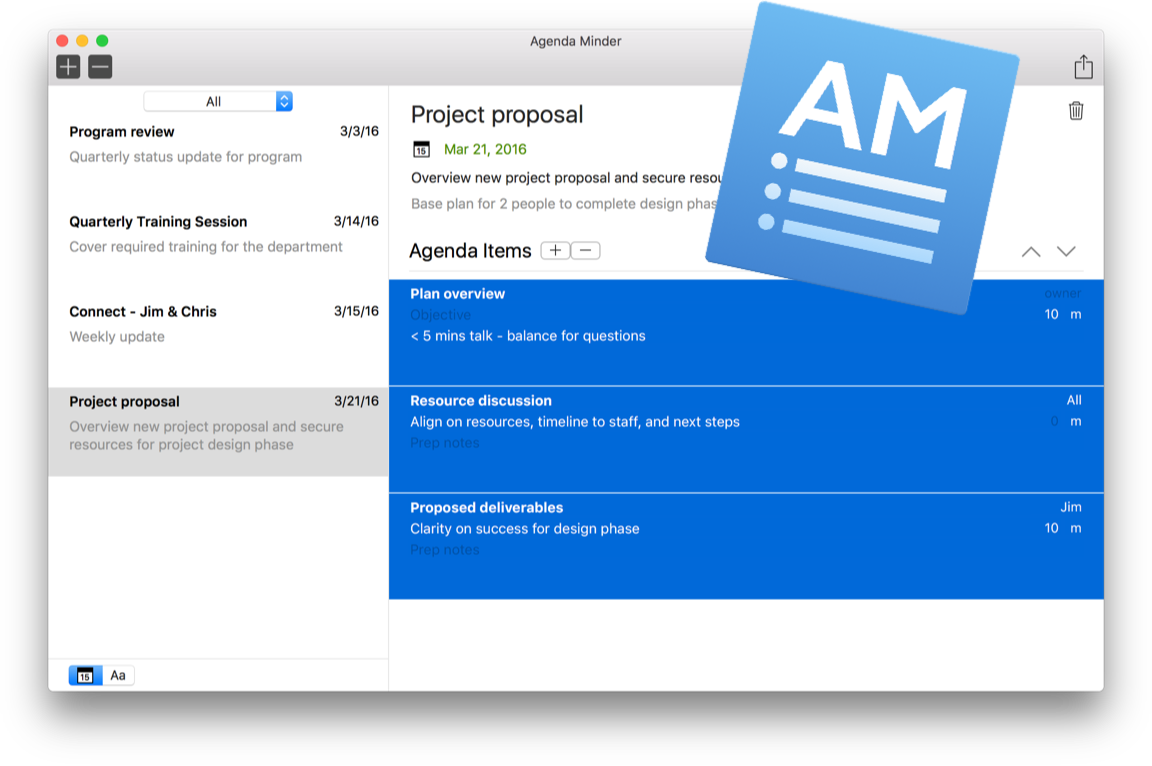 Created by a 20+ year experienced Fortune 50 manager, Agenda Minder is a personal productivity app for the Mac that helps you prepare for your meetings. A meeting is only as good as your agenda.
You're working on more projects and are in more meetings than ever. So many that it's hard to keep up with everything you need to talk. You need a focused and simple tool to prepare an agenda for you and your team.
Agenda Minder stays out of your way with simple controls to capture the things you need.
Good for 1-on-1 or large meeting preparation. Use brief objectives and preparation notes as reminders of what you need to accomplish for both the overall meetings and agenda item.
Sort by name or date. Filter the meetings you have today, this week or next to focus on the right meetings.
Share agendas for your meetings with simple and flexible text based Markdown format. Agenda Minder helps you stay focused on the content of your meetings and agendas.
Be as prepared as your team and supervisor expect you to be.
Agenda Minder is a personal tool that doesn't rely on your entire team adopting new tools or you using an all-in-one meeting solution. If you can install apps from the Mac App store, you can improve your meeting preparation.
Agenda Minder ($11.99 USD) is available now on the Mac App Store.
Learn more at agendaminder.com