Is Pagico 7 the easy-to-use app to replace OmniFocus and Bento for your data task management? Sponsor
My thanks to Pagico for sponsoring Macdrifter this week. The new version looks fantastic. It looks so good that I'm running a longer than usual ad copy. Pagico runs on multiple platforms, makes reference material a core feature (like I do) and syncs everywhere.
---
Some apps are great at managing projects & tasks, and others are great at managing data. Pagico 7 is one of the few apps that combines data organization with task management into one easy-to-use package. It's all your notes, tasks, files, projects and clients in one app.
The biggest advantage of Pagico is that users can manage everything all together. This means you can have boarding passes right next to travel itineraries, or design drafts alongside with meeting notes.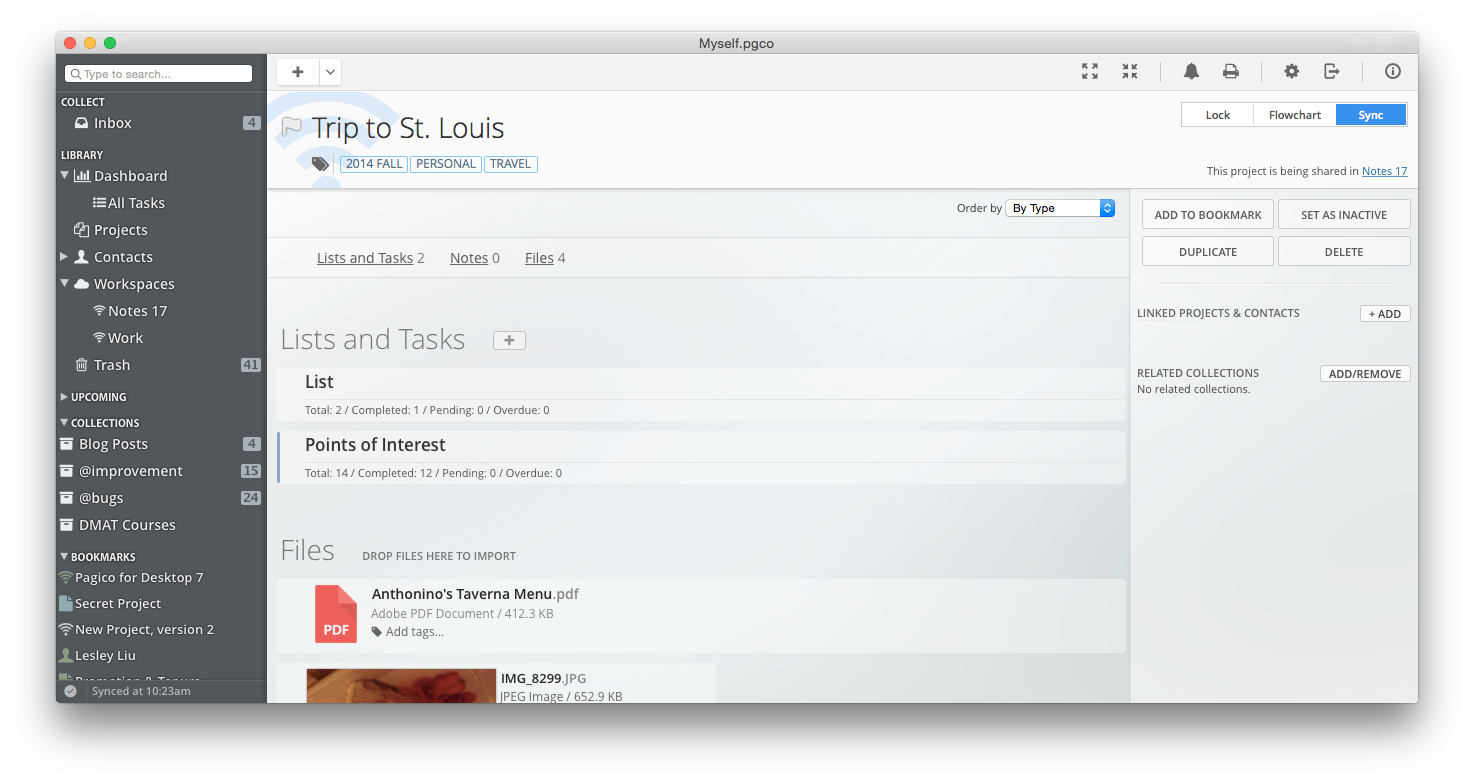 When you have todo lists stored in different projects or contacts, it's easy to overlook them and miss your deadlines. So Pagico has a Dashboard view that turns all your tasks into one interactive flowchart. Unlike the usual calendar view, the flowchart is very effective in giving you a forecast of your workload. It's particularly helpful to keep users informed about those bigger, long-term tasks.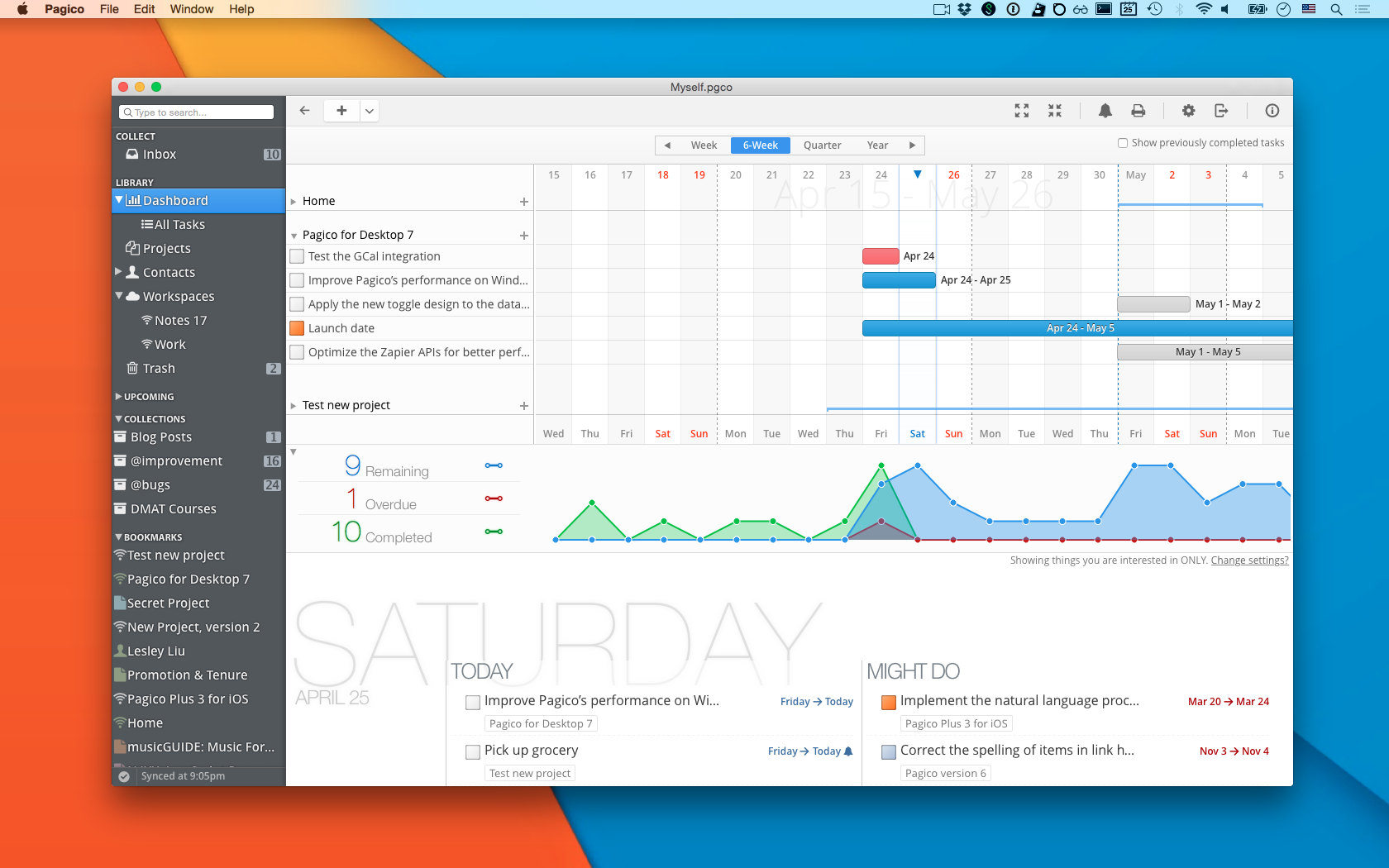 Navigating among your projects is easy, even when you have hundreds of them. Pagico allows you to manage projects using tags, and it has a very powerful tag browser that lets you easily browse through your projects.
When projects are finished, Pagico can also archive them effectively. Once archived, projects will be out of sight to reduce visual clutter. But they will still be accessible using the tag browser. This way, you can easily locate an old project with just a few clicks.

The new Pagico 7 also works with Zapier, allowing Pagico to connect to thousands of 3rd party apps. For example, you can create zaps to turn new Pagico tasks into events in Google Calendar, or save emails matching certain keywords into a selected project, etc.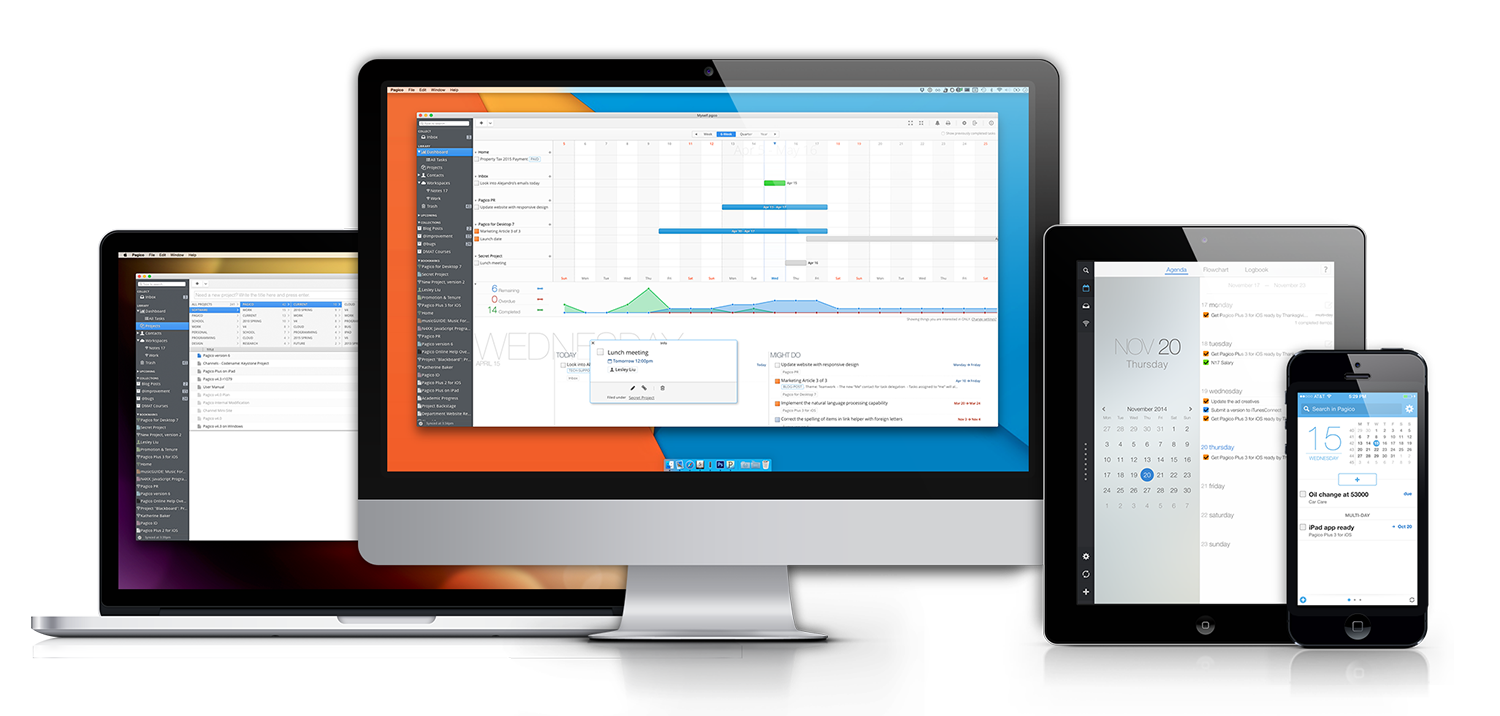 Pagico 7 is a great productivity platform with lots of unique features. You can download and try Pagico 7 for free for 2 weeks.
Availability & System Requirements
Pagico 7 is launching on May 5, 2015. It's available for OS X (10.7+), Windows (Vista+), Ubuntu (12.04+). Pagico Plus (sold separately) is available for iOS (6.0+) and Android (4.0+) devices. The cloud sync for personal use is free with Pagico Plus.
About the Developer
The Pagico productivity suite is developed by NOTES 17 LLC, a small software team located in Indianapolis, IN. The company develops innovative software products for a wide range of platforms.