Monument Valley is right up my alley (they'll just have to run with that as a slogan). The puzzles are quick but challenging and it's easy to drop in and out.
I was surprised that their Project Red update for the App Store provided an option to purchase more puzzles for only $1. Sure, 100% of the purchase price goes to the Project Red charity. Equally important it's new Monument Valley.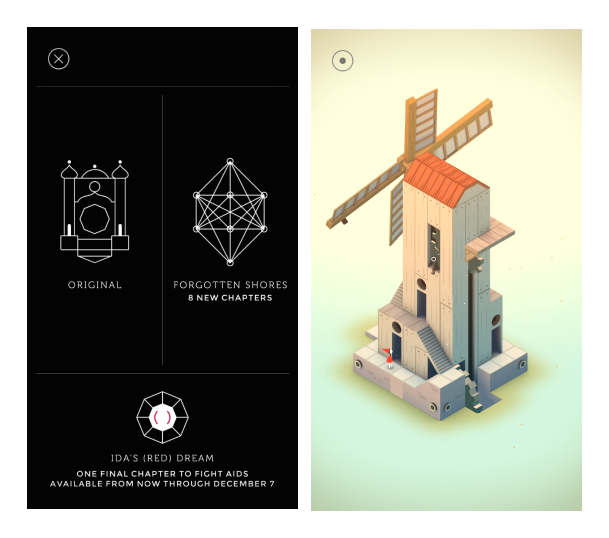 I dare say Ida's Red Dream puzzles are my favorite of the series. They provide all new mechanics and some really amazing reality-twisting challenges. It's only available to purchase through December 7th. Totally worth the price.