Keyboard Maestro 6.4 Now with Mavericks Tags Link
A great update to Keyboard Maestro. Version 6.4 adds support for reading and writing tags on files.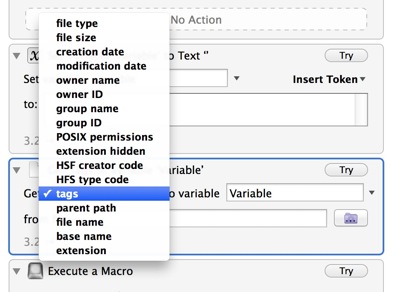 The new asynchronous macro execution has some nice potential for chaining macros without holding up the current macro. It fires off sub macros without waiting for them to complete.
It's great to see one of my favorite apps constantly getting new and clever additions.