I have a few of the Amazon Dash buttons in my house. If you're not familiar with the concept, Amazon will provide a physical button that, when clicked, immediately orders a pre-set item for Prime delivery. As a customer I can choose a general category for a button like Tide laundry detergent and then configure the specific type and size of Tide to order. It's convenient.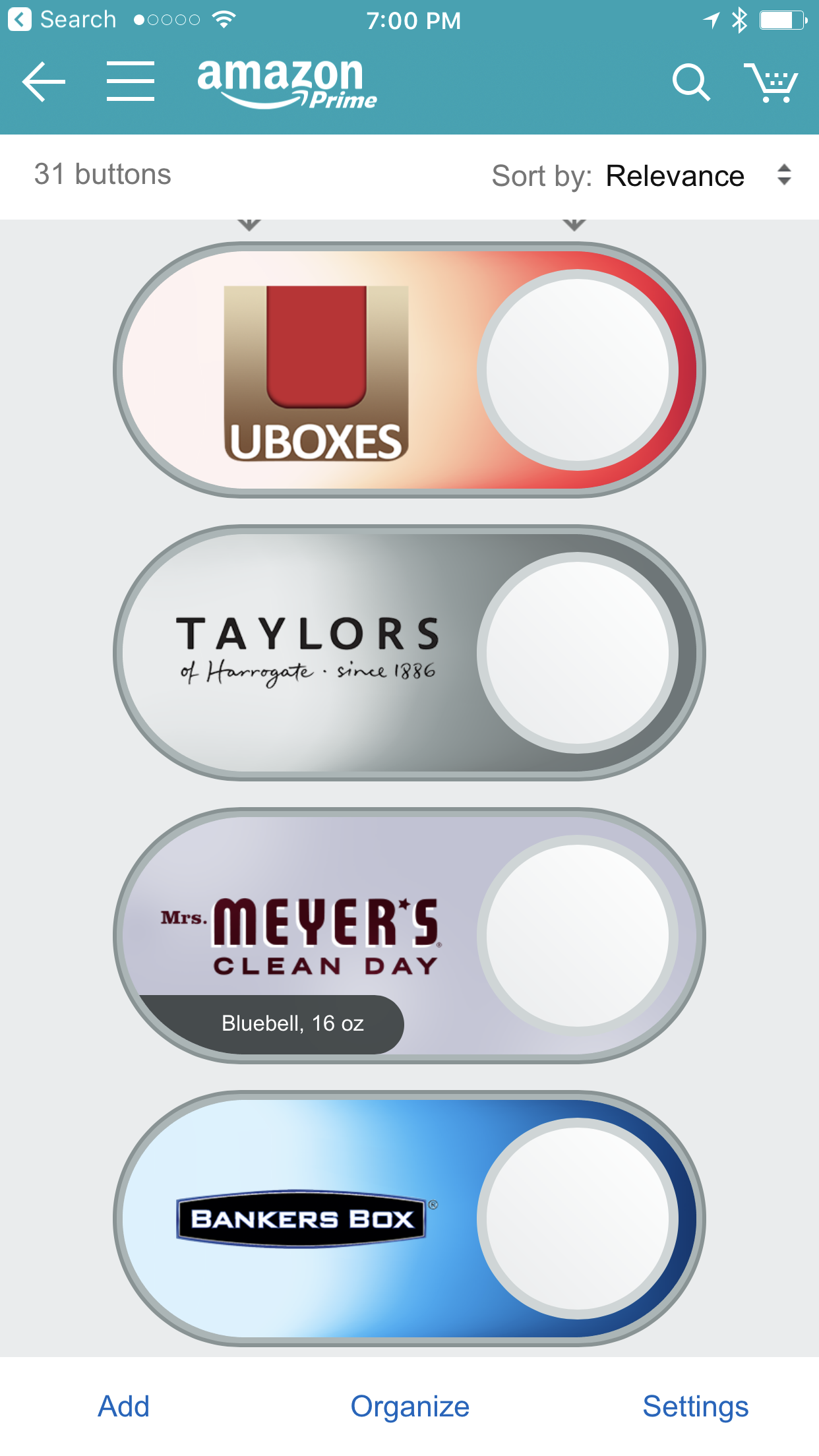 What I didn't realize is that Amazon now provides virtual buttons in their iOS app and on their web page. They buttons are automatically generated based on my previous purchases. Tapping the label opens the product detail and provides a way to change the specific product associated with the button. Tapping a virtual button immediately orders the item.
I have one word of caution though. Some of the items do not even remotely represent the label of the button. While you might think you just ordered a refill for your Space Pen, your spouse might be surprised by your delivery of condoms.
But I do rather like the convenient option to order more spicy BBQ sauce when I'm running low.