CoolIris, an elegant photo browser for iOS, was recently updated and added a couple of new sources.
There is now support for connecting with Evernote. Importantly, it can be configured to show photos for a specific tag as well, searches or all photos. This is a nice option for using Evernote as a photo locker. I'm loving it for the scans of my daughter's school art I collect in Evernote.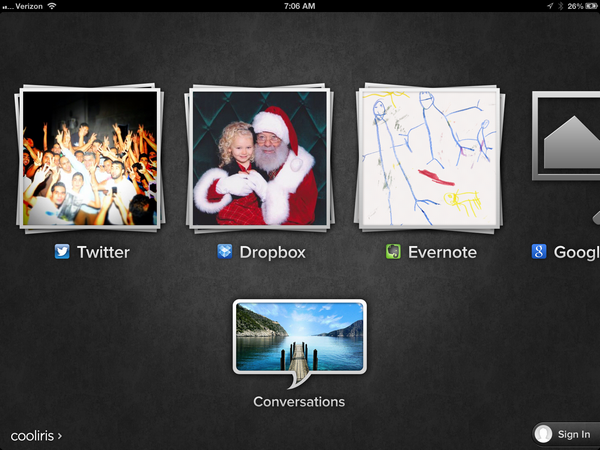 Here's a little tip for CoolIris: There is built-in Google Image search that is fast and very easy to browse. You can do multi-select of results and save to the iOS camera roll.