The Belkin Thunderbolt Express Dock
My current setup is a Retina Macbook Pro with 27" Thunderbolt display. While I love the extra headspace the Thrunderbolt display offers, the available ports on the back are kind of pathetic. There's one FireWire 800 port and zero USB3 ports.
That's why I jumped at the $300 Belkin Thunderbolt Express Dock when it was introduced. I've now lived with mine for about 3 weeks so I feel comfortable writing a review.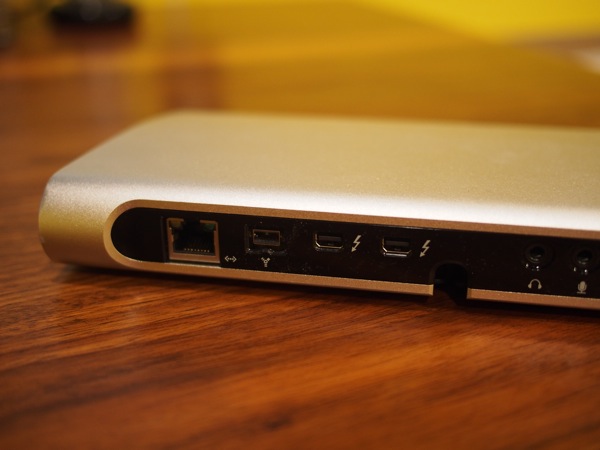 The dock is smaller than I imagined and very light. It is easily portable as long as you are willing to heft along the power converter. I mounted mine on a Twelve South Backpack.
The real advantage of the Express Dock is the plethora of connections it offers. Here's what's it available:
2 Thunderbolt connections
1 Gigabit Ethernet
1 FireWire 800
1 1/8" Audio Out (speaker)
1 1/8" Audio In (microphone)
3 USB3 connections
This is better than the current Thunderbolt Display. USB3 and audio connectors are not offered on the display.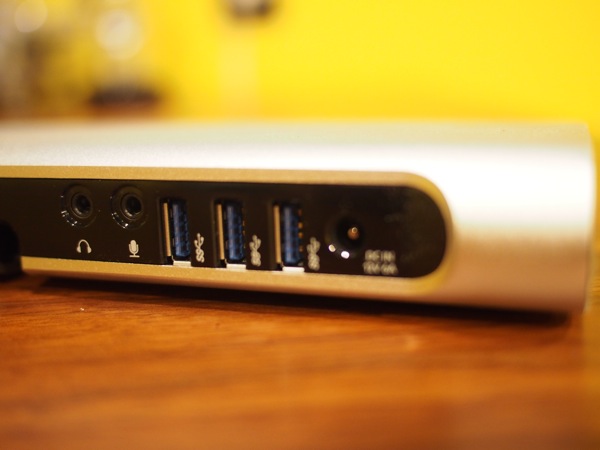 I was pleasantly surprised by the audio connectors on the Express Dock. One of my annoyances with the rMBP and Thunderbolt Display was that the audio connector for my external speakers still needed to be plugged into the Macbook. I thought it was silly since that the Thunderbolt connection didn't just take care of the audio. Belkin gets it right.
The audio is presented as a USB PnP interface and works as expected. Audio is clear without any artifacts or distortion.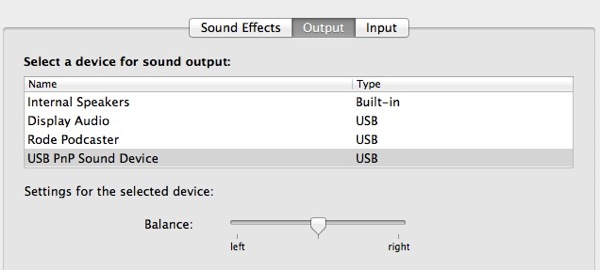 The Express Dock delivers exactly what I expected. I've connected mine into the Thunderbolt connector on the display. I'm using it to provide additional connectivity to the Thunderbolt Display but I'd recommend this to anyone that just wanted some extra connections for their MBP.
If you need more connections than the Macbook Pro provides but don't need a Thunderbolt display (or just want USB3 on your display), then it's hard to beat the Belkin Thunderbolt Express Dock.
The best parting shot I can provide is the one showing how few cables are connected to my rMBP to connect to Ethernet, 1 FireWire 800 drive, 1 USB3 drive, external speakers, a ScanSnap and a UPS Monitor: