HomePod Multi-room Control
The rough edges of HomeKit, Siri, and iOS show themselves a lot more now that I have multiple HomePods in the house. I have a strong suspicion that the teams behind these products aren't designing them for a fully integrated and automated home. Let's just take the case of HomePod control.
I can use a voice command to tell the HomePod to play on either of my HomePods. I can tell it to play in multiple rooms. But the baffling part to me is that to actually control these HomePods through my phone, I need to use this sub-view of Control Center: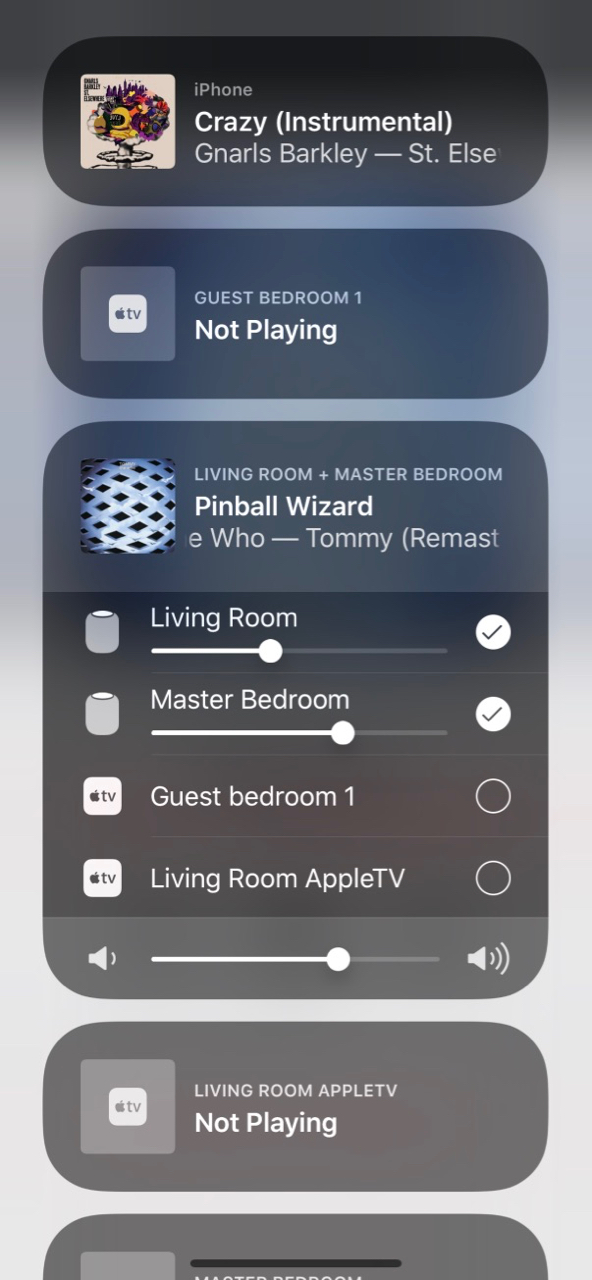 There's really no app for controlling the HomePod. If I want to search in the Apple Music app for something to play on my HomePod, I also have to go through Control Center, select that HomePod, tap on it and then the Music app switches to the speaker for the destination. Whatever you think of the Sonos app, Apple's alternative seems worse in every way.