I happen to agree with the good Dr. regarding Linea for iPad. It's a very good app for drawing, especially with the Apple Pencil. But, I have much less of an urgent need for annotating images with the app. That's because I mostly use PDF Expert for that sort of thing.
I start a new document in PDF Expert and then insert the image I want to mark up.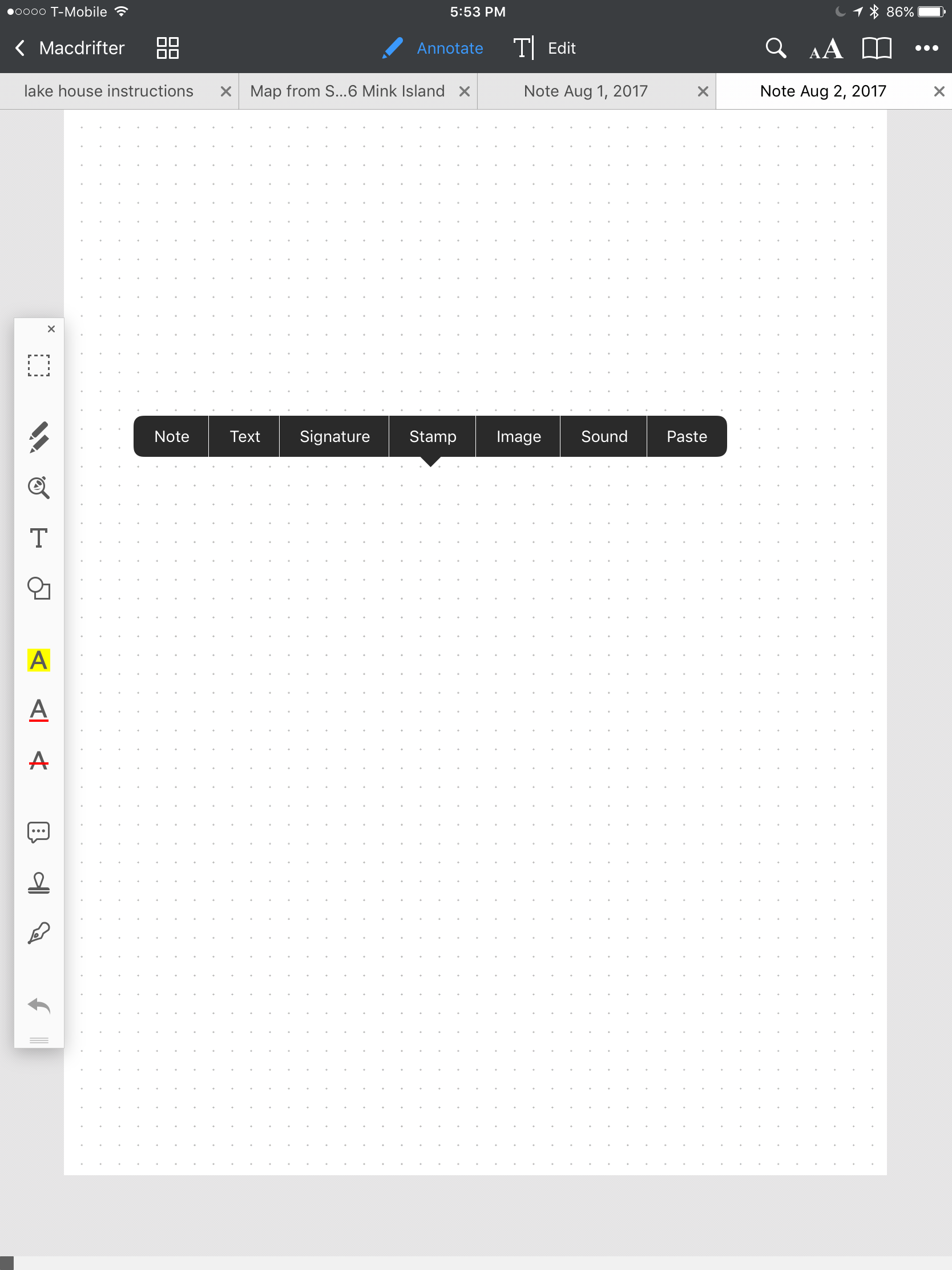 From there, I have a full toolkit available to make annotations, add text notes, and generally get my ideas down. I can only export the results as a PDF, but that's a pretty handy format. If I desperately need an image, there are plenty of apps on the App Store that can convert a PDF to a variety of image format.