DEVONthink and Scanner Pro Together
DEVONthink and Scanner Pro for iOS have both been updated in the last week to provide better integration between the two apps. Now Scanner Pro shows DEVONthink prominently as a destination app for saving scans.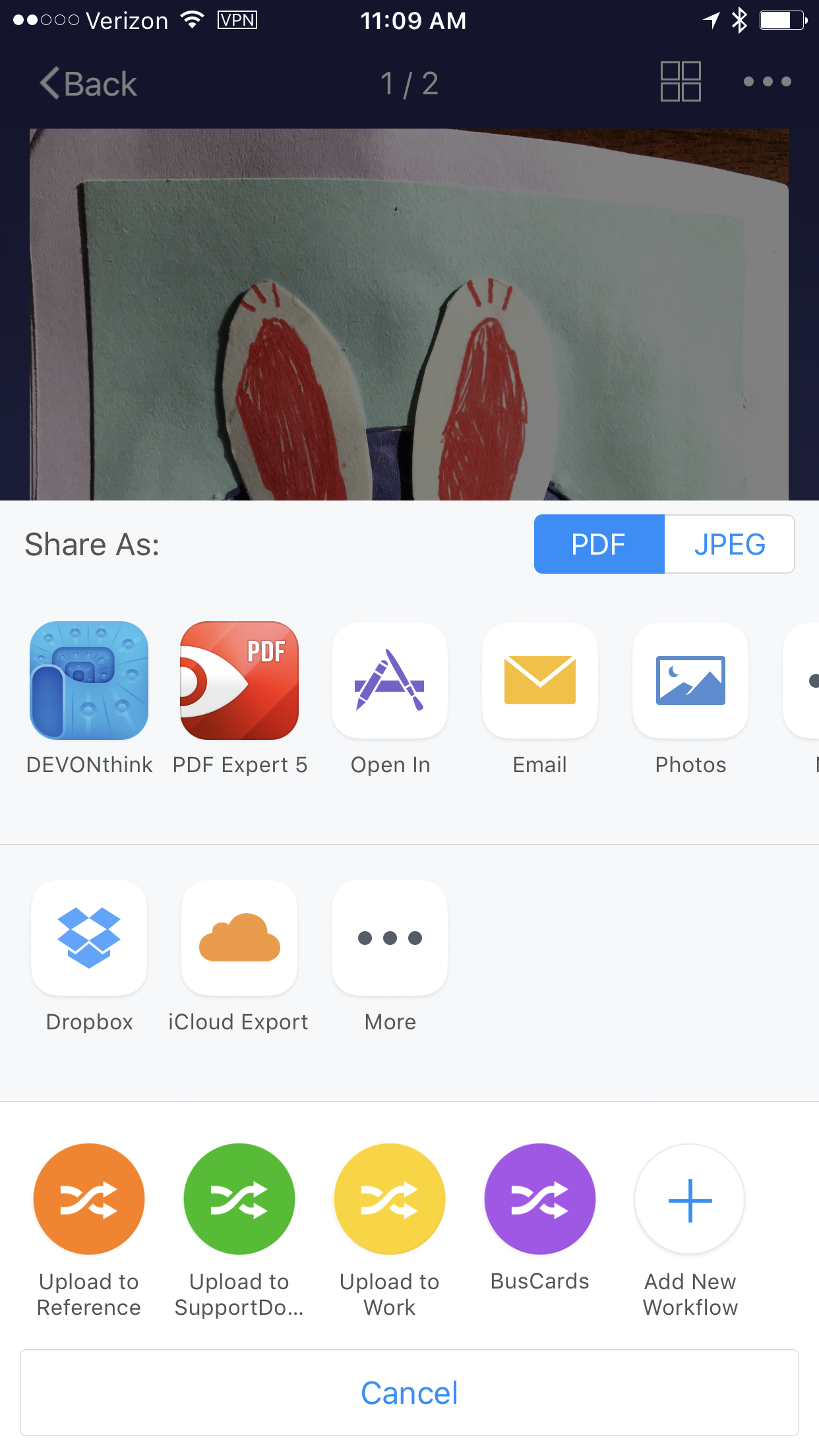 The implementation isn't ideal though. It's only marginally better than using the "Open In" function and importing into DEVONthink. I would have loved to see DEVONthink as a location for automatic uploading from Scanner Pro.