The iOS "Today" view is one of my most used screens on my phone. I wish it received more attention from Apple but I'm glad my favorite app developers pay it special attention. One area that it really shines for me is with weather apps. The only time I need to actually open a weather app is if there's a big storm on the horizon. Otherwise my Today screen suits me just fine.
Two of my favorite widgets are from Weather Underground and Crisp Weather. Weather Underground is great for the accuracy of the forecast. I have terrible luck with Dark Sky but Weather Underground is right on the money in my area.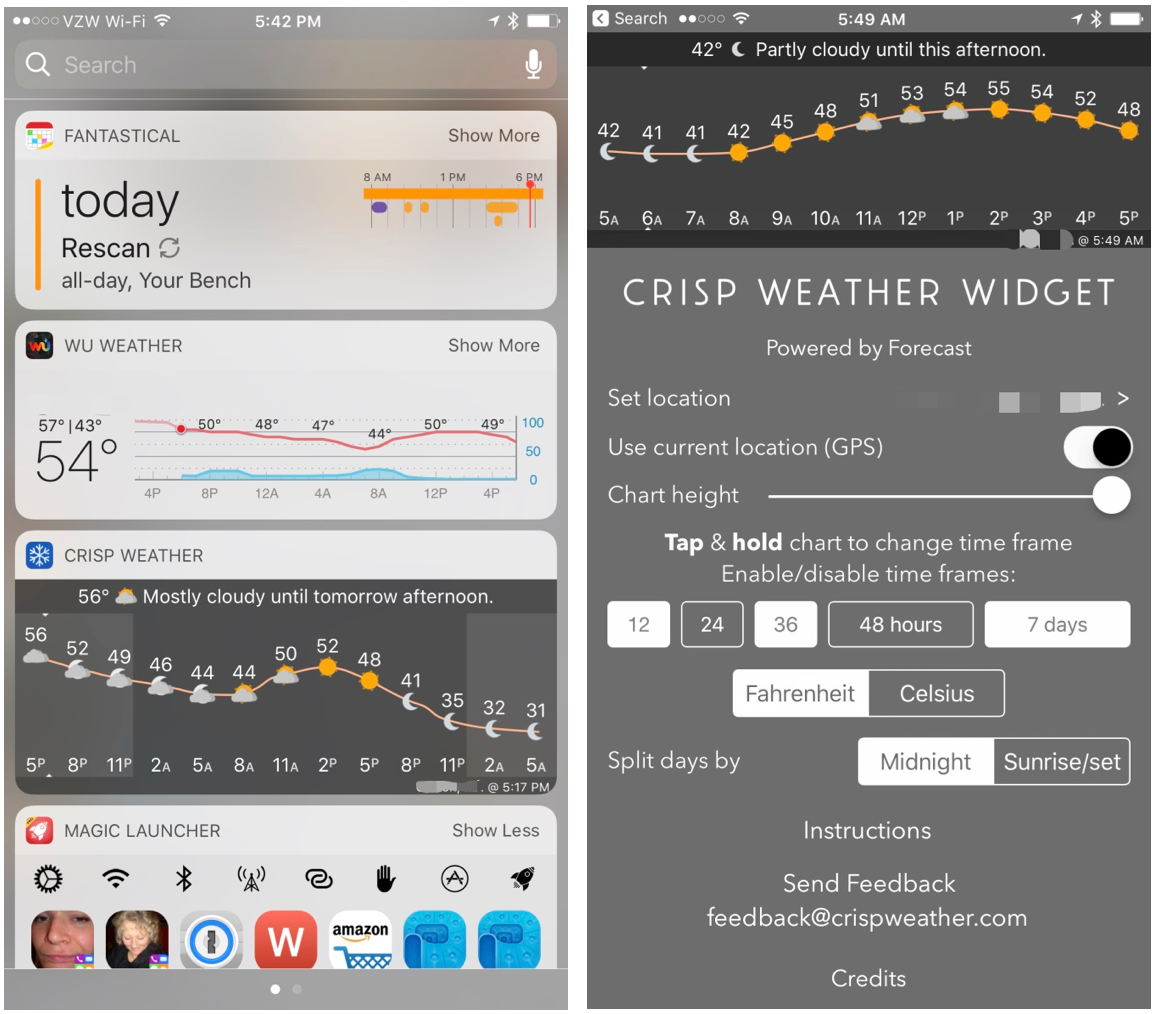 I never would have found the Crisp Weather widget were it not for a friend of mine. Crisp Weather is only a widget and seems pretty insignificant in the app store description. The app only exists to setup the widget. That's a little odd but in practice it works great. Even with the Forecast.io quirks driving the predictions the Crisp Weather mid-term forecasts are good. What's even better are the touch interactions in the widget. Long taps on the widget change between several different timeline modes. I use 12, 36, and 7 days as my preferred time ranges.
These weather widgets sit at the top of my Today screen. It sure beats having to unlock my phone and launch an app just to see if it's going to rain tonight.
Weather Underground | Free with ads
Crisp Weather | $1