BusyCal for Mac Update and an iOS Version
This week BusyCal 3 for Mac is available and this release marks a first for BusyMac, an iOS companion app. I've used BusyCal for Mac since the first version was released six years ago. It's not the best looking calendar app but it's by far the most functional. Smart searches, banners, sticky notes, icons and built-in weather forecasts make it something rather special.
Version 3 of BusyCal for the Mac brings a number of aesthetic improvements and some performance boosts. The interface feels a bit more modern and it scrolls like butter. If you're already a BusyCal user then this upgrade costs $30. There's not a huge number of new features but I'm happy to support continued development of my favorite calendar app. You can read a bit more on the BusyMac blog and try it out for yourself.
The iOS app is all new and something that I've waited a long time for but I don't think it's for me. First a few of the nice features in BusyCal for iOS.
The calendar view is a packed with information. The month and week view show actual information and not just color coded bars like in Fantastical. Tapping on a day in the month view shows an expanded view without leaving the month. Pinching on most views will shrink or expand the cells vertically to adjust the total days or hours on the screen.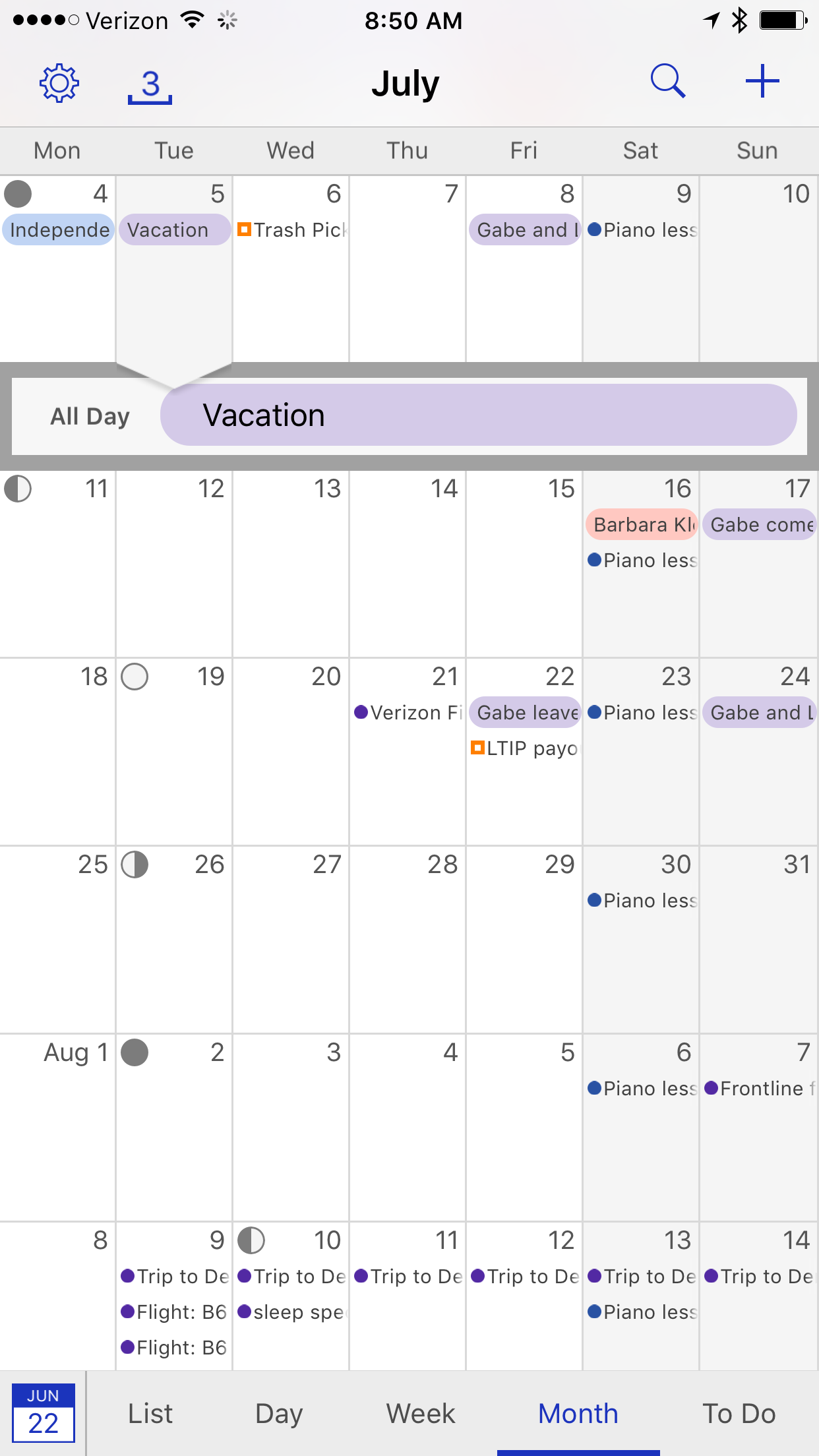 The event detail view is customizable and includes options to display a wide variety of additional information. I especially like the option to add tags to an event and have those sync back to the Mac.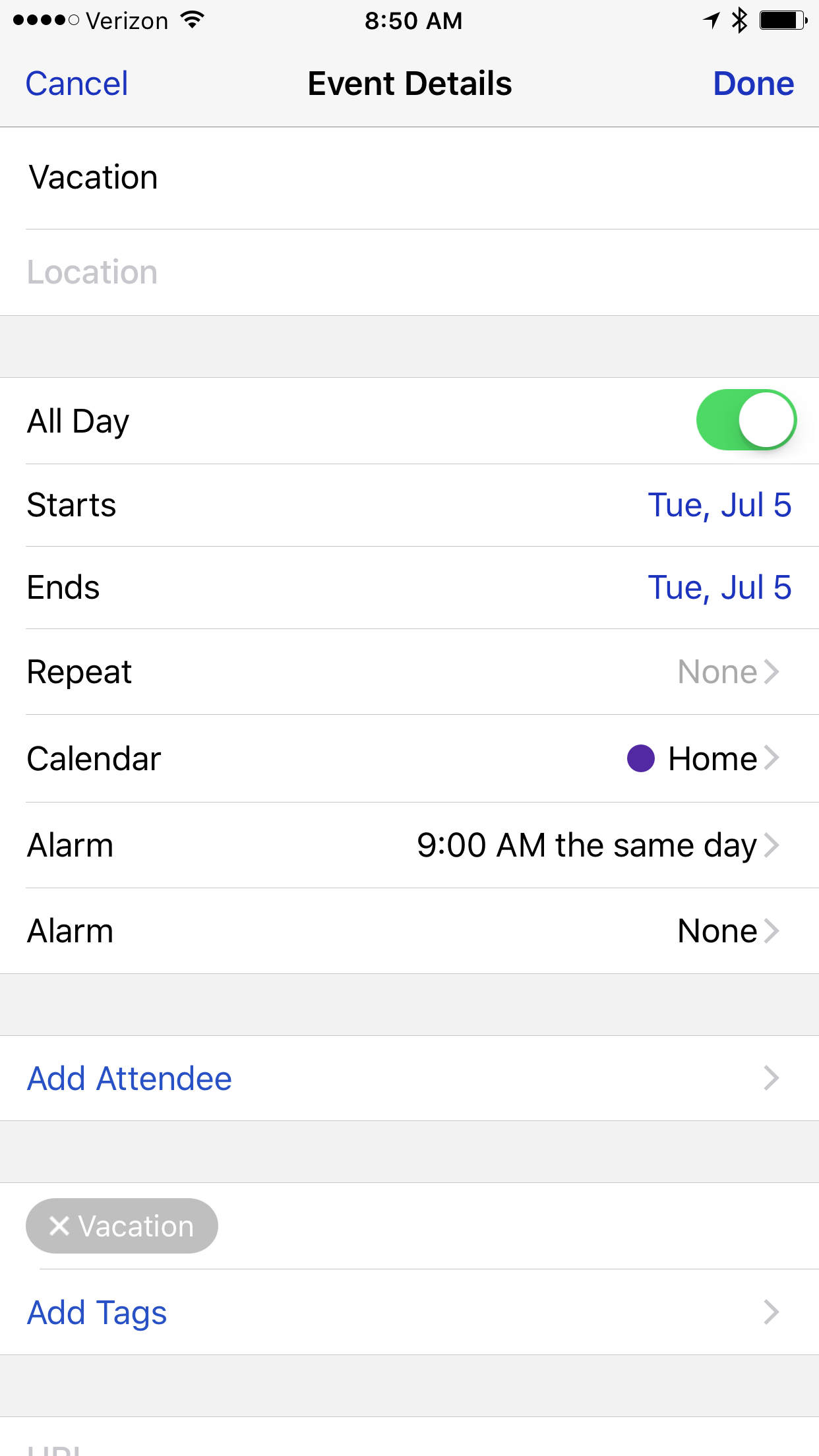 Little things like weather forecasts and moon phases are available in BusyCal for iOS. Like I said, it's packed with information.
BusyCal has a very good natural language event capture that's hobbled by a very slow response time on my 6S Plus. Proper names in events are highlighted and tapping them brings up a list of possible contacts. Dates and times are automatically recognized and easily edited if needed.
There's a lot to like in BusyCal over Apple's built-in (for now) Calendar app, unfortunately, this initial release doesn't suit me. Unlike many other calendar apps for iOS, BusyCal requires me to configure CalDAV, Exchange, and even iCloud from within the app, rather than use the accounts I've already setup in iOS. This is similar to the Mac app. It also doesn't work with my corporate Exchange account (just like on my Mac).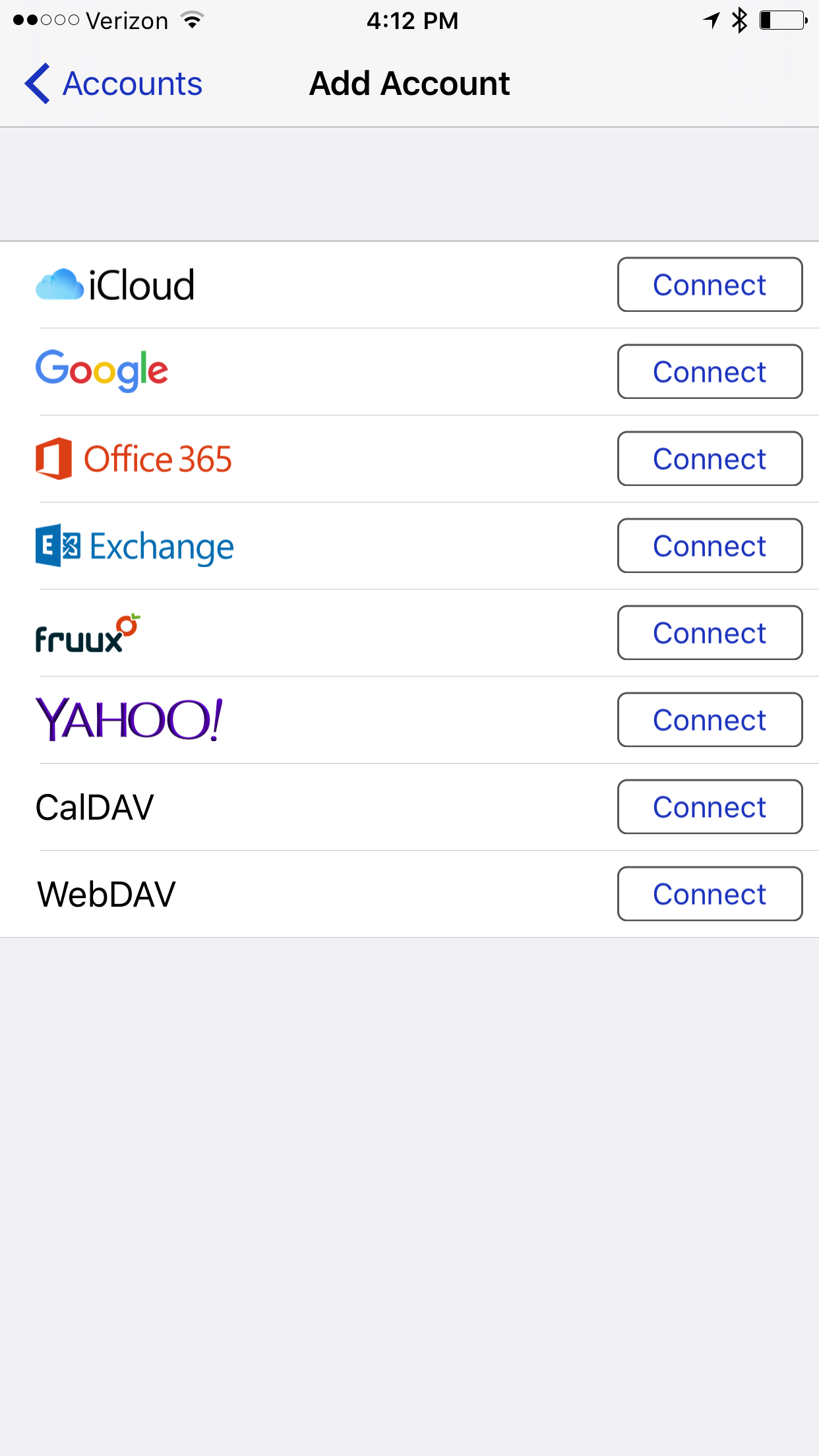 While BusyMac has proven themselves to be trustworthy, I think it might be a hard sell to many security conscious nerds that don't want to hand over all of their passwords. If you have 2FA on your accounts it can also be a real challenge to create new account connections or add a new app password for BusyCal.
There are additional gaps between BusyCal for Mac and iOS. The most notable is the lack of smart filters. I love the smart filters on the Mac which can be simple searches or a saved layout. I realize this would be hard to accomplish on iOS but I'm still mildly disappointed. Icon graphics sync from the Mac to iOS but are inconsistently displayed between the various views. Even weather forecasts are visible in day and month view but not the week view.
Conclusion
If you already own BusyCal for Mac, there may not be enough in this version to make it worth it for you. It's not very expensive at $30 and I'd like to see continued development of the app so I upgraded.
The iOS app may work perfectly well for you unless you have a corporate Exchange account that requires a certificate or similar iOS authentication. The views in BusyCal for iOS are dense with useful information but I think Fantastical is faster and suits my work better. I don't regret buying the $5 app though. I want to see what they do with it in the future and this is a small price for admission.
BusyCal for Mac | $50
BusyCal for iOS | Universal | $5