Synology DSM 6 Final Release
I installed the DSM 6 release candidate several weeks ago. As usual, it's a great update for the Synology NAS. The most notable improvements over DSM 5 for me is the file indexing. Now it's available as a final release for owners of many Synology NAS boxes.1
From the Mac Finder I can now do a spotlight search on 7 TB of data within a few seconds.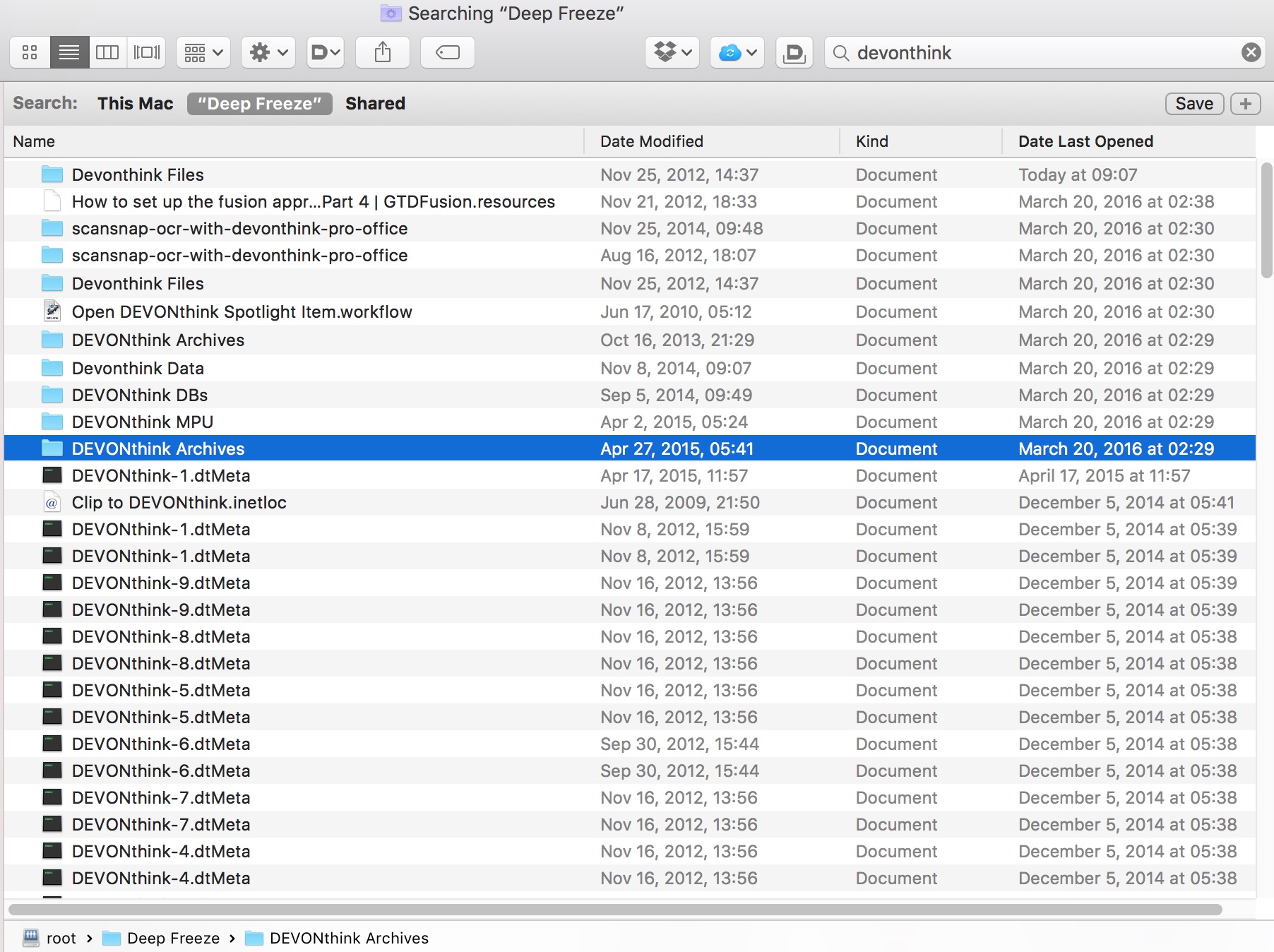 Not to mention, some of the contents of text files are also indexed by DSM 6. This allows me to open a web browser on my Synology 1815+ from anywhere, open my shortcut to my text notes and search. I can then open the file right in the Synology Text editor. The built-in Synology Text editor is no Sublime Text but it's adequate and supports drag and drop for opening a variety of text files (like TaskPaper files).

The major gap in the file indexing is that it only works with text documents. It doesn't even work with text documents with extensions other than "txt." It was a huge disappointment that it does not support document indexing of PDFs. Then there's this statement in the documentation which isn't completely clear:
:::text
The maximal number of indexed folders is 1000

I have no idea if there's a real limit for indexing folders but I haven't had any issues finding files I've searched for.
The file previewer in DSM 6 is also a very nice addition to the improvements in file search. I can search, browse and preview without ever leaving the DSM interface.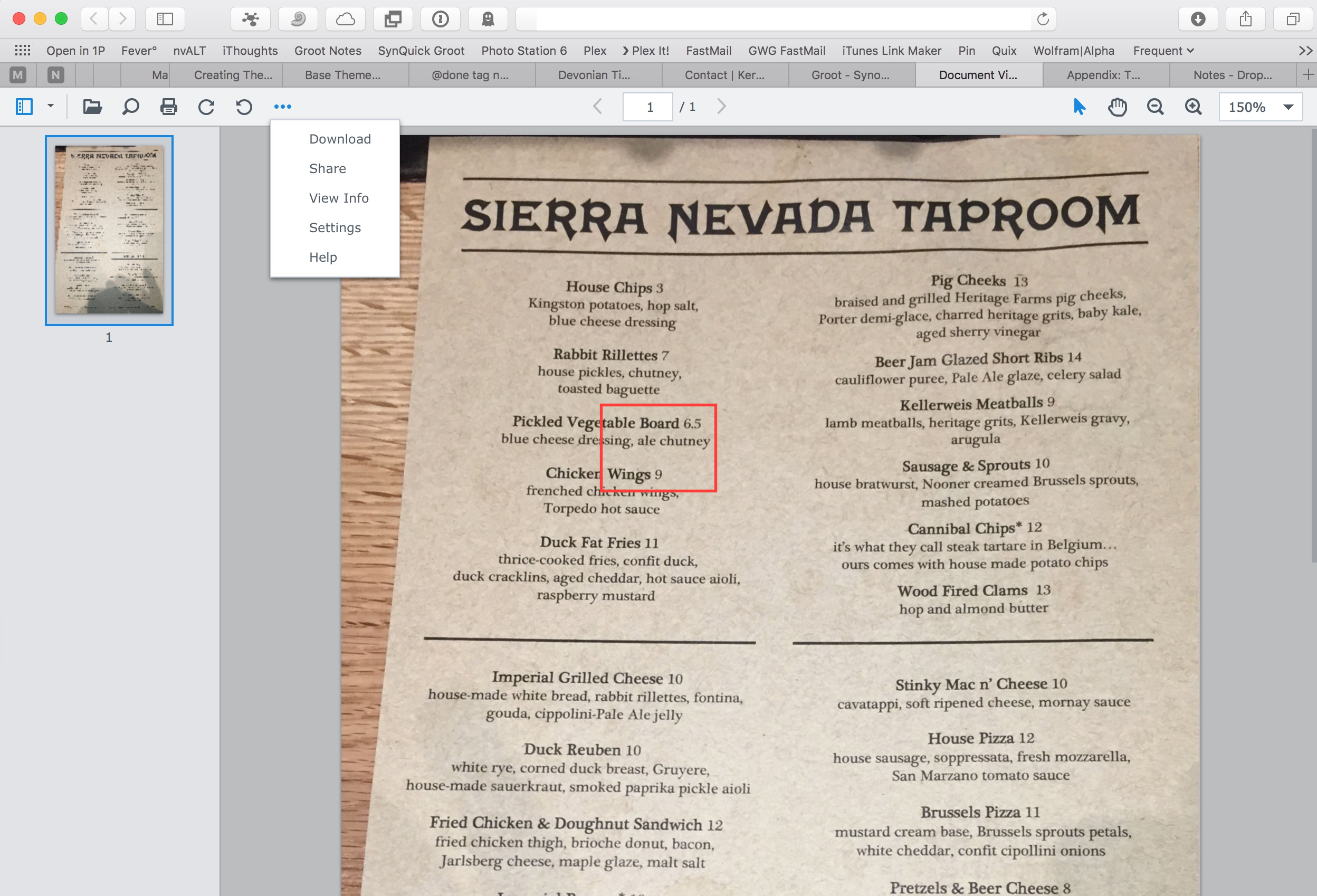 I also recommend the new Intrusion Prevention module in addition to the Security Advisor from DSM 5.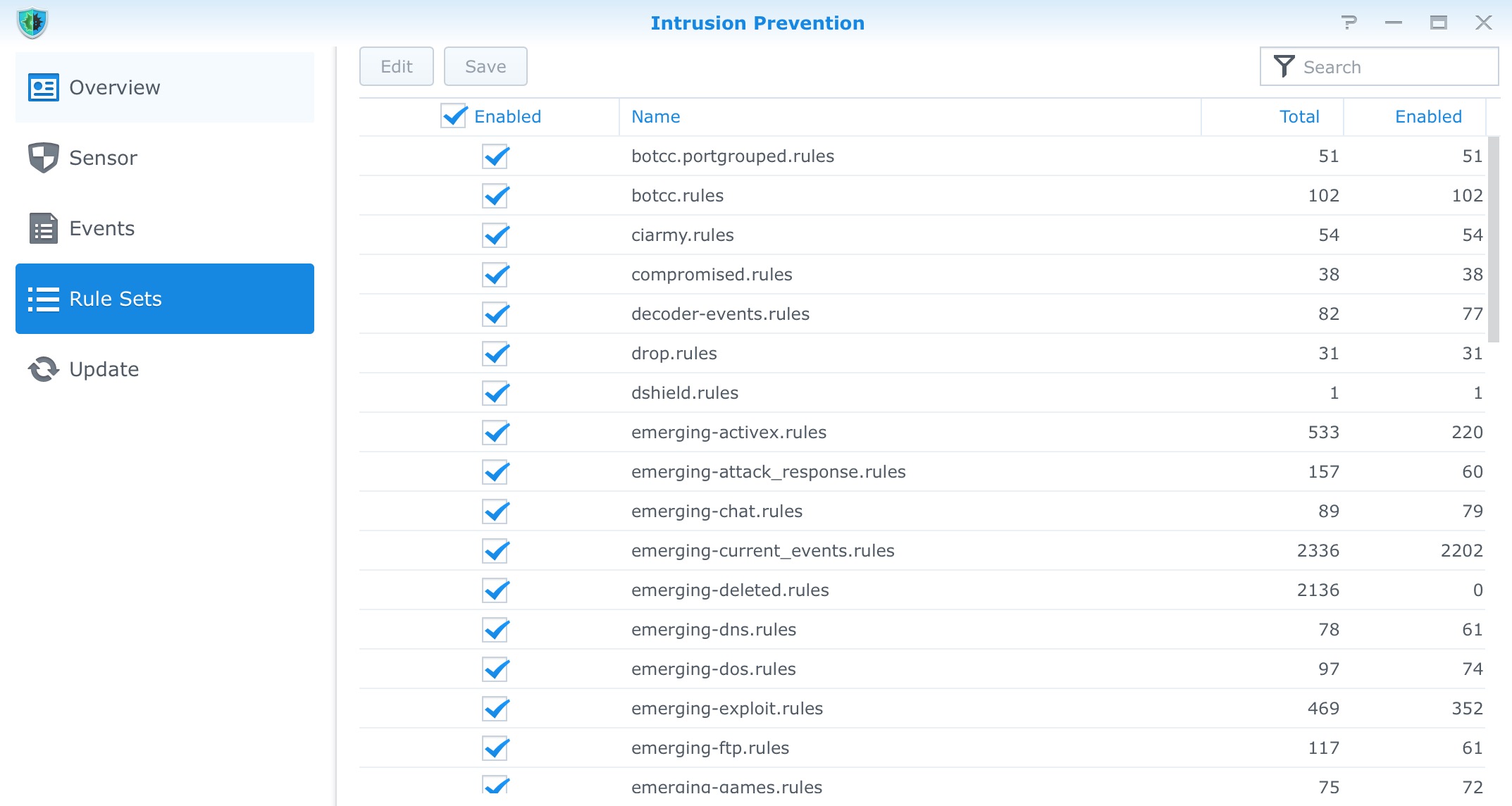 Here's my best tip though: Schedule the Storage Analyzer and review duplicates. I trimmed 3 TB of unnecessary files. This one maintenance activity saved me $300 in new drives.