While splurging on a piece of rubber, I was pleasantly surprised by a new method of buying items through a web page. In addition to using the normal options of credit cards or Paypal, Cozy Industries also offers Apple Pay.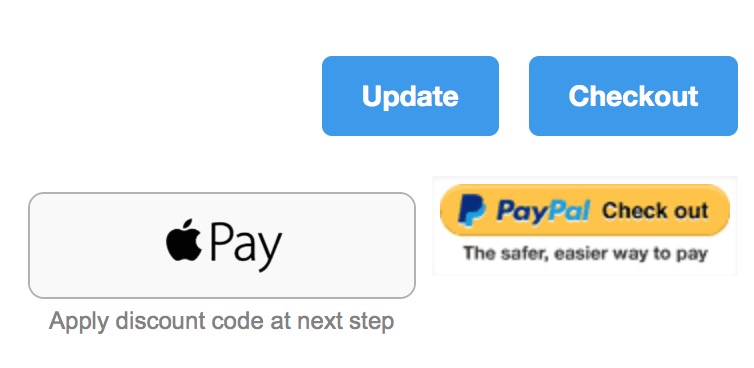 After clicking the Apple Pay button I was asked to enter my cell phone number to receive a text message. The text message contained a link to open the purchase in an iOS app called Checkouts.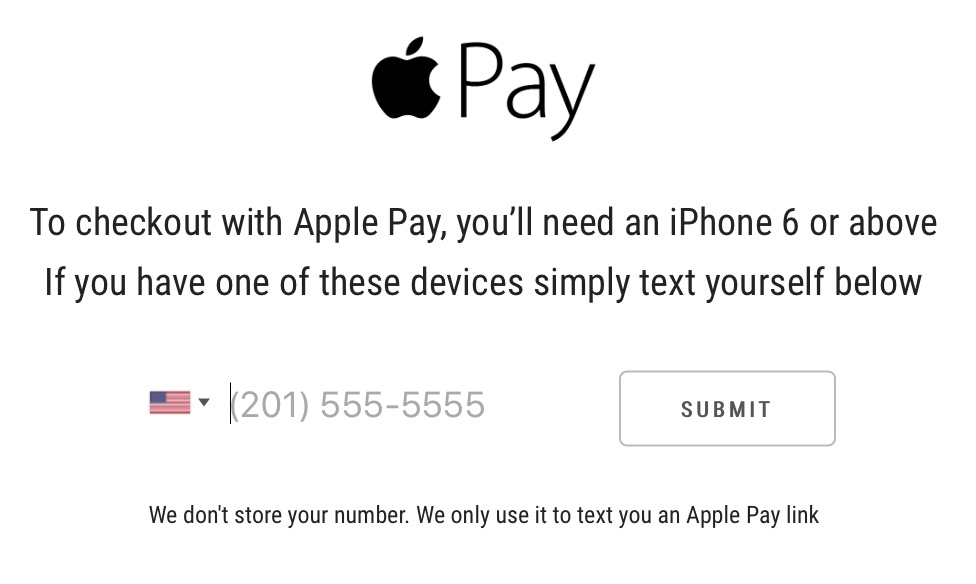 The purchasing process was simple. The vendor and total were displayed in the app and I was asked to provide my biometric identifier. My shipping address was automatically set to my Apple Pay address and the transaction completed instantly. I even received the tracking number right within the app and an email confirmation was sent to my Apple Pay address. This was also the first time I've seen an Apple Pay option to select the shipping method from within the app.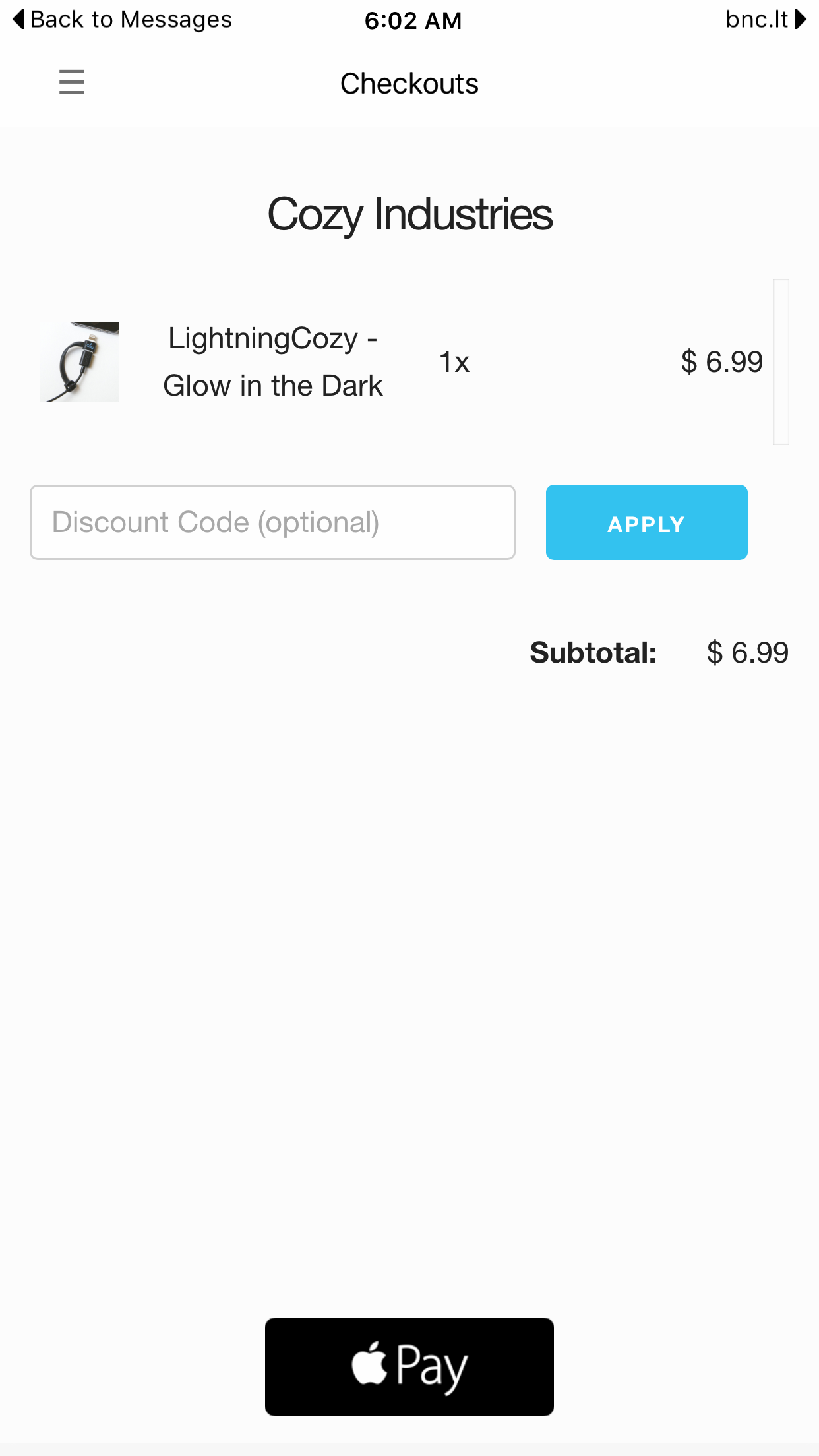 I really hope this is the future. Can this be the future? Please, let's do this.