2Do for iOS Adds Task Emailing and Sleep
This week's update to 2Do for iOS is really clever. The new task email integration is exactly what I'd want if I were in the market for a new task manager (which I'm not). Routing emails to someone else's servers to create tasks with them, 2Do for iOS connects directly to your own IMAP email and scans for messages to create tasks from. The "capturing" rules have a lot of options for parsing addresses, flags and subject lines. It can also tag tasks as they are created and process the message out of the inbox when it's done. This keeps everything on your device and in your own email service. That sounds pretty good.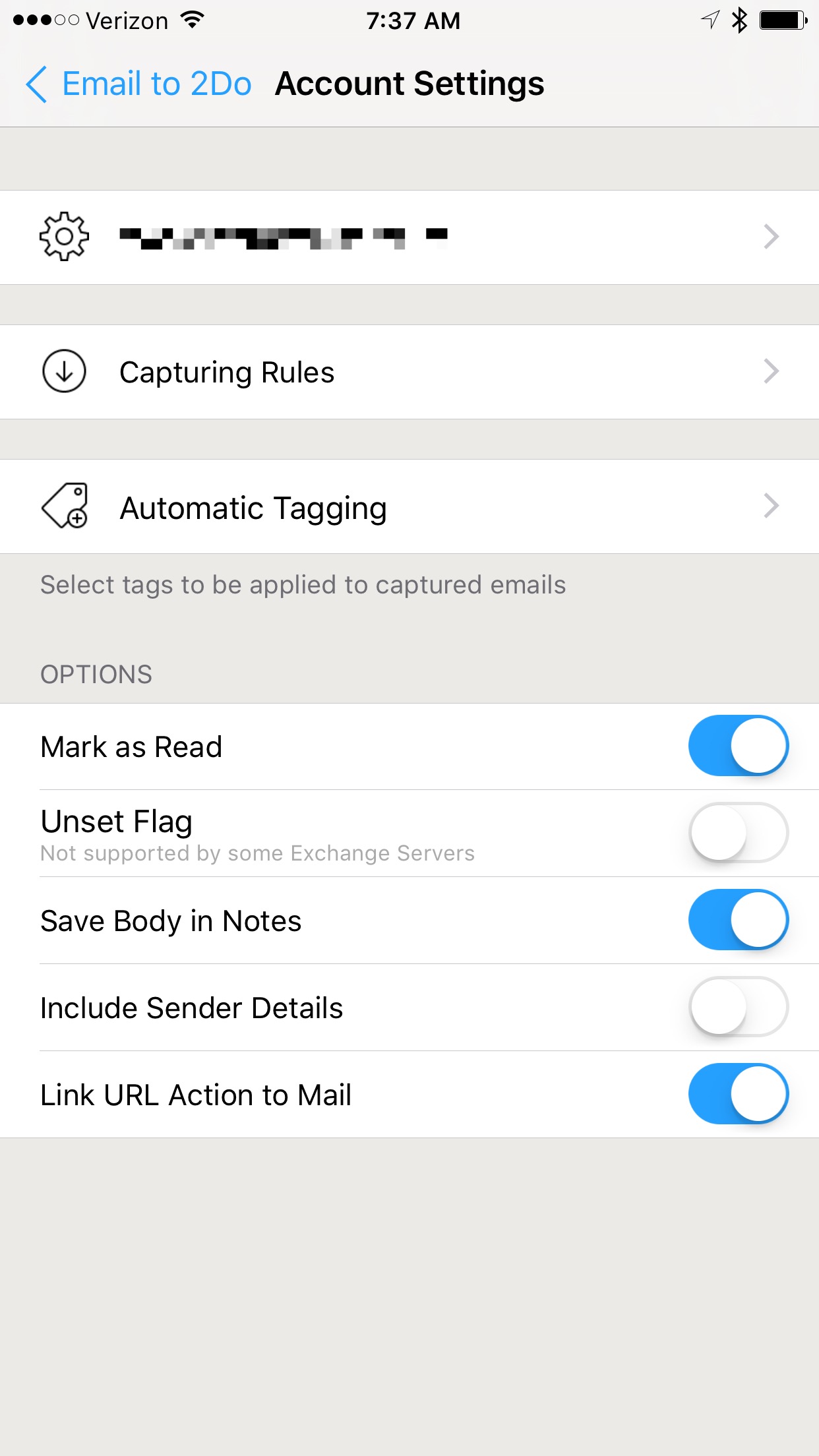 They also added task sleeping based on tags. It effectively hides all tasks with a given tag from views. It's a nice way to clear out a bunch of stuff when feces is flying. Unfortunately, it doesn't pause due alarms so it's not going to keep you from hearing about your lost dreams of efficiency.