Fantastical Tips for February 24, 2014
These tips work with both the Mac and iOS version of Fantastical.
To create a Reminder instead of a calendar entry, start a sentence with "reminder", "todo" or "task":
:::text
todo Post Fantastical tips Saturday at 7pm

Use the keyboard shortcut ⌥-V on the Mac to prefix with a check mark (✔) and automatically toggle an entry to a Reminder.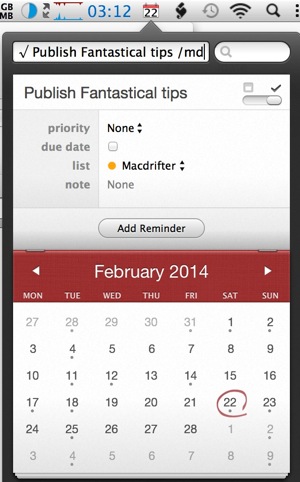 Include basic date logic in an entry. Fantastical will take care of figuring out the date:
:::text
Post Fantastical tips in 3 days

Use the forward slash modifier to indicate a specific calendar or Reminders list. It works with closest fuzzy matching. /m matches my "Mac" list. /md matches my "Macdrifter" list.
:::text
Post Fantastical tips on Saturday /md

Create repeating events or tasks with natural language:
:::text
todo Take out the recycling every other Tuesday at 5pm /ho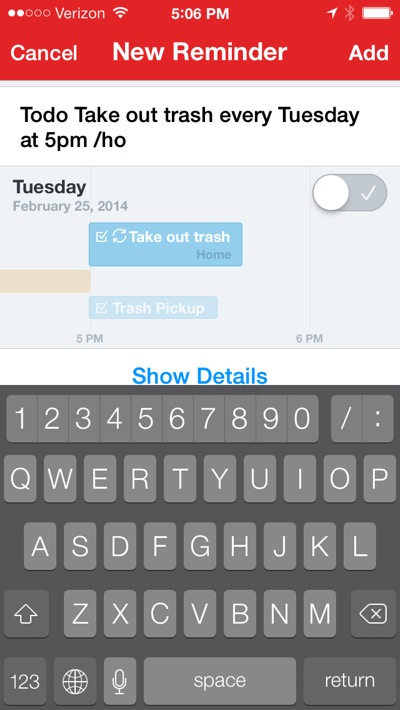 Preferences
Set the keyboard shortcut on the mac to get immediate access to the entry field.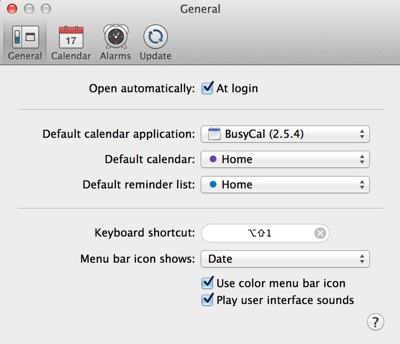 Customize your system date settings to change the way Fantastical lists items:
Set double-click date option
References
Eric Pramano's excellent Fantastical overview