I found the process "commerced" running on my iMac because of the wonderful Little Snitch. After allowing a process I usually go back and explore the rule to see if it was a good choice.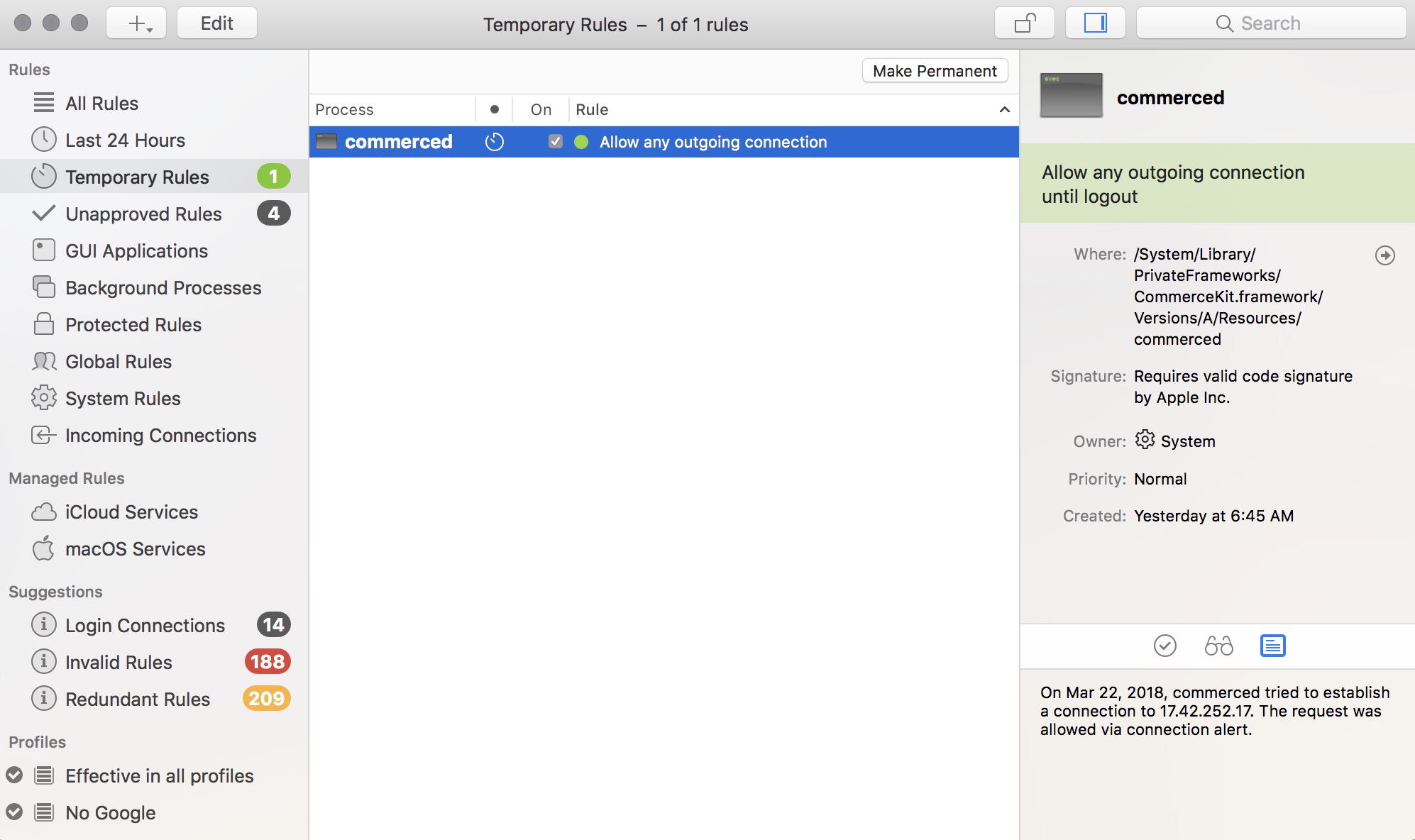 I found a nice article by Justin Pot on How-To Geek.
That's right: we're looking at the Mac App Store icon. Scroll down and you'll find various scripts related to the App Store: storedownloadd, storeinstalld, and more. It's clear that "CommerceKit.framework" includes various things related to the Mac App Store, and "commerce" is one of the many scripts it uses for purchase.