Let's not call these life hacks. They're just ways to make some parts of my life less annoying or less time consuming. I'm a big believer in creating frameworks that allow me to be lazy or forgetful. When I find myself dealing with the same problem or friction point more than a few times, it's time to fix it. Often that involves crap from Amazon.
Light the Way
The problem: There are lots of little places in my house that are useless unless I turn on some lights.
Whenever I notice that I need to choreograph turning on light switches to use a closet or walk out to my car I solve it with wireless lighting.
I have several of these little lights in my house. They are battery powered, charged by USB, magnetic, and motion activated. I stick them up in closets and they last months and months without needing to recharge. I also stick them under cabinets in bathrooms so they light up the floor without needing to turn on the light switch and blind myself.
Wireless Motion Lights | $20 for a 2 pack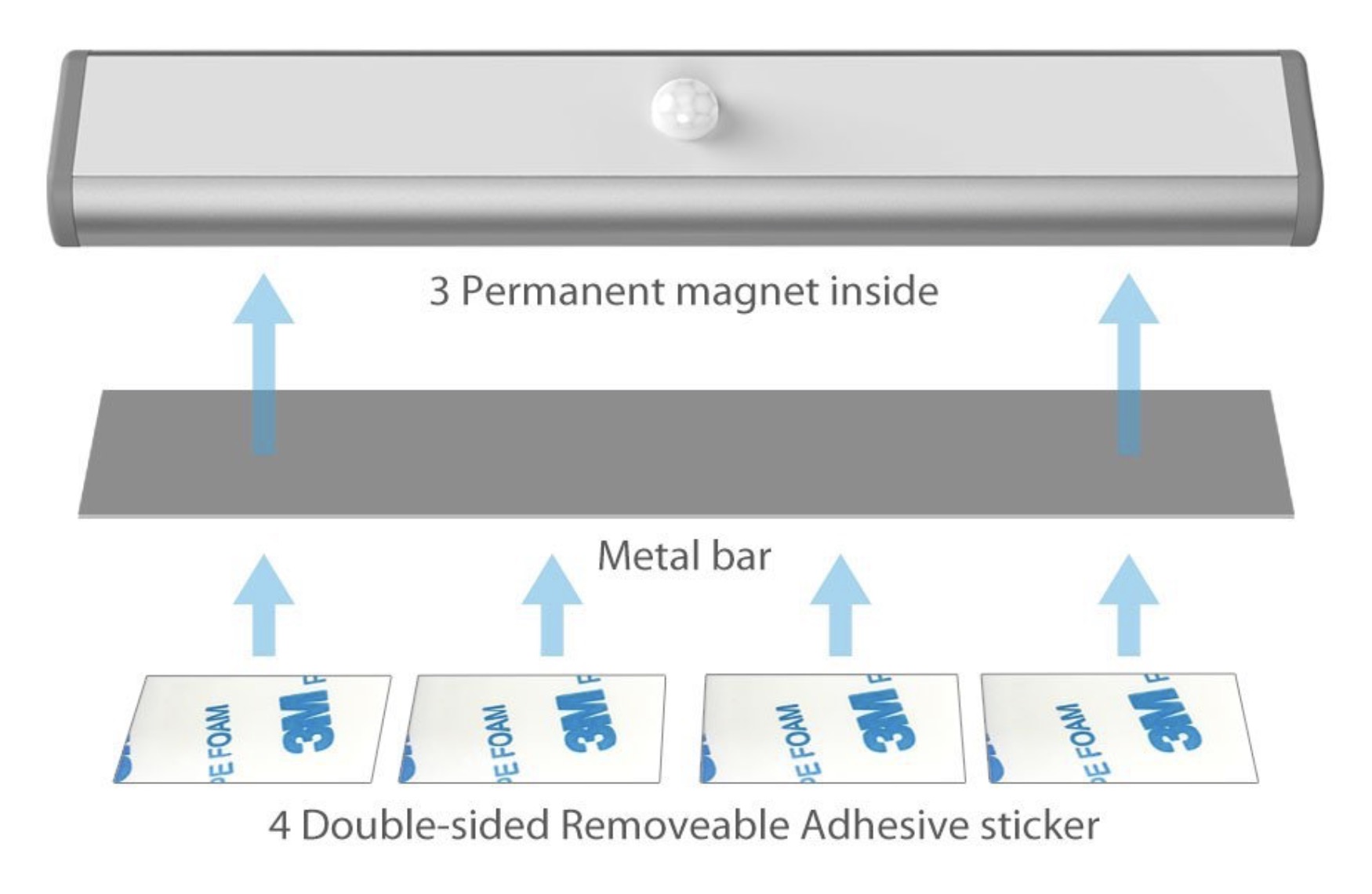 Solar Motion Sensor Light | $25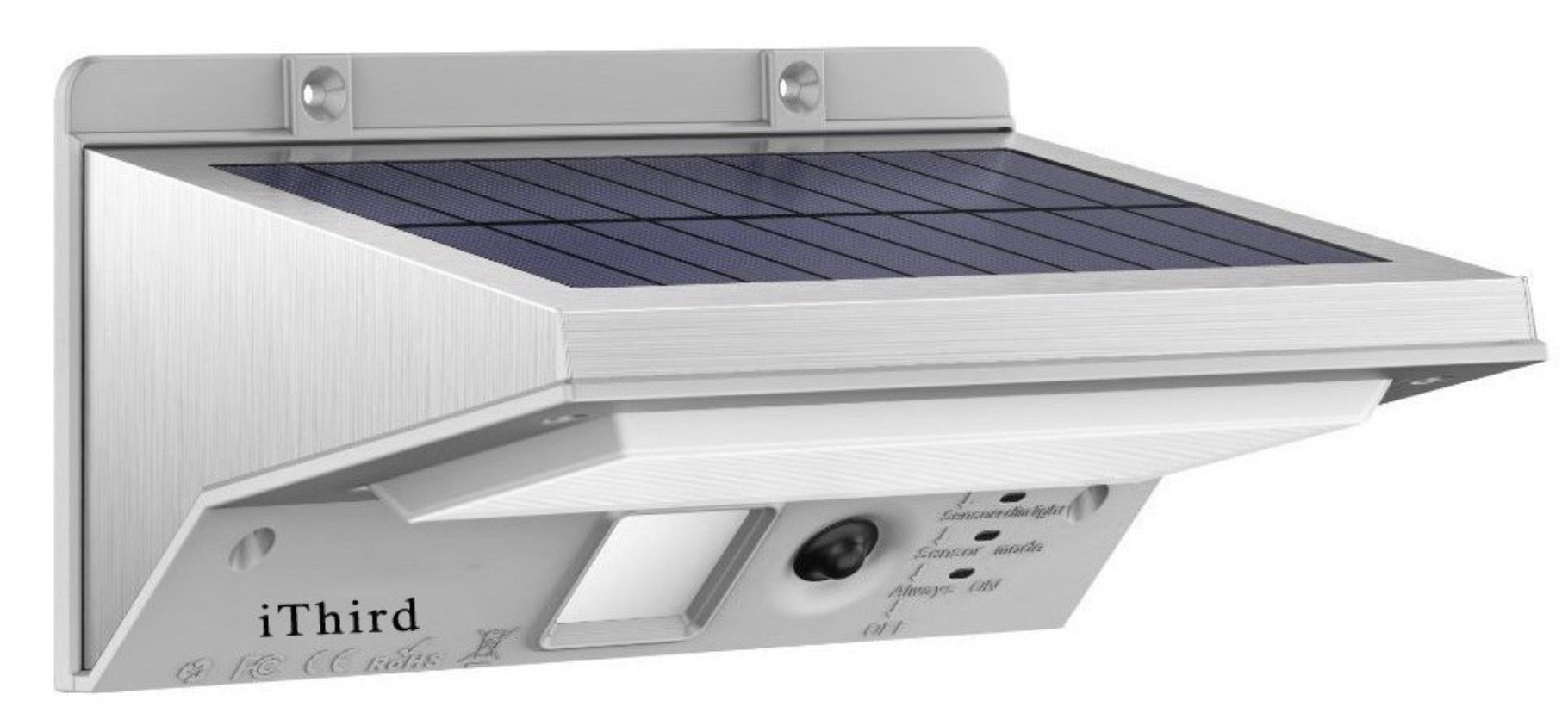 Ok, so I have a thing about flashlights. I've lost power plenty of times and I'd like to see you try fixing a car with a dead battery if you don't have a good flashlight. I like these little J5 lights for three reasons: They're small, cheap, and use an AA battery which are almost always easy to find. Sure, I have lots of more powerful flashlights but these are perfect for the problem they solve.
J5 Flashlight | $12
One Dish to Rule Them All
The problem: It's too easy to set things down in places I will not remember.
I stole this from the once great 43Folders.com. I use the Tom Bihn Travel Tray at work and home to keep my crap centralized. It's a bag that folds down to form a water proof bucket. I prefer the large size. The nice part is that the tray expands to become a bag with a drawstring. This means it's a tray that's also a grab and go bag.
Tom Bihn Travel Tray | $25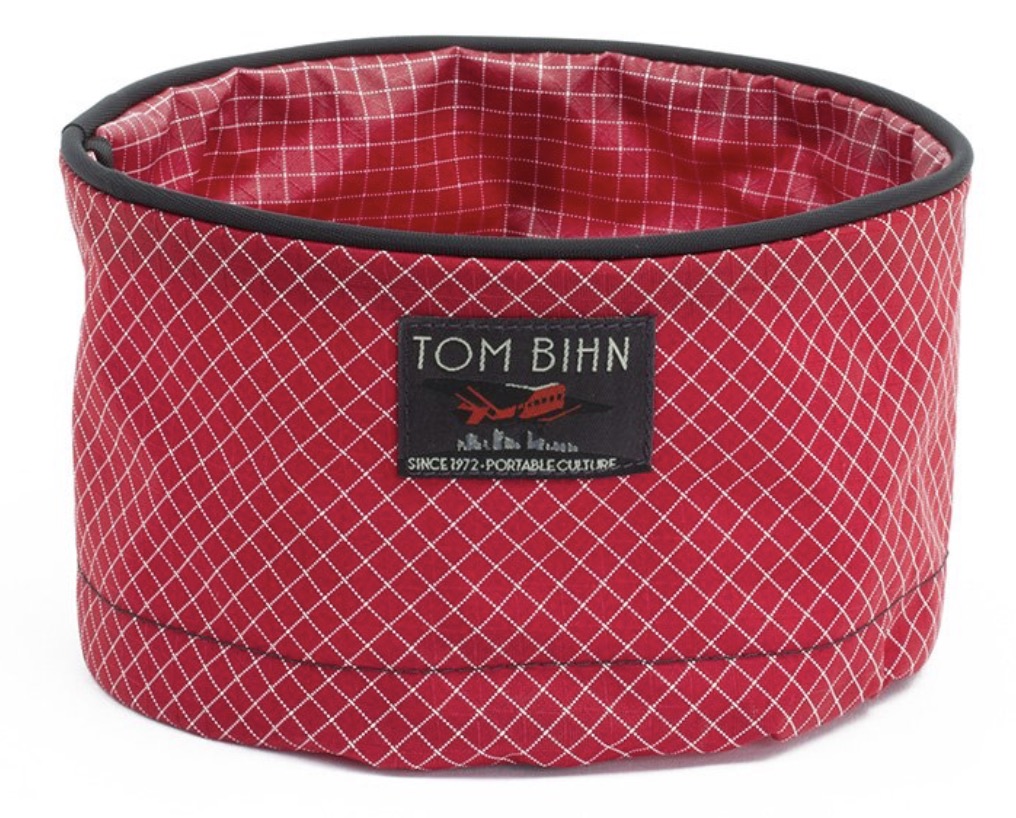 The Tom Bihn Travel Sack is a great alternative to lunch bags. It's not insulated. It's not segmented. It's just a waterproof drawstring bag that can be wadded up and thrown in a backpack. I don't recommend getting any size smaller than the 4.
Tom Bihn Sack | $23
Just Park That Anywhere
The problem: Pulling too far into the garage sucks when you need to walk around the car.
I found a nice little laser guide that works off of a battery or a power outlet. I stuck a piece of tape on my dashboard so that I know where the laser dot should be when I'm parked correctly. This was a great solution that was also pretty unobtrusive. It's motion activated so the batteries last quite awhile.
Laser Park Guid | $30 Dual Laser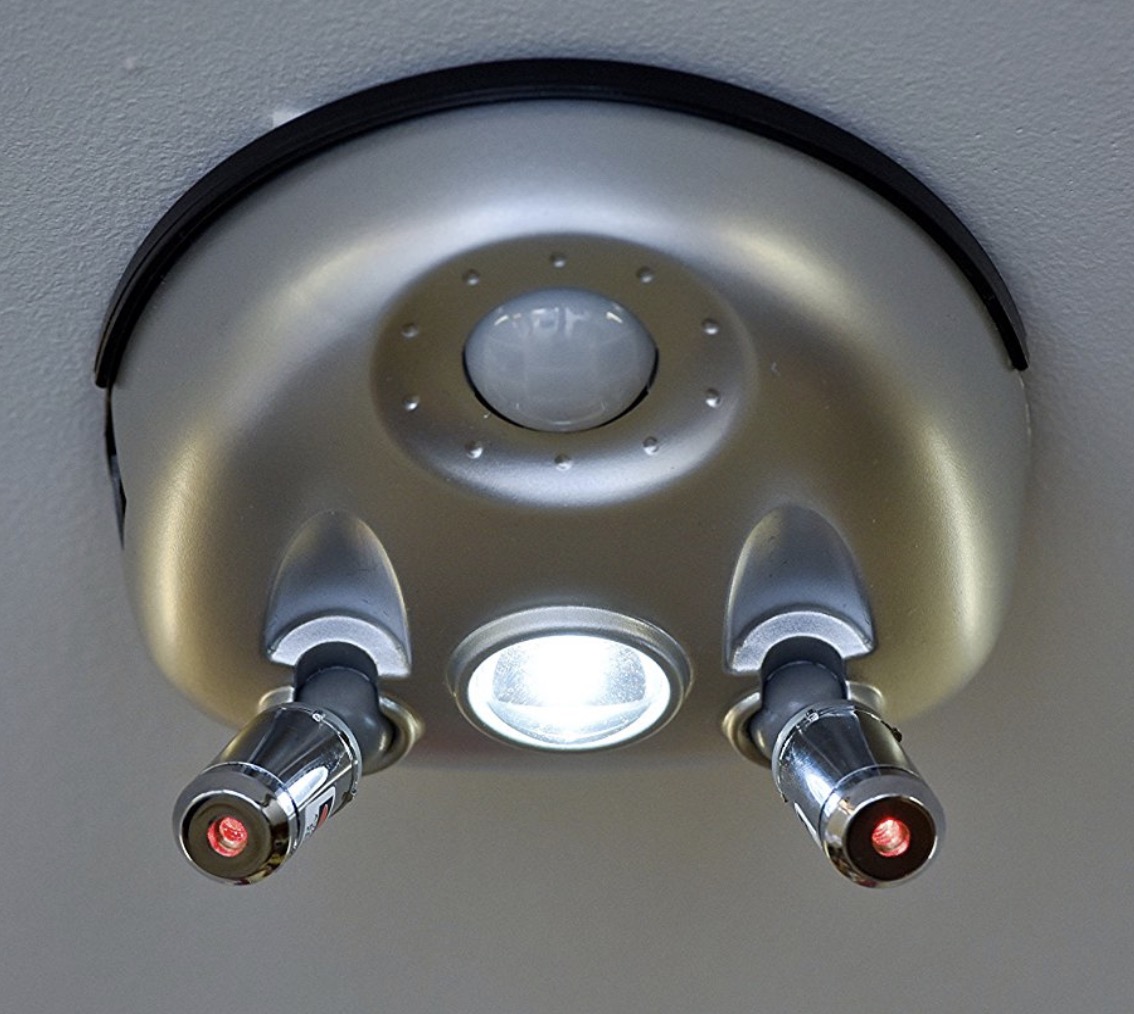 You Suck
The problem: The effort of getting out the vacuum creates a barrier that makes cleaning the floor harder than it should be.
I saw the Neato Botvac in action at a friend's house. It caught my attention because they normally hate technology. They said this automatic vacuum was one of their best purchases. I agree.
This Neato WiFi enabled vacuum adds the ability to trigger it with Alexa which pretty much means our floors are always clean. Here's a tip: skip the schedule. You'll just get frustrated with it when your kid's toys are all over the floor and interfere with the bot. Pick the stuff up and then start it with the button, your phone, or an Echo.
Neato Botvac | $569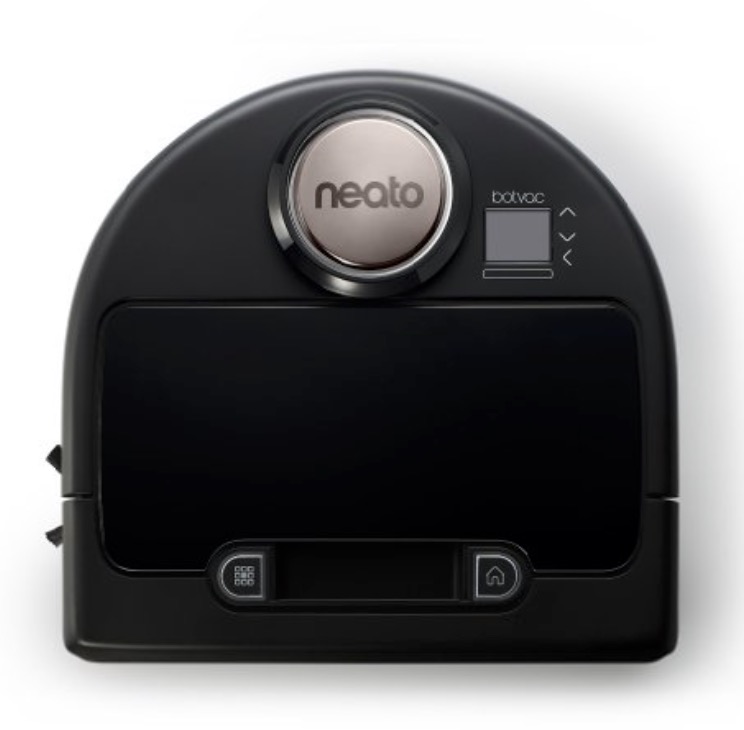 Dust Yourself Off
The problem: I always need a good towel.
This was a great solution to fifty different problems. I picked up these bulk bags. I keep some in the car for the invariable spill. I have one in my bag for cleaning off pretty much every public space. I even throw them between pots in the kitchen before I stack them together.
I keep a micro-fiber cloth hidden in every room of the house and when I need to clean my glasses I always have one around.
Microfiber Cloths 32 Count Bulk Bag | $17
Cotton Dish Towel 12 Count | $15
Ready, Set, Charge
The problem: Everything needs electricity and having one charger in the house is like having one light bulb.
I setup one of these Tripp Lite charging stations in a closet. I bought some short lightning cables and now everyone can charge a phone or iPad at the same time. Better yet, everyone remembers where they put their device to charge.
Tripp Lite 7-Port Charging Station | $60
4-Pack Lightning Cable | $25
I know the MicFlip cable seems stupid expensive. The problem it solves is that Micro USB is a sadistic design and no one in my house can ever figure out how to plug things in with it. The MicFlip doesn't care what way you jam it in. It just fits. Everyone prefers this cable. It's also incredibly well made with a braided cloth cord and solid feeling connections.
MicFlip Reversible Micro USB Cable | $24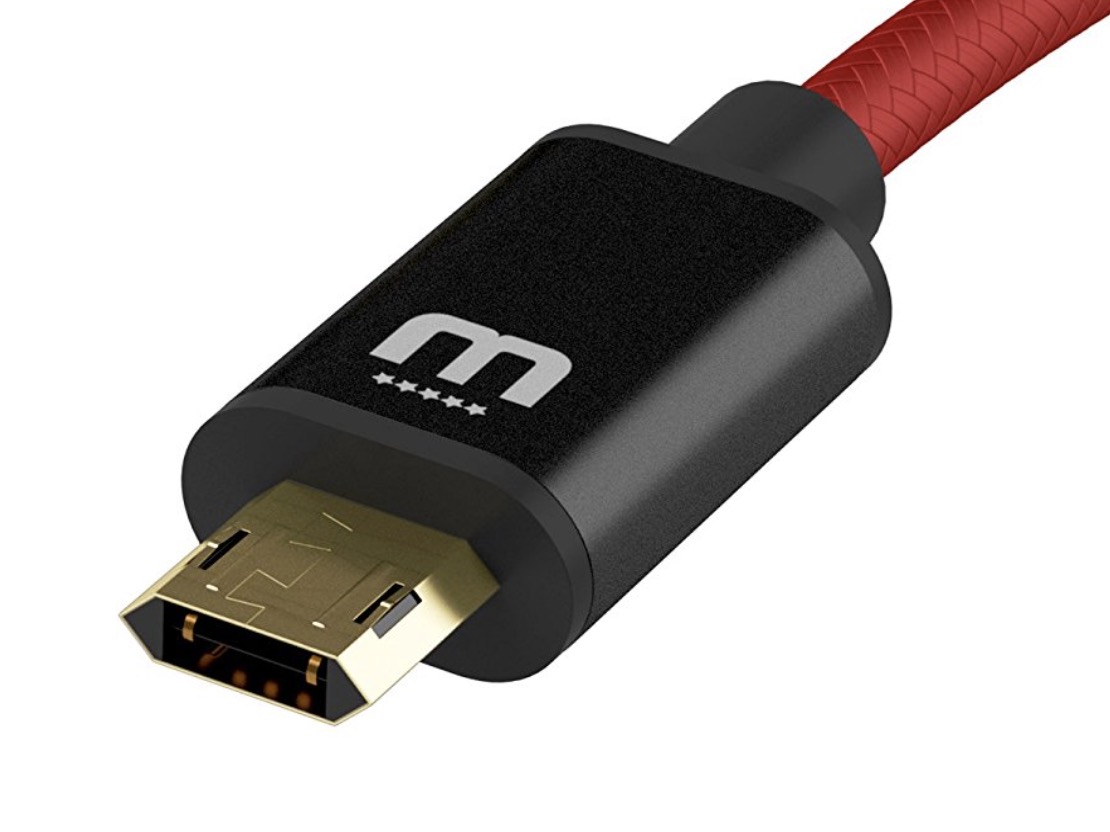 I keep several micro USB cables plugged in but attach a lightning adapter to each. Everyone uses micro USB but they never remember the difference between the plugs. This just makes it more versatile.