Today DEVONthink 2 Go 2.1 is available it adds a major new feature: Document Provider service on iOS. There are not many apps on iOS that do this, but DEVONthink is a perfect fit. From within a compatible app, like Textastic or Ulysses, open a provider and browse to a file you want to use. There's no need to manually shuttle a document back and forth.
Turning on the document provider isn't always obvious, and each provider needs to be activatecd one by one. In Textastic it's realtively straigtforward.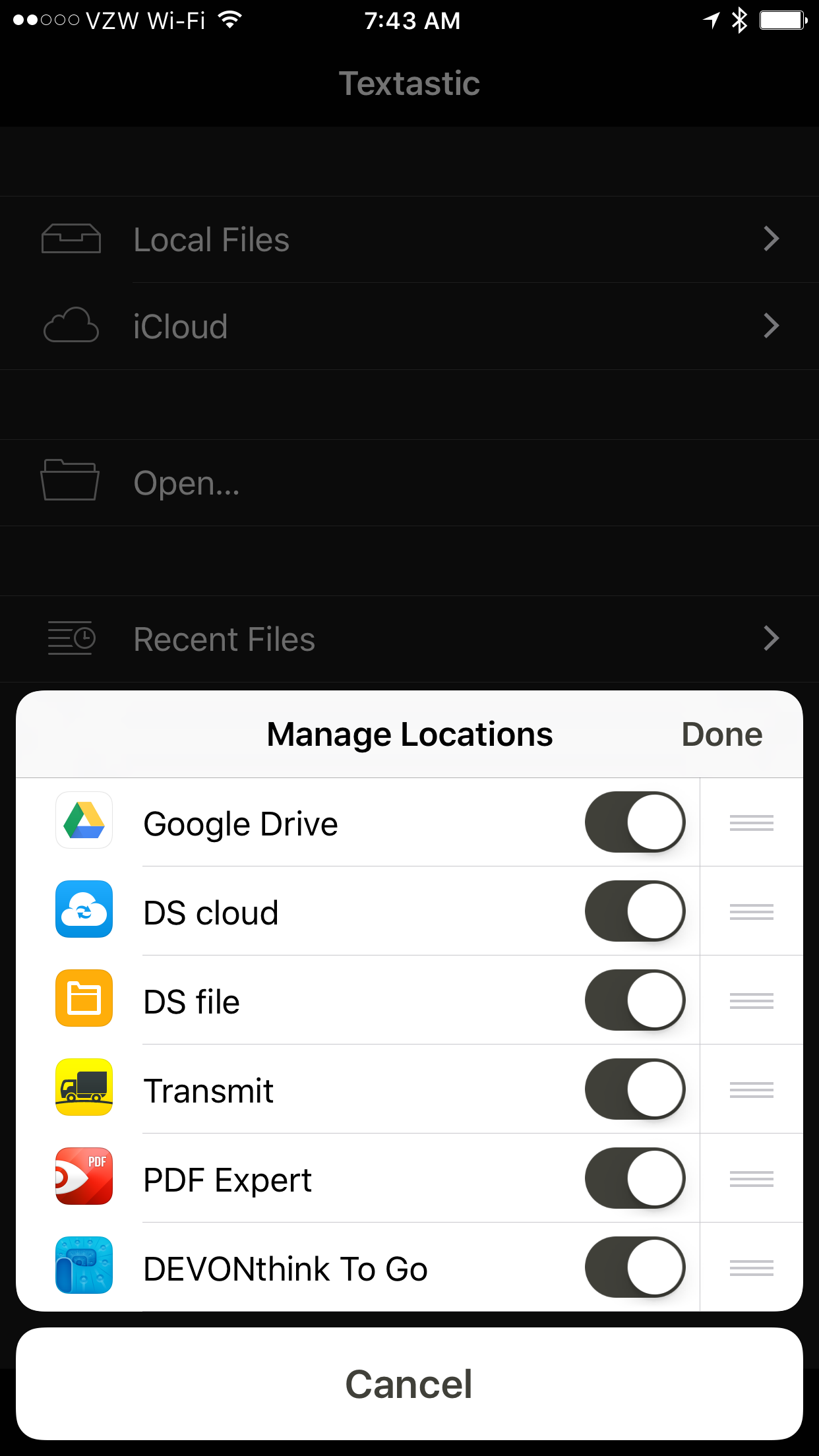 In PDF Expert, tap the iCloud Drive location and then the "Locations" link in the upper left to access the other document providers.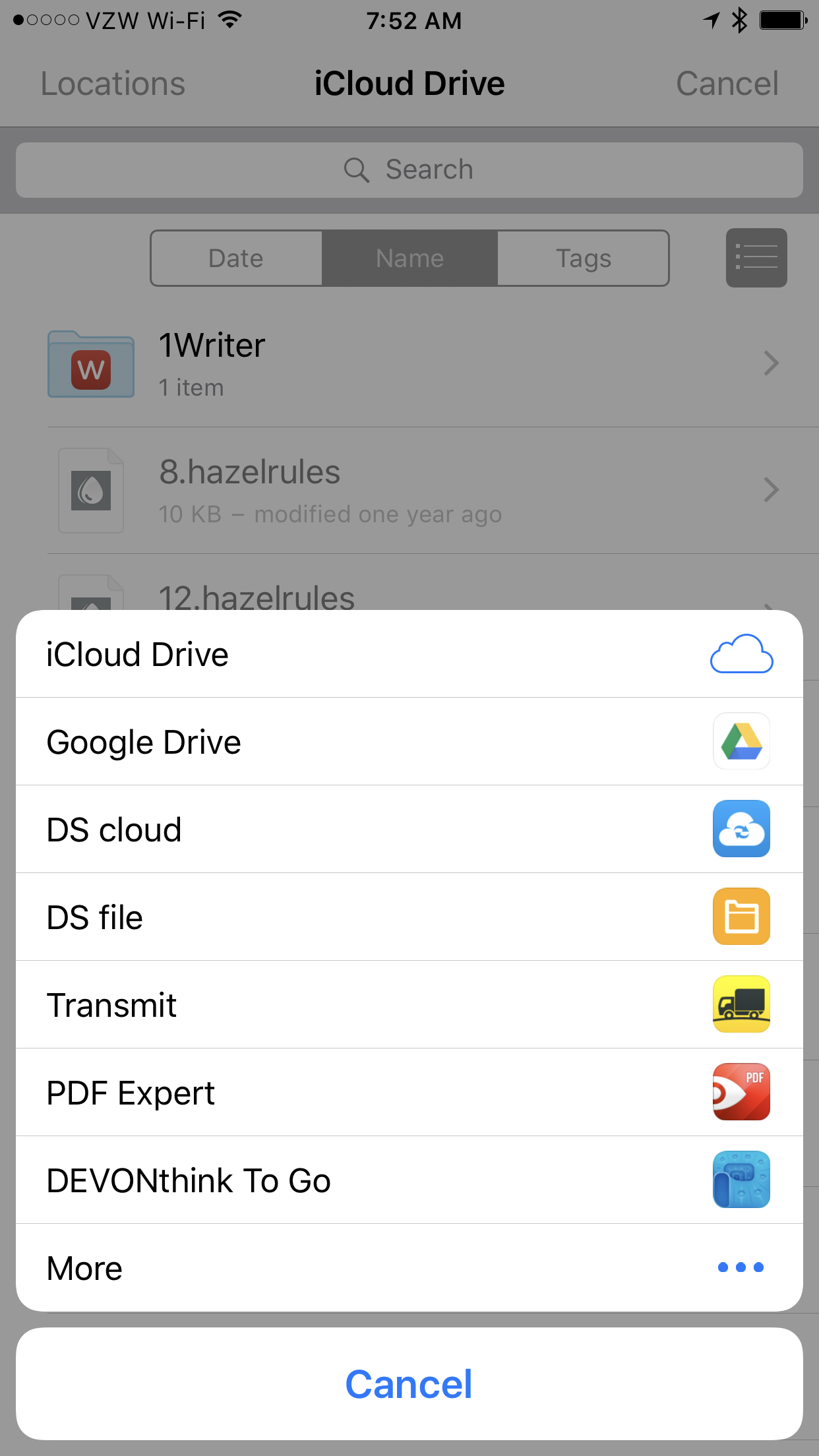 In Ulysses, it's a similar process.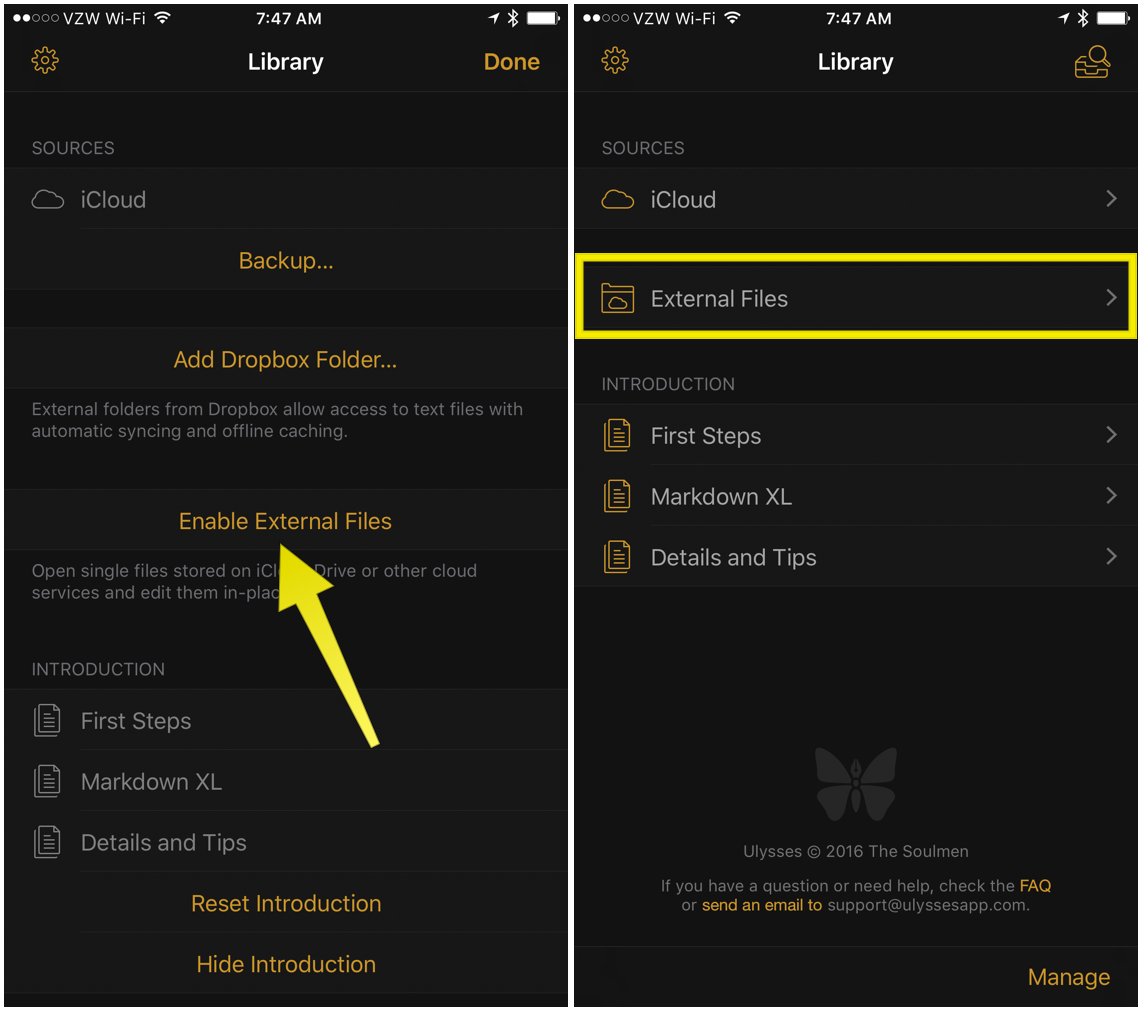 Once activated, browsing for a file from within each app, feels just like browsing for a file in DEVONthink 2 Go.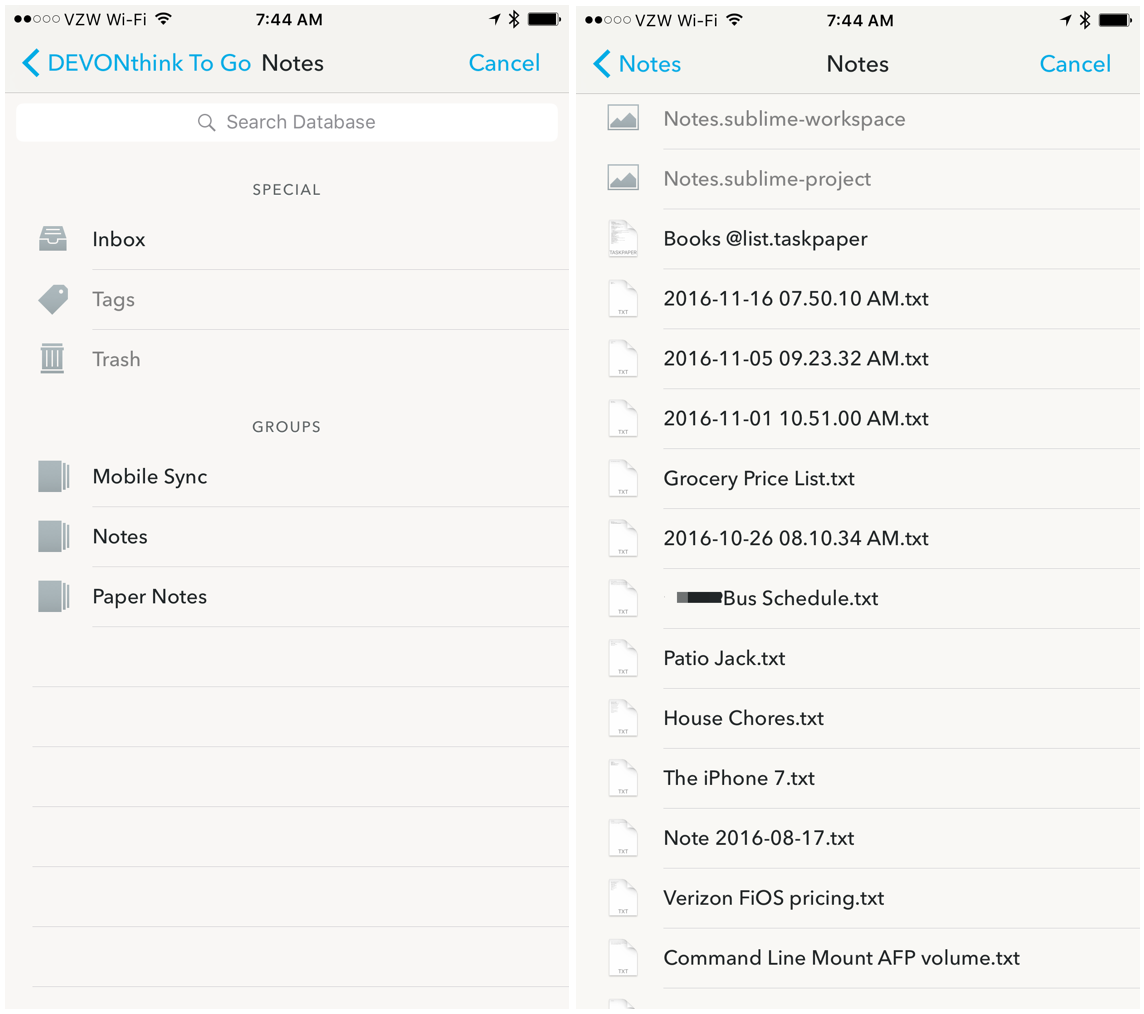 That's not the only new feature in this version. The web clipper extension is greatly improved and now captures an image and text. Plus a lot more. Check out the release notes.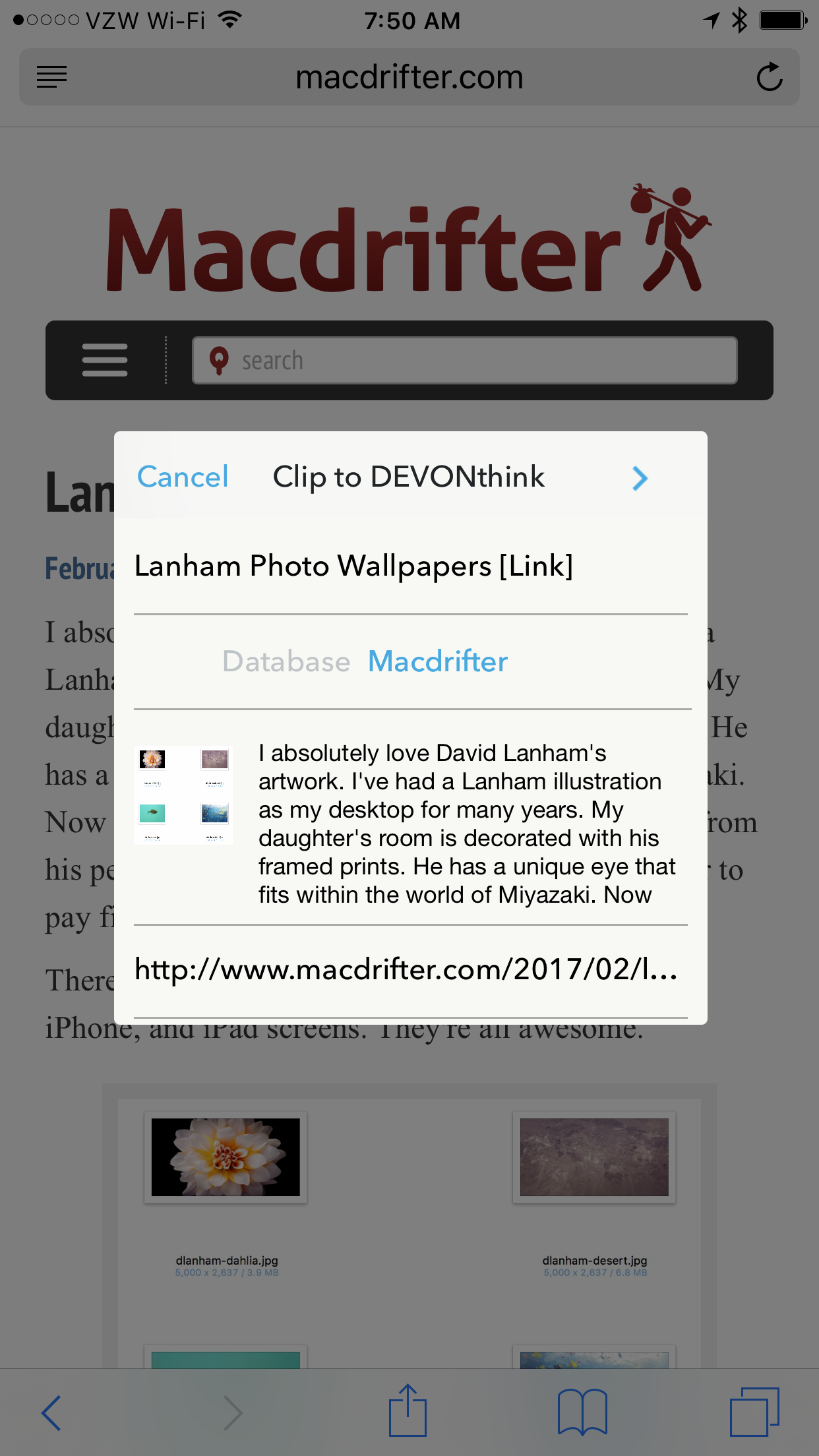 DEVONthink 2 Go is my most used app, by a wide margin. I hate to depend on one app so much but in this case, the frequency and quality of updates shows it's going to be dependable well into the future.