I'm a huge fan of DEVONthink for iOS . It's one of my favorite apps released in 2016. But there are still some frustrating gaps and non-obvious features. Accessing favorite tags and groups takes far too much exploring and is not supported by the standard URL scheme. But, it is handled through direct item links.
Tap and hold on any document, group, or tag to access a pop-over. The item link is a URL that links directly to that place in DEVONthink and it works across platforms.
Unfortunately I can't just use that link on the DEVONthink home screen. Here's a workaround using Workflow.app for iOS but it's also easily adapted to Launcher, Magic Launcher, Launch Center Pro, or even Drafts (set the clipboard to your Draft text before launching the URL).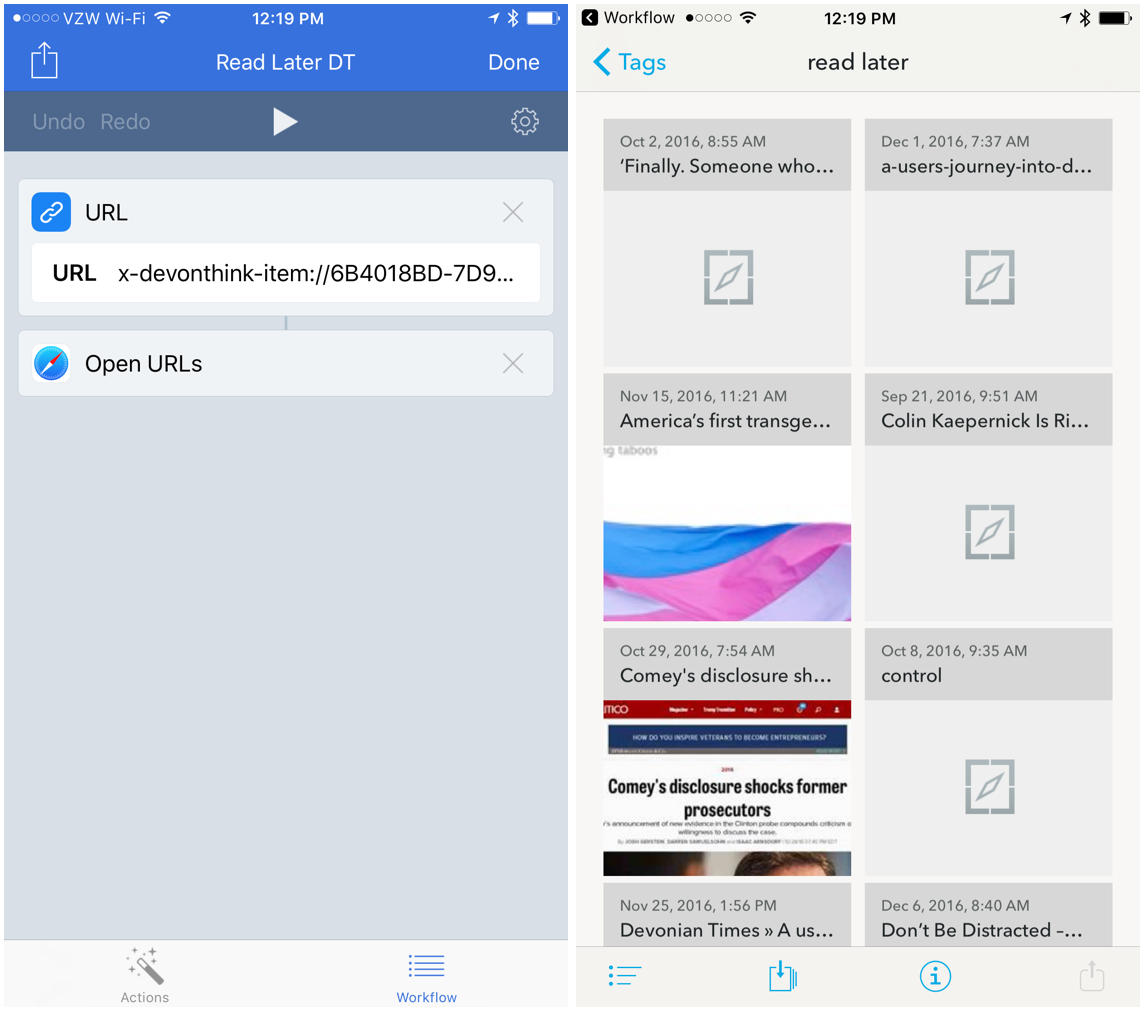 I'd love to see Devontech expand their URL scheme to support groups, tags and writing directly to an existing document, this is a useful stop-gap