This week marks the official release of Default Folder X 5 for the Mac. I've used this app every day for at least 5 years. Maybe 10. Who knows. It's just a standard part of every Mac I own. Version 5 (a paid upgrade) has a ton of minor fixes and some new major features.
The new Finder shelf is terrific. Click the button (or keyboard shortcut) to reveal the drawer below any Finder window. Drag files in to have them available as long as you need. It's a featured borrowed from PathFinder but it's extremely convenient when moving files around.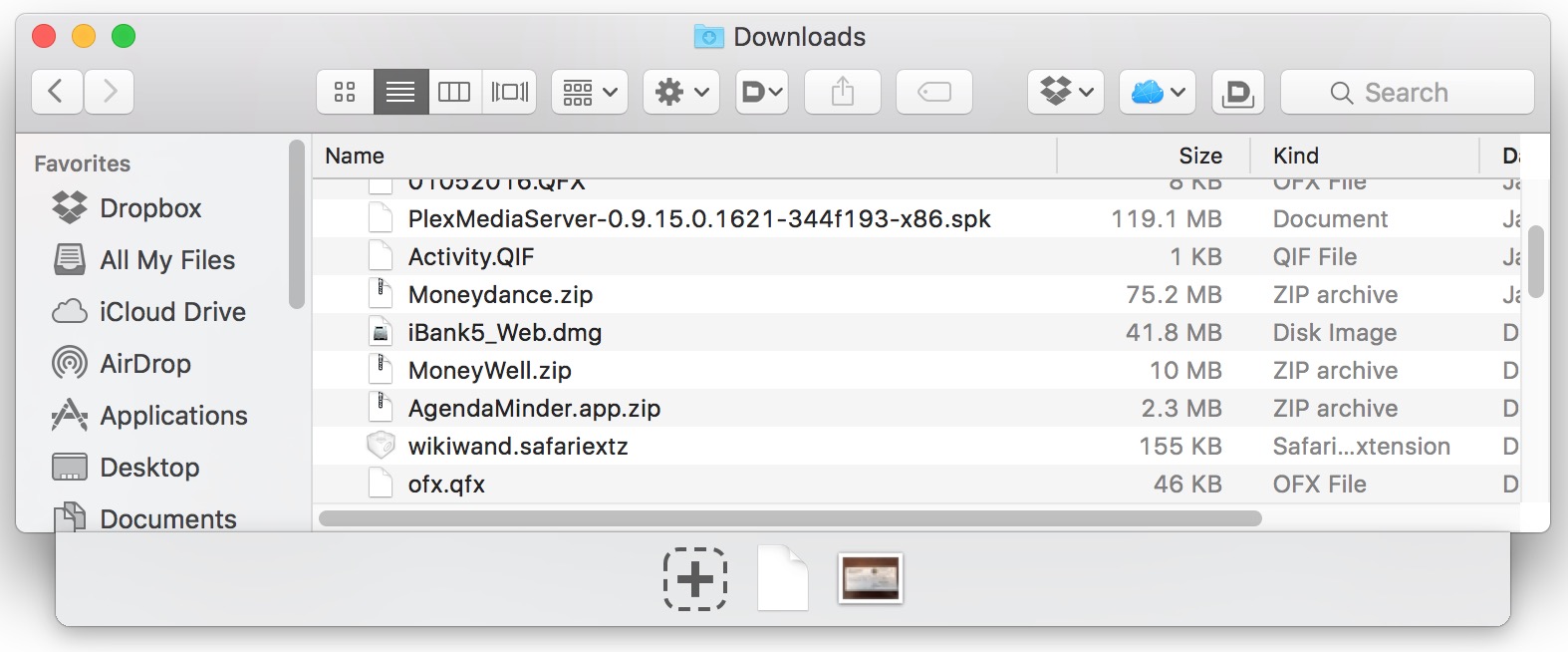 The real reason to use Default Folder X is for what it's always done; It makes save dialogs actually useful. Not only can I configure my favorite folders and volumes to always appear in save dialogs but I configure per-app default locations and even edit meta data right from the save dialog.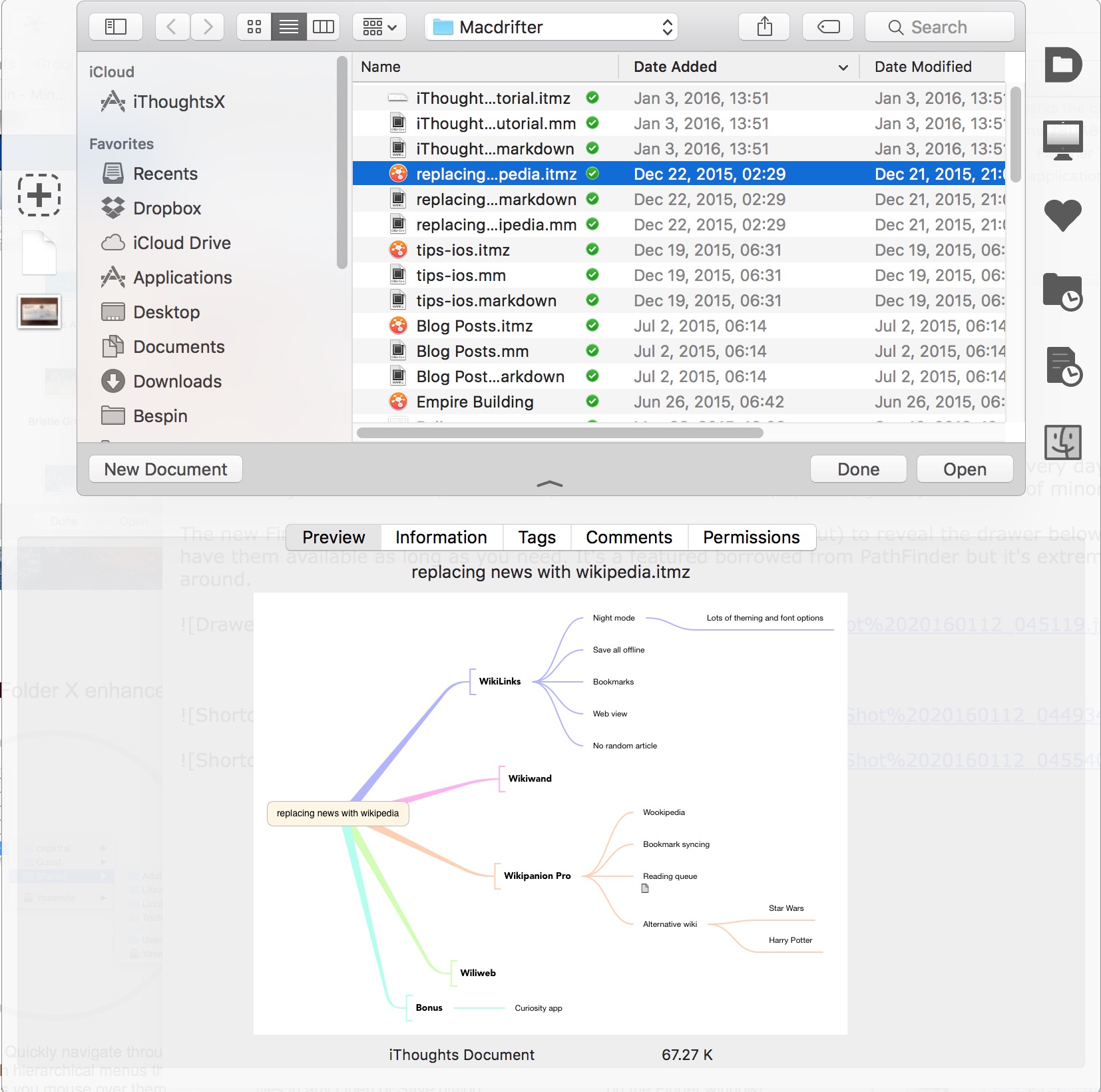 The built in menu bar navigation panel is also available from any finder window. I configure my favorite locations and I always have several different "sets" of folders based on the project I'm focused on at the time. It makes the Finder 100x better for a nominal price.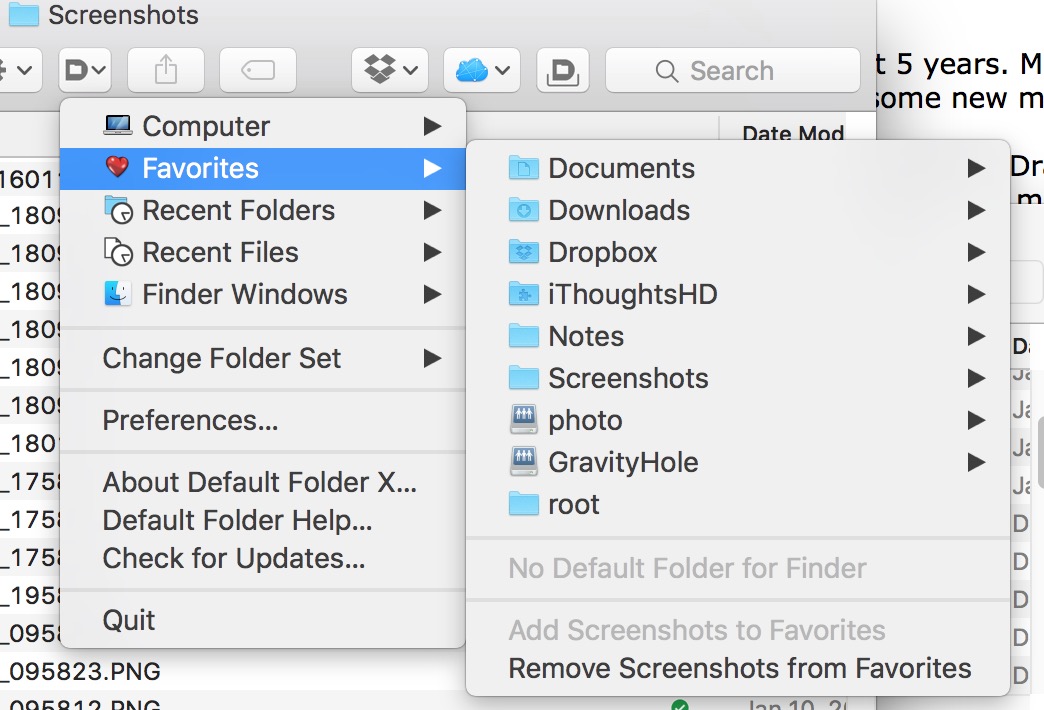 This preference panel just shows a small portion of the craziness behind Default Folder. Just look at that list of actions available right from a save dialog. It's absolutely worth the price to me.