The Hidden Convenience in iOS 9
I'm sold. iOS 9 is the best OS Apple has ever made since OS 6. As usual, the documentation is the weakest part of the product. Every week I find some new reason to love my big phone. This week I discovered two revolutionary, if hidden, features.
Annotate And Mail
I measure the success of iOS by how many times I don't have to put down my phone. Last week I received a request to complete a contract and sign it. As I fumbled through how I could do this on my phone I discovered a curious little extension called "Markup and Reply."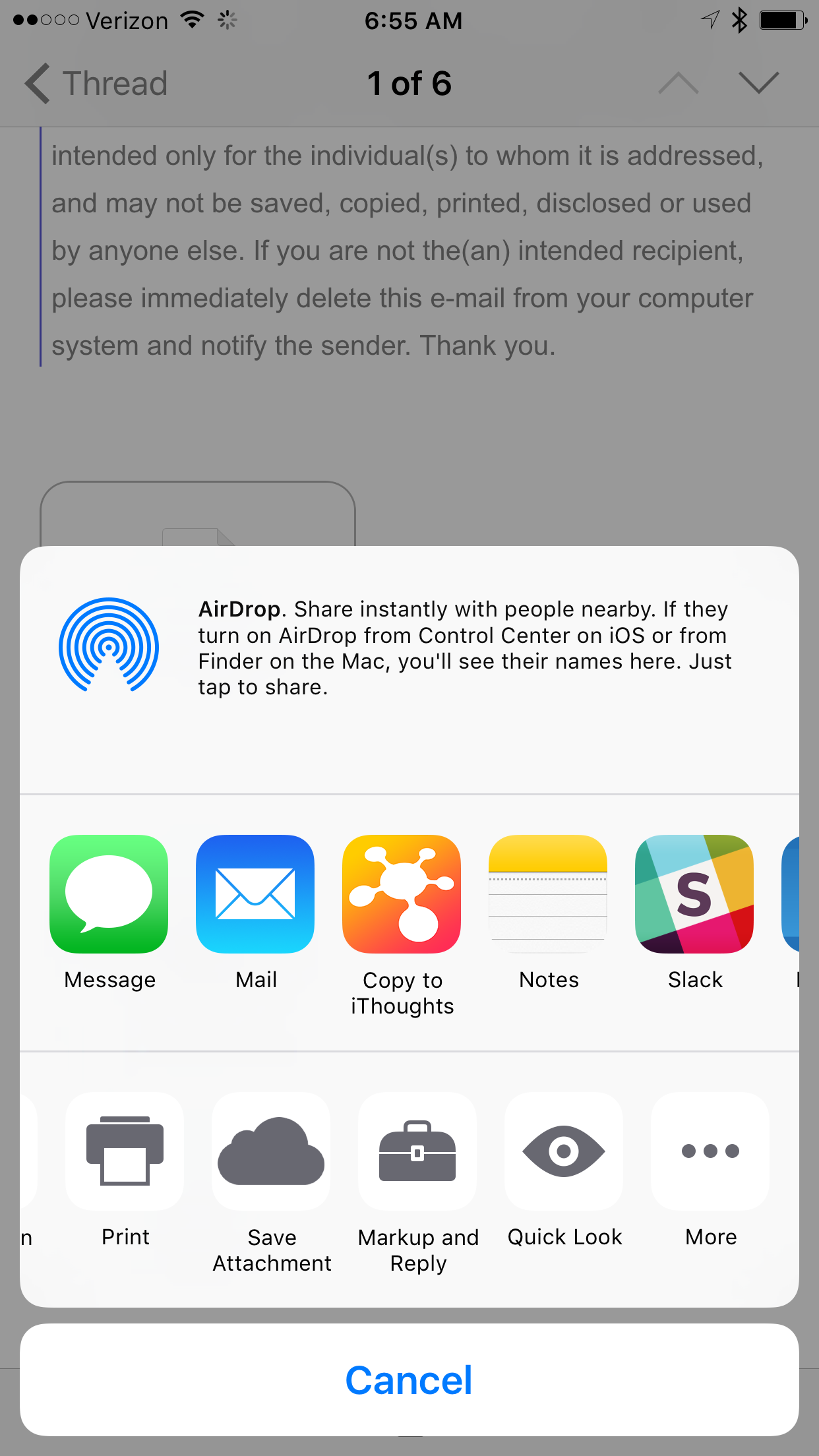 Tap and hold a PDF attachment in Mail for iOS to activate the extension panel. Tap the Markup and Reply button to immediately open the PDF without leaving Mail. When I tap the "Done" button then the newly annotated version of the PDF is sitting in a reply email ready to send (tip: You can change the recipient so it's a forward instead of a reply).
The annotation tools aren't very sophisticated but what I do get is access to my signatures created on my Mac. Adding text is mildly annoying with limited maximum zoom but still quite usable. I have no idea how this magic works. I just accept that it does and it's pretty great.
Flights in Mail
I mostly use Fantastical as my iOS calendar app so this one took me awhile to discover. When viewing calendar invites in Apple's Calendar for iOS I noticed flight dates were automatically parsed from me email accounts and added as potential appointments in the inbox. These Weren't calendar invites in the traditional sense. They were HTML emails with flight details. The calendar has them ready to schedule.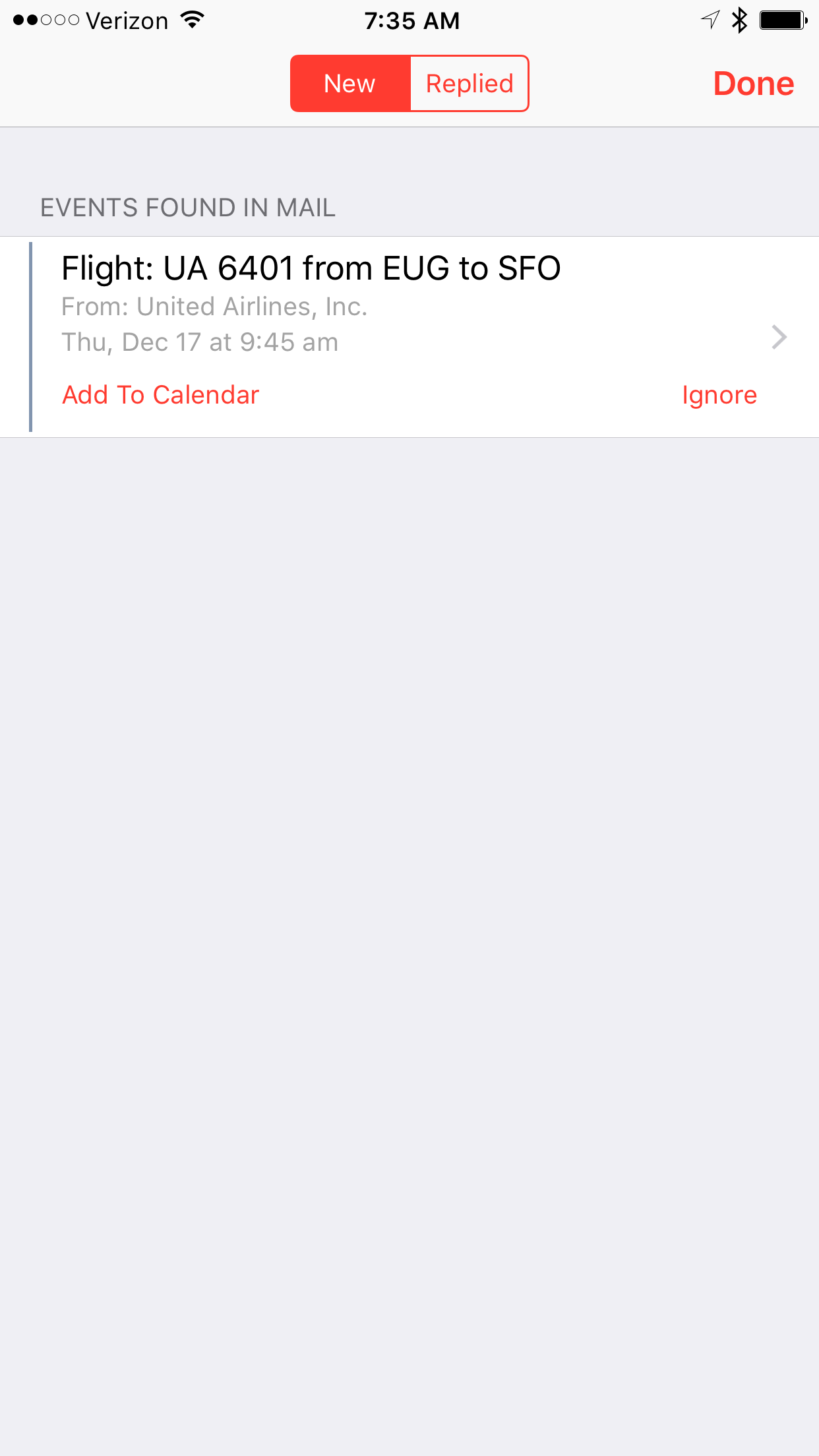 The entire process is remarkably intelligent too. It captures all of the necessary detail from the flight ticketing information and exact flight time include timezone offset (which was not in the email) while providing a direct link back to the email. I don't know how many different airline emails Mail and Calendar recognize and parse, but even one is impressive. Two will be a downright miracle.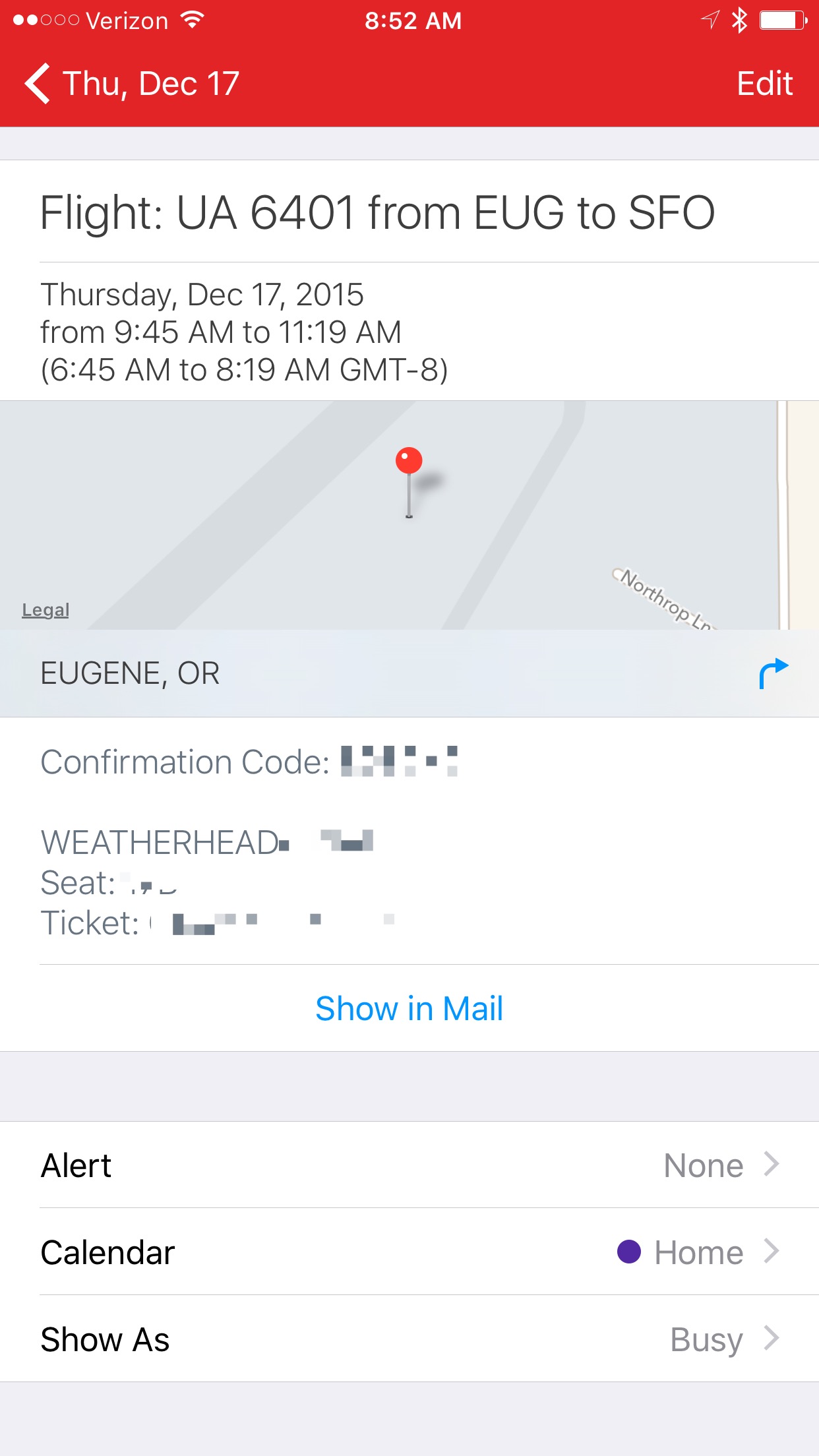 These are both minor accomplishments in the grand scheme of my working life, but these are the sorts of problems that really create distractions. From Reminders and Notes to Siri integrations, iOS 9 has been removing a lot of sand from my shorts and I'm thrilled with the reduced friction.