I scan A LOT. Everything. It's part of my routine to archive everything and get rid of paper. I use a ScanSnap for most of my scanning but I'm also a die hard Scanbot user when I'm not at my desk.
Version 4 of Scanbot adds new "workflow" options that make dealing with OCR documents even better. Rather than just offering a single default location for document uploads, you can now specify a variety of locations (across many different online services). This is great if you store OCR'd documents for work someplace different from where you store receipts or your kids artwork.
The workflows are great. After snapping the scan, I can quickly choose one of my preferred locations for uploading the file. This is a huge time saver over the v3 functionality.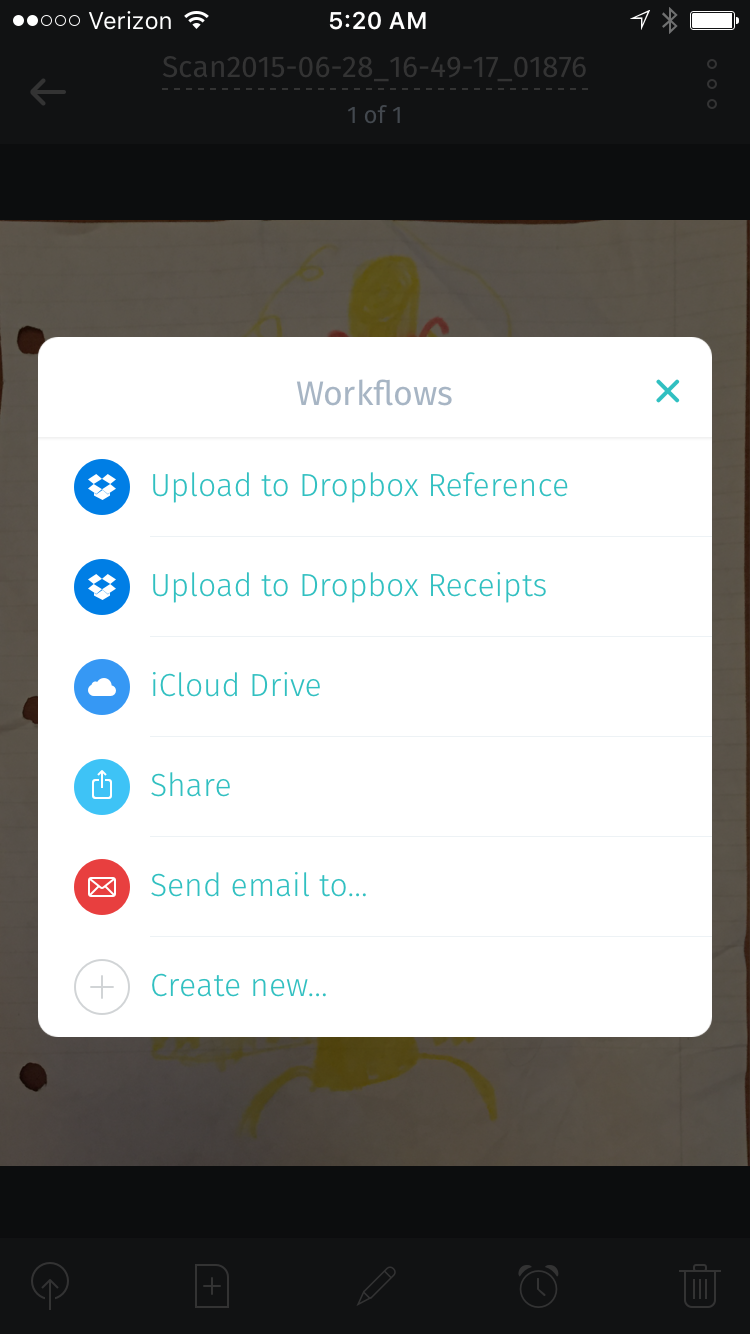 Scanbot continues to expand the list of supported services. The big deal with v4 of the iOS app is support for FTP.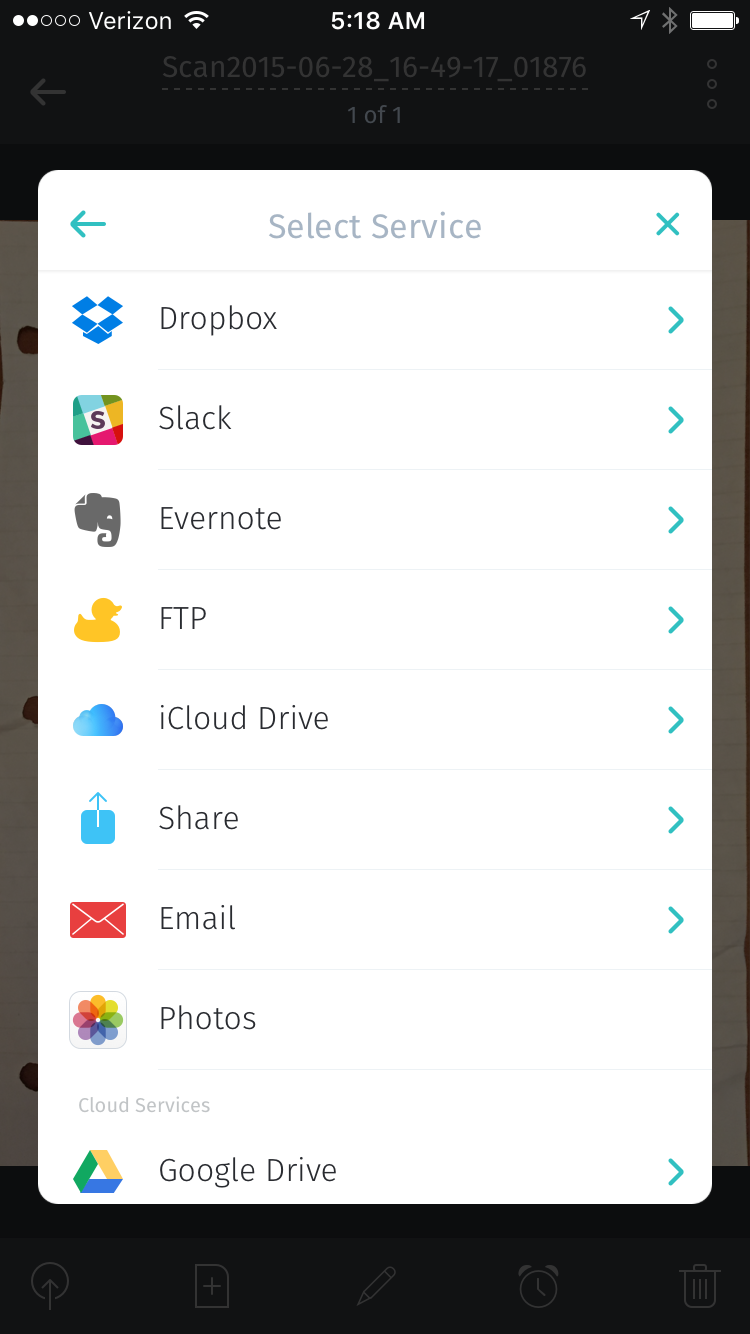 While I was relieved to discover support for SFTP. Unfortunately, this doesn't work for me since the connection defaults to root and there's no way to change to a user directory on a shared host.1 I'd like to see one more configuration option for changing to a specific directory upon connecting.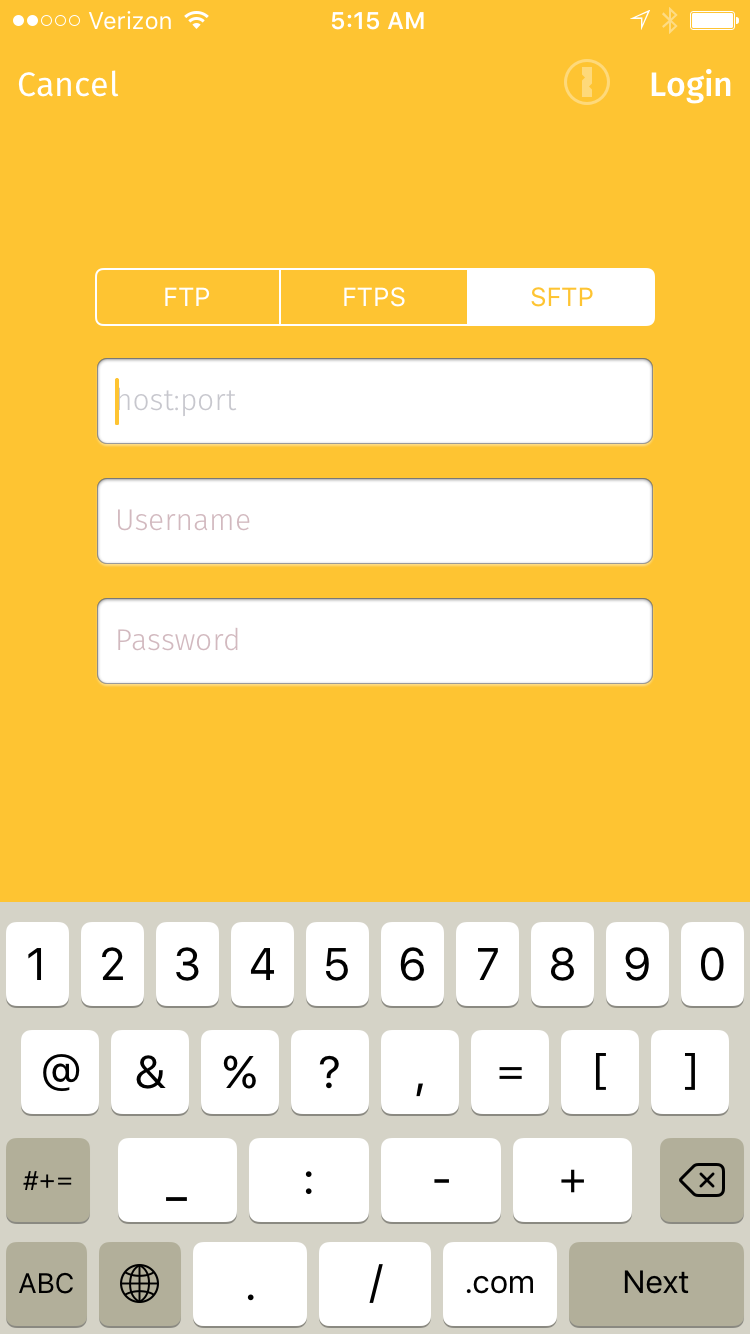 Scanbot continues to improve every month. They've already added a variety of barcode scanning options in the week since version 4.0 was released. I like it so much that I want support for more than just PDF creation. Some of my scans are just better as image files.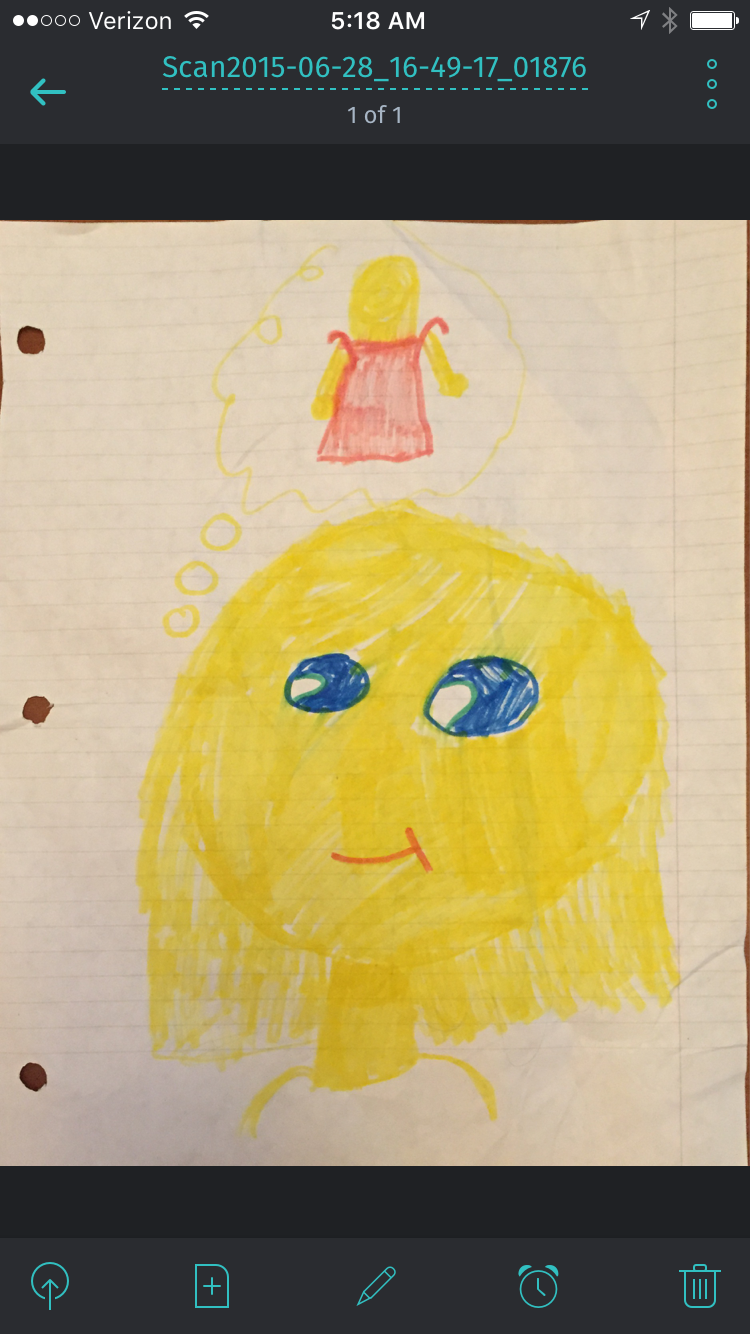 Scanbot | iOS | $0 to $5 (optional pricing)
---
I'm sure I could fix this from the host side but then I'd need to hassle with changing all of my other scripts that use the same account. ↩︎