It's a pretty good month for nerdy iOS apps so let's get the ball rolling with the return of Launcher for iOS.
The updated version was just approved for sale last night and I'm already pretty enamored with it. Launcher exists purely for the Today widget it provides. It allows you to launch other apps directly from the iOS Today screen. That sounds much more boring than it is. Launcher adds URL shortcuts to the Today screen. Nope, still sounds boring. Launcher is a way into some of my most used functions without needing to search for them. Let's just take a look at what it does.
You configure and organize shortcuts in Launcher in a very intuitive process. Adding a shortcut in the app makes it available in the Today widget. Tapping the icon in the widget launches the action. For example, I can quick dial without unlocking my phone. I can jump into Scanbot right from the lock screen (you still need to unlock the device before the application will activate).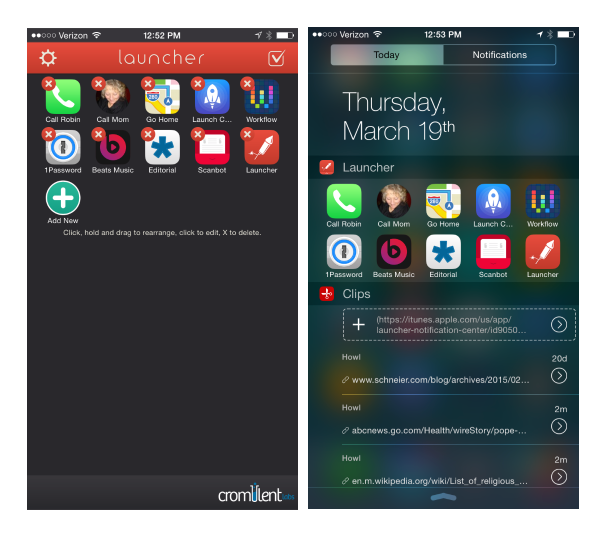 The preferences are sparse but they don't need to be complex. I purchased the "Pro" features for $4 so that allows me to activate a few other nice options like icon sizing. Each Launcher action can also be configured by changing the icon and editing the URL scheme it uses.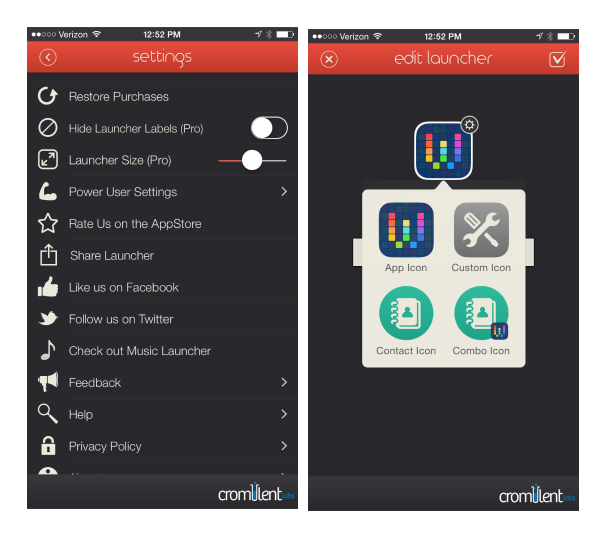 Workflow.app gets some extra bonus features with Launcher too. You can launch directly into a specific workflow by name.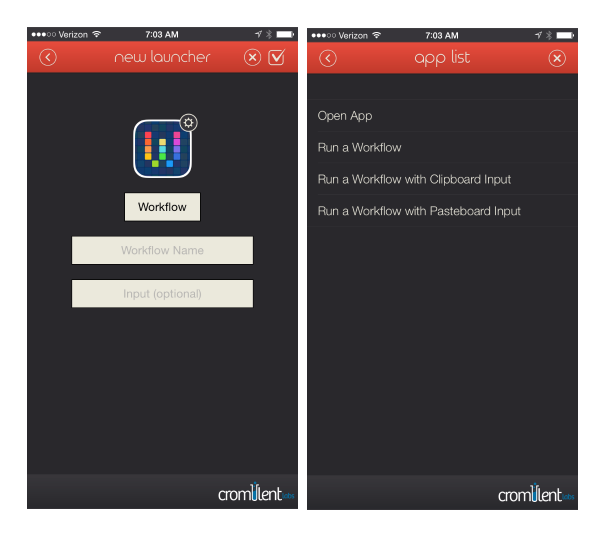 Launcher relies on URL schemes but hides that detail by default there's an option in the settings to enable display and editing of the URL, which is required for me since I like to tweak things. There are a lot of possibilities here when you consider applications like Editorial have URL schemes for creating documents and running workflows.
Launcher for iOS | Free with $4 IAP