Continuing my celebration of a $1000 device that holds hard drives, here's a little something about the DS Video app for iOS.
I mostly use Plex for streaming video to things like my iPhone and Roku, but the DS Video app is an alternative that's actually a pretty good option if you're not into the Plex applications.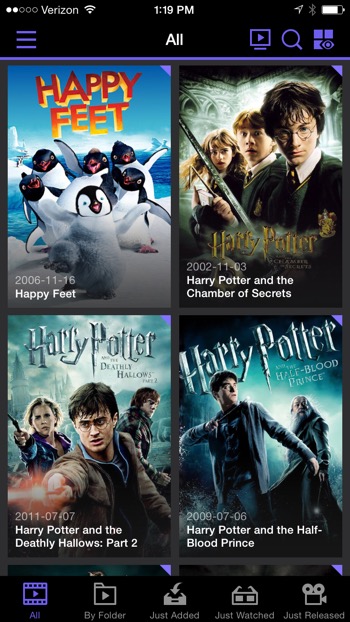 The DS Video app uses the built-in Synology media indexing service to serve up any video content on the NAS. The convenient thing about the media indexer is that that's manually configured and not automatic, which sounds weird. But it means that I tell it explicitly where I want it to scan for movies, television content and home videos. This means that it knows the difference between each kind and doesn't just share out any old video file on the NAS.
Back to the iOS app.
The DS Video app isn't just a stripped down file browser. Synology actually put some effort into designing a functional player. The videos are available in three different categories:
Movies
TV Shows
Home Video
Each category can be displayed as list or poster view. The posters must be supplied by you but if you have them, they look very nice.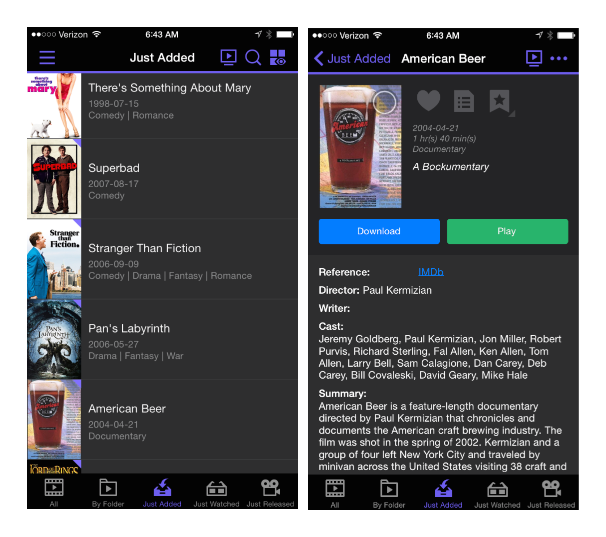 Playing a video is simple. Just tap and the video to see the details and then tap "Play" to start streaming. On the detail screen, there are a couple nice ways to manage the video content. First, I can download the entire file so it's available for playing when not connected to the Synology. There are also favorite toggles, ratings and an option to add a video to a playlist. The IMDb link is a nice touch too.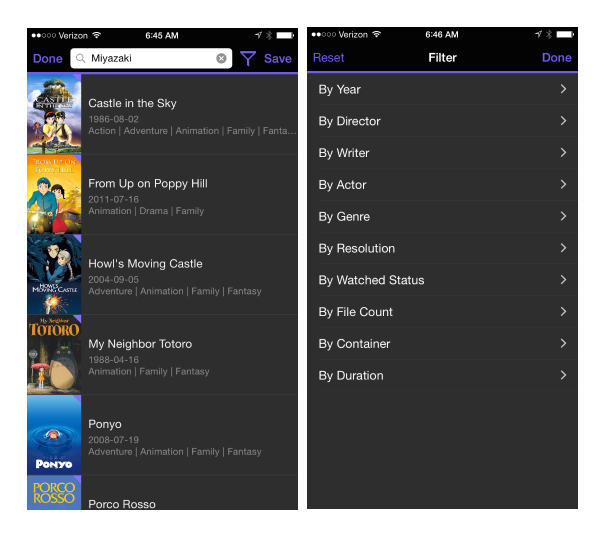 I mentioned earlier that the DS Video player isn't just a file browser. The filters and search are really well done, assuming the meta data exists for each file. A search or set of filters can be saved as a "Smart Collection" which is a really great way to bucket similar movies together for quick access.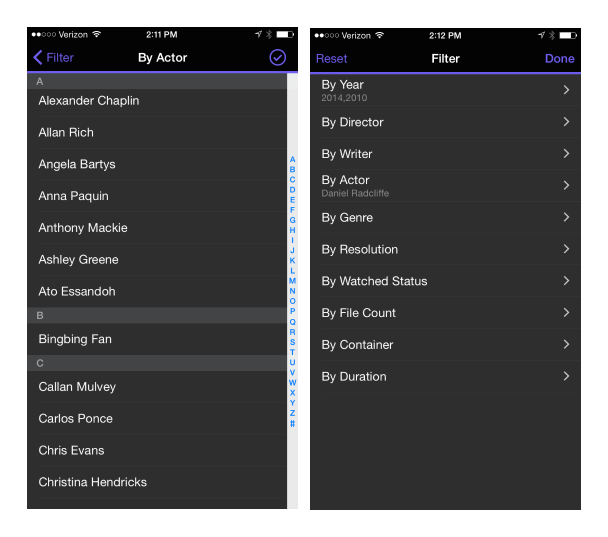 With quick access to the Smart Collections and favorites, getting right into a video is easy with the DS Video app for iOS. A swipe from left to right (yes, sloppy swipe works) opens the media list. Tapping on the collections section shows manual and smart collections as well as favorites and the watch list. There's no shortage of ways to get at the video on a Synology.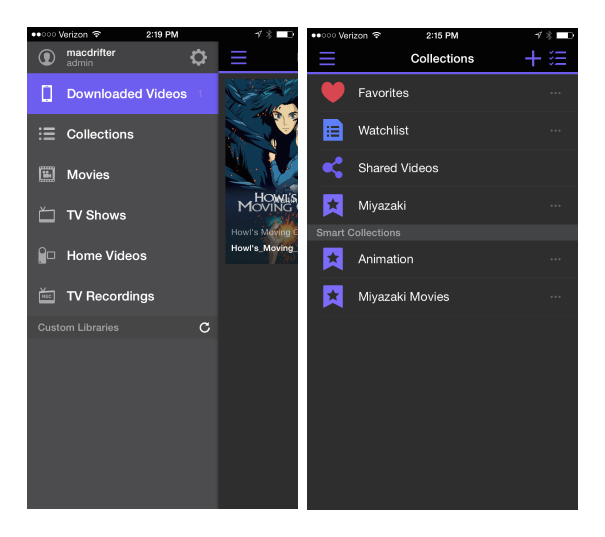 Playback is as good as any other media player on iOS. The video stream quality is dependent on the network connection. The player does support Airplay1 and subtitles but not chapter markers. Video scrubbing quality is surprisingly good. Individual frames are shown during scrubbing and video play picks up right away as long as the video has been sufficiently cached from the Synology NAS.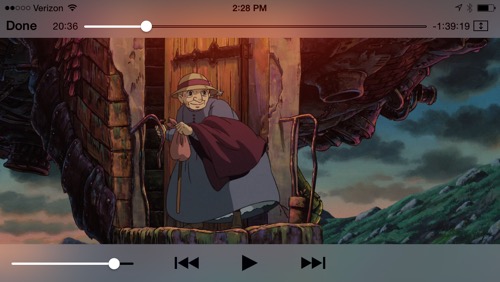 DS Video | Universal | Free
Synology 1813+ | Amazon | $1000
---
The latest version adds background Airplay support but I haven't tried it. ↩