There's a beautiful update to iThoughts for iOS available now. There are a number of bug fixes but two of the biggest new features are x-callback-url support and highly customizable map themes.1
The formatting options in iThoughts are as simple or complex as I want to make it. At the simple end of the spectrum, I set some basic attributes like line shape, layout and callout styles and apply the rainbow spectrum for coloring. The great thing here is that I get a gorgeous map style that I can save as a custom setting and apply to any map in the future.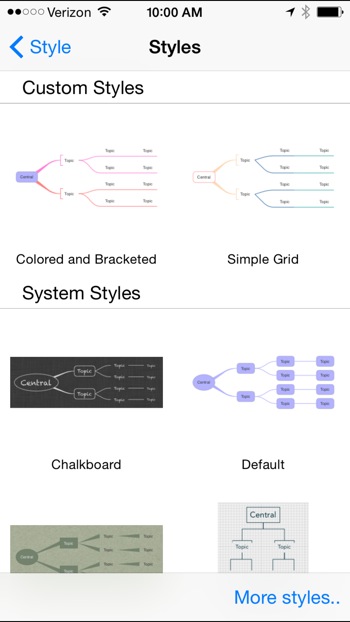 If I want to dive deep into the formatting options, iThoughts is ready to please with global and level specific settings. There are several options for background color and map layout. Below the general map layouts there are settings for each of the topic levels. By default, each level will inherit the settings from the previous level so there's no need to tweak each one if you don't want to. But they can also be manually adjusted to give the perfect design if that's what you're looking for.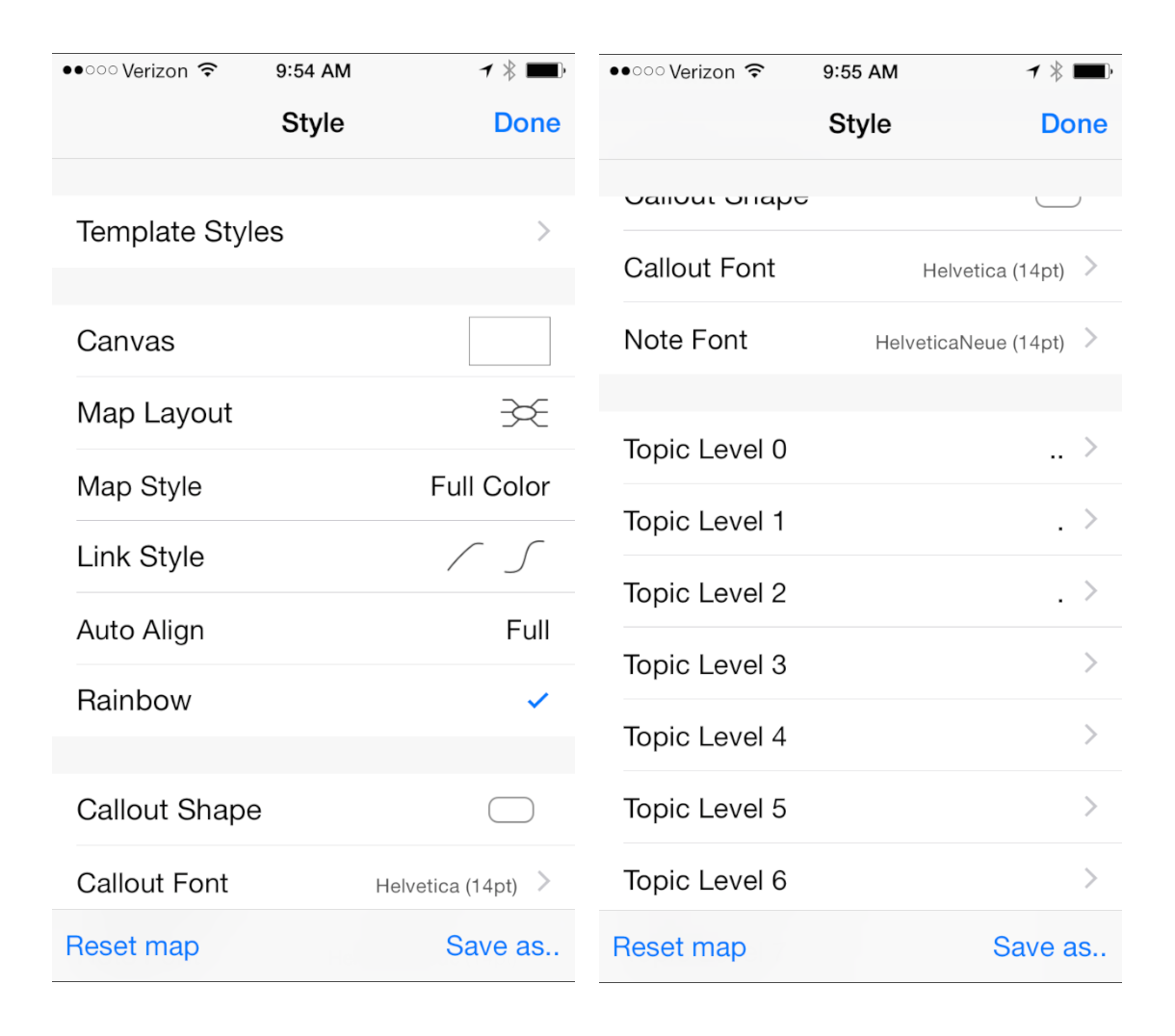 It's the little details that make setting up a custom theme easy in iThoughts. I really like the iThoughts line style options and the really nice palette suggestions for topic levels. I'm not big on crazy variations of topic shapes and formatting but I do like a nice looking map when I work and I like the colors to blend together rather than distract from each other.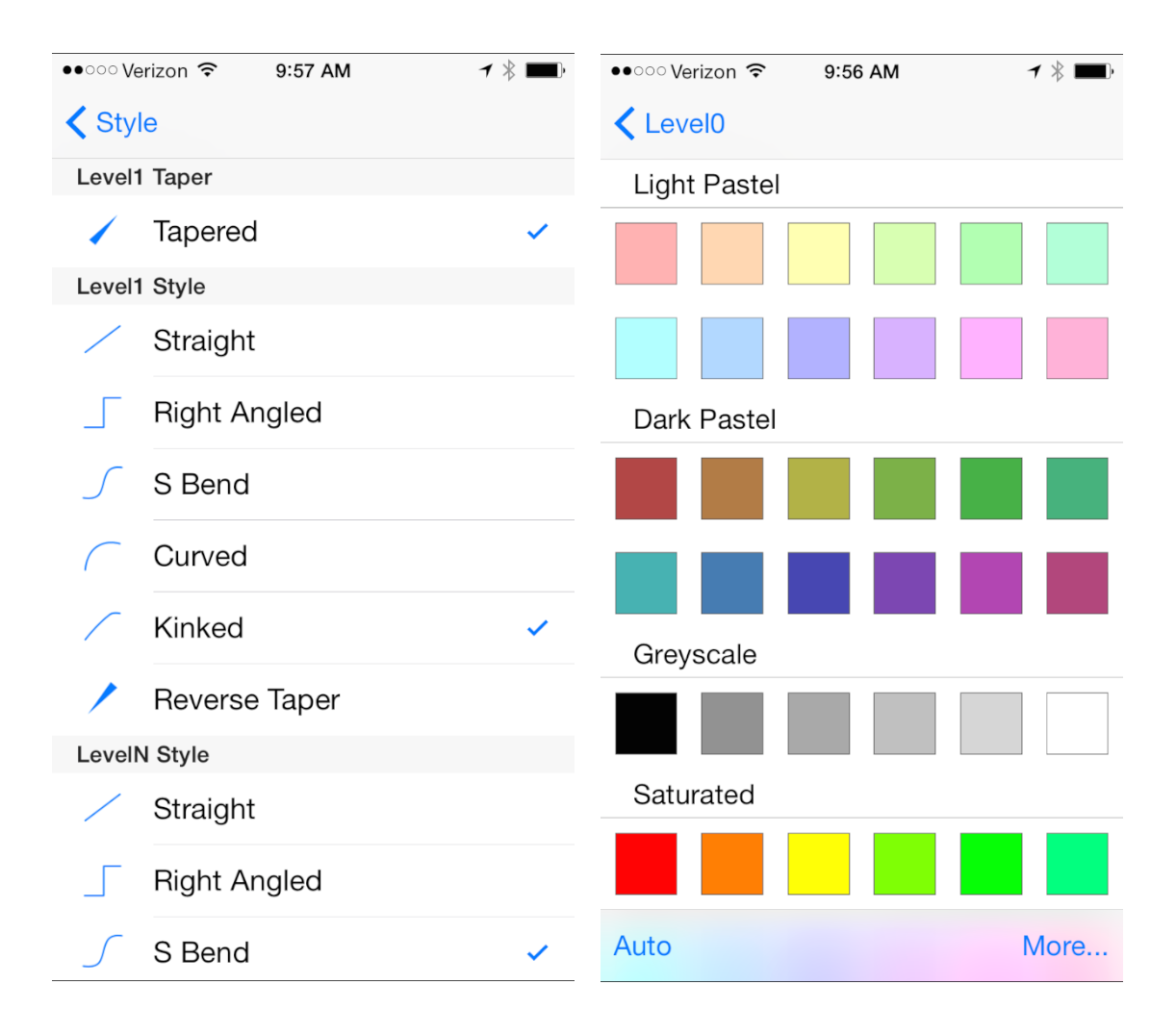 It's also simple to apply a different theme to any old or new map. This makes it pretty easy to go from a giant sprawling map to something quite a bit more organized. I often start a small map, not caring that much about the style but find myself deep down the rabbit hole on a project, wishing my map looked a little better. Now I can just apply one of my custom themes and move on.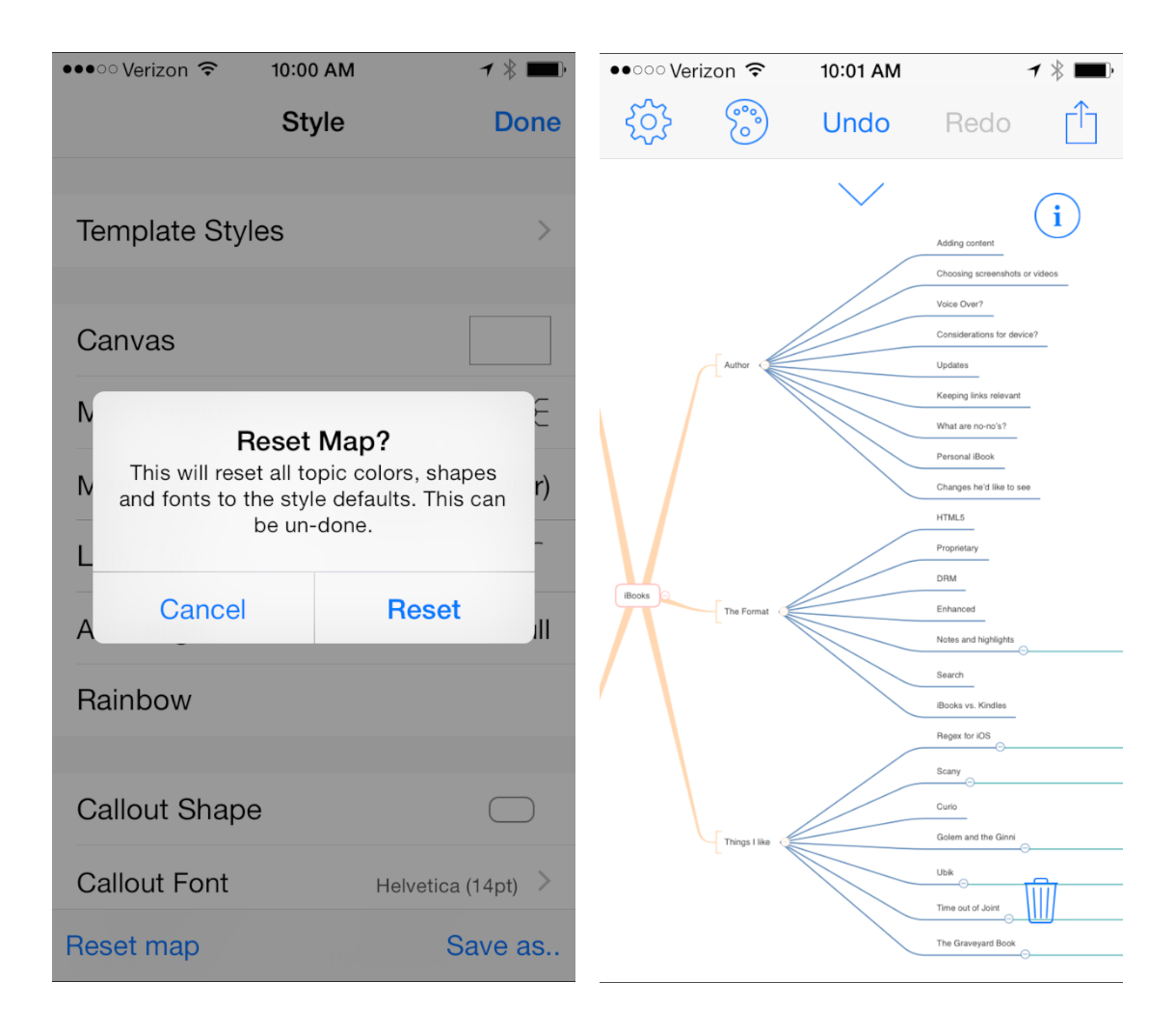 The iThoughts support site has examples of the new x-callback-url scheme. It's exactly what it needs to be. The scheme supports creating new maps from plain text outlines or appending to existing maps. There's also a parameter to specify the theme to apply to the map when it is created. I've setup Editorial and Drafts actions to quickly take plain text outlines and create concept maps in one shot (the setup is sufficiently described on the linked support site). It's great for those times when I think I'm making a short list and I end up needing a much bigger canvas to work in.
It seems like I constantly forget one of the best features of iThoughts: global map searching. Enter a search term and all of the maps are scanned for matching text. Tap a result and the map opens with the text highlighted. Still, I regularly find myself browsing the multitudes of maps I have tucked into iThoughts. Since iThoughts uses Dropbox for syncing (and supports multiple accounts) it's easy to keep and organize a lot of work and have it available from all of my Apple devices. Search is a great help.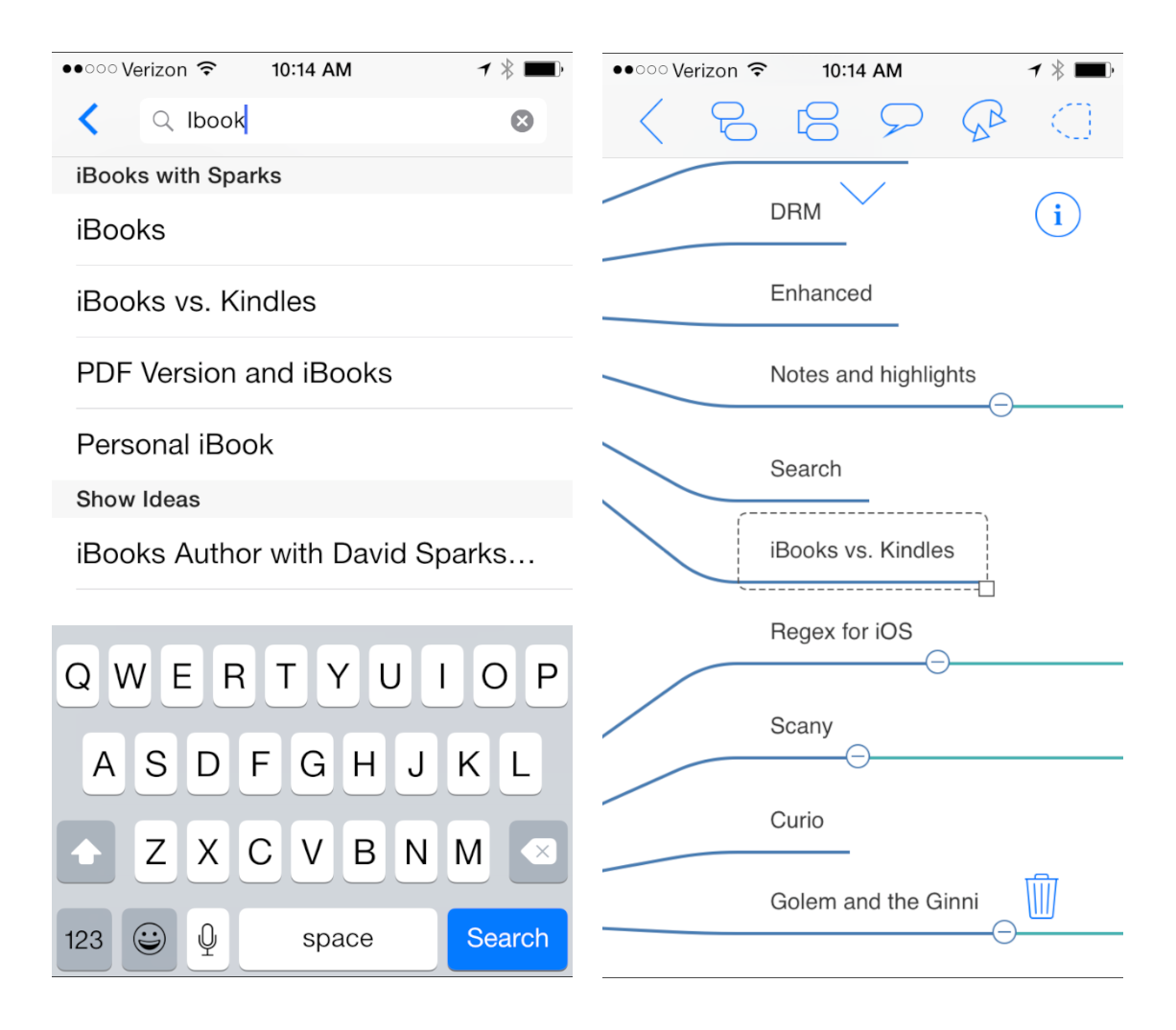 Given my penchant for concept mapping almost everything, I've used a lot of tools. Mapping is one of those processes that works much better on a computer than on paper. In a market full of grade A concept mapping applications, iThoughts is still my favorite. It's well considered and easy to use but there's a lot of functionality tucked inside. Now it's also capable of creating gorgeous maps with little effort.
Oh, and it's one of the first apps that looks great on an iPhone 6 Plus.
iThoughts for iOS 2.0 | Universal | $10