I've written a fair amount about leveraging keyboard shortcuts on the Mac to create magic with your fingers.1 There's one generic keyboard shortcut that kind beats them all: ⌘+Shift+/ (a.k.a. ⌘+?)
This little beauty opens the "Help" menu of the current app and places the cursor focus in the search box. Not sure what the keyboard shortcut is for moving a message in MailMate? ⌘+? then type "mov". The OS shows the menu items that match. Selecting one shows you the item (and hopefully the keyboard shortcut). Hitting return fires off the menu selection.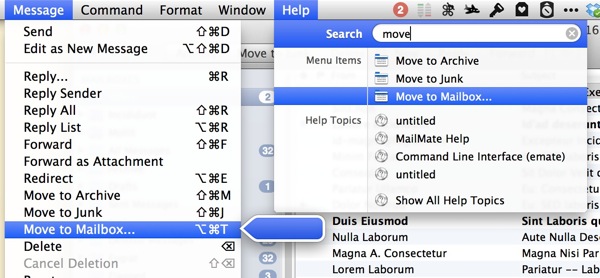 The system wide shortcut may not be on by default, or you turned it off while trying to cut down on keyboard shortcut conflicts. Go into the "Keyboard" preference panel and choose the "Shortcuts" option.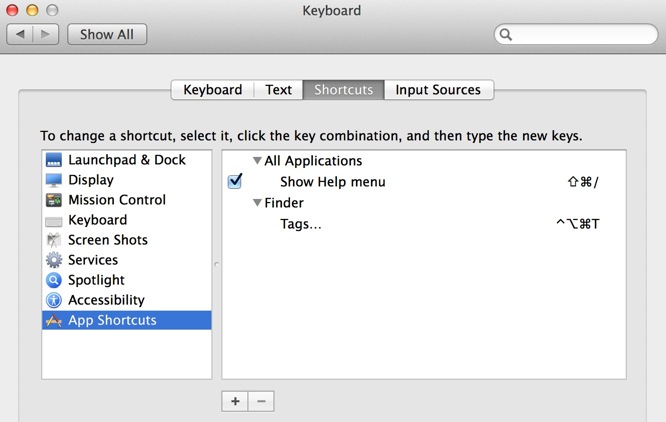 Full menu access right from the keyboard. It's also a convenient reminder for shortcuts you want to commit to memory.