I'm a long time subscriber to Audible and I'm well acquainted with both excellent and terrible audio books. With audio books, the words are only half of the experience. A good narrator can raise an average book up to be something inspiring.
Until recently, George Guidall was among my favorites. I've purchased audio books based on his involvement. His voice acting is stunning and the breadth of his skills make it easy to forget myself while listening.
Recently, I've been absorbed in the Discovery of Witches series by Deborah Harkness.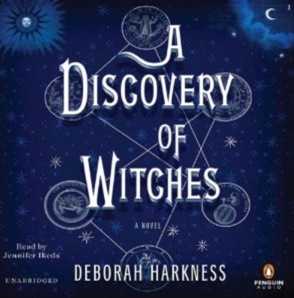 The writing is terrific, but the standout feature of the audio book is the voice acting of Jennifer Ikeda. Her ability to give life to male, female, Scottish, English, French and American characters is mesmerizing. Every new character in the series brings a bit of joy as she unfurls a new voice. Character details easily lost while reading stand out clearly when she reads.
If you love audio books, then look for some read by Jennifer Ikeda. If you hate audio books, then it's worth seeing how her reading can elevate the experience.