In case you're just emerging from an Amish community for the first time, Marked is a Mac app for live preview of markup documents. Marked 2 was released as a direct purchase download almost a year ago but it's now available on the Mac App Store with a sale price of $10.
Marked isn't just a preview tool for Markdown. It's a writing tool. It provides helpful notifications for word repetition or tedious sentence structures. But it also helps with validating URLs in anything it can preview.
Choose "Validate External Links" while viewing any preview: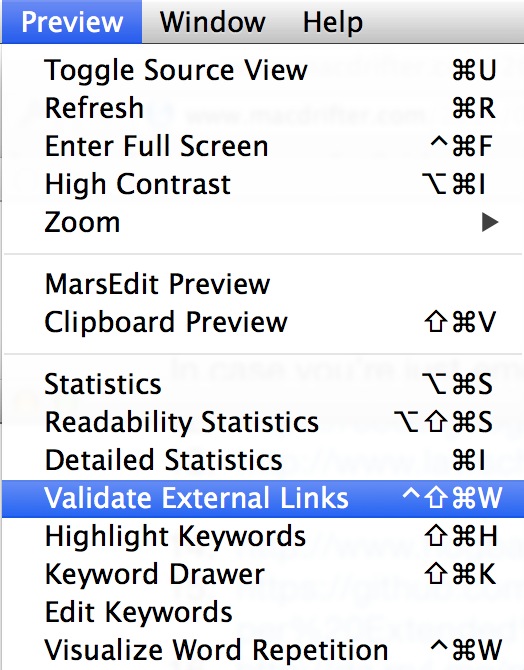 Marked displays a visual indication of the link integrity for all URLs in the document. Click a bad link and Marked will immediately navigate to the location in the preview window and select the text.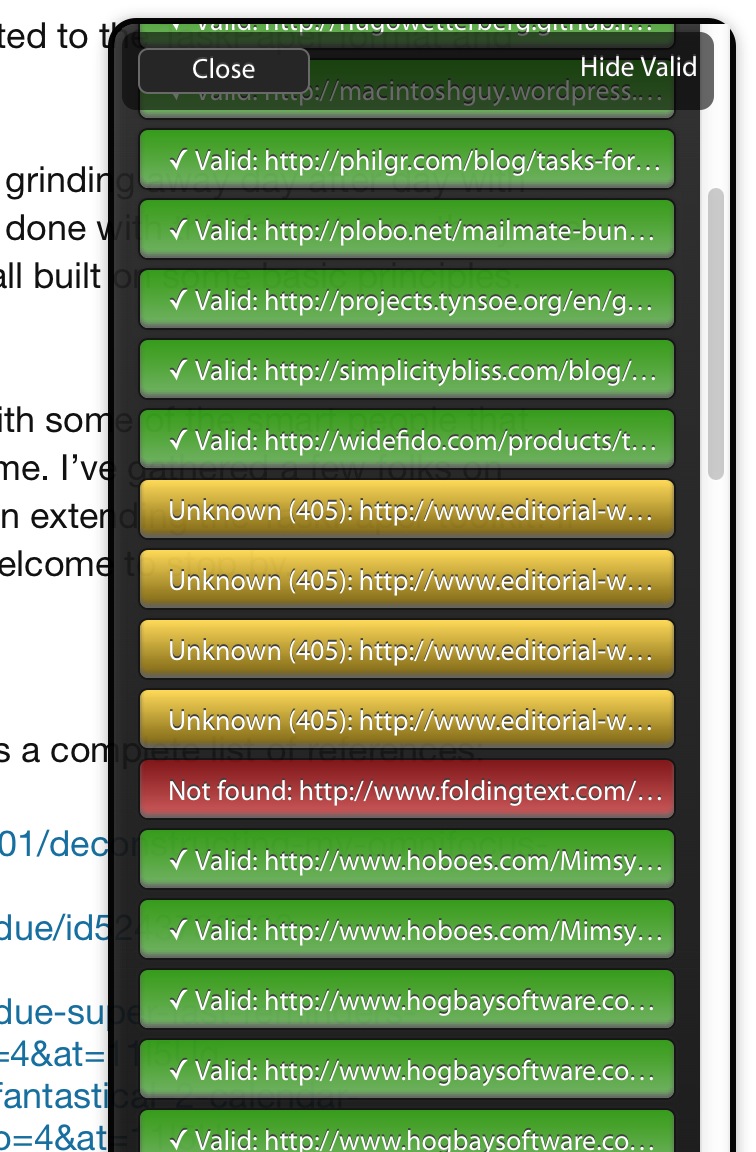 Marked 2: not just for Markdown preview.
Take a look at Brett's videos for Marked 2.
Visit the gorgeous Marked 2 web site