I decided not to offer a sponsor post during holiday weeks.1
Instead, here's some free advertising for stuff I use all the time.2
This is my homescreen on my iPad: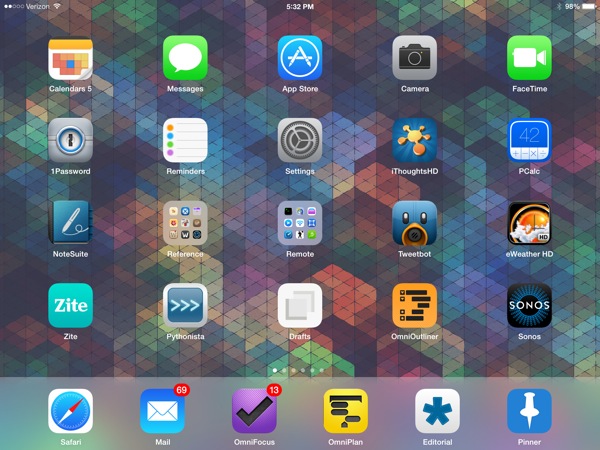 My home screen rarely changes unless an app dies or there is a successor for the function. My writing app or bookmark manager may change but their location on my home screen does not.
I'll avoid talking about most of the default Apple apps other than to note that if they are on my home screen, it means that I use them about once a day.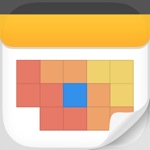 Calendars 5 is a nice little calendar app. The Apple calendar isn't bad but I really like the way Calendars shows where my time will go throughout the day.
Universal | $7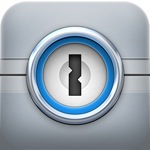 1Password is pretty important to the way I work. I use it many times a day. It's hard to believe anyone reading this doesn't already own it.
Universal | $18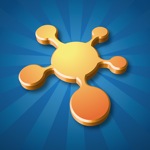 iThoughtsHD is one of my favorite iOS apps of all time. I use it way more than I should. The ease of information capture combined with the ability to abstract the ideas from the words is just great. This app is close to moving to my springboard and replacing OmniPlan.
iPad Only | $18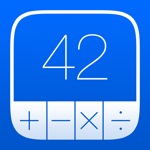 PCalc is still the best calculator anywhere. Just ask an Engineer.
Universal | $10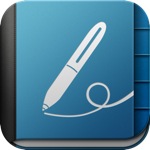 NoteSuite is a nice little sketching app. I don't use most of the features. It's one of the few sketching apps that allows me to copy a drawing to the paste board in iOS and put it somewhere else. How the heck wants to save a little sketch to the camera roll just to use it?
iPad Only | $5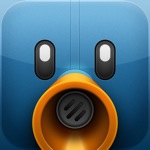 Tweetbot is the only way to use Twitter. Without the filters, I'd rather read Hacker News comments.
iPad Version | $3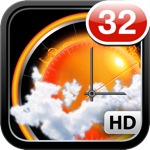 eWeather HD is an old weather app that has far too many UI colors to be cool and hip. But it provides a lot of information in an interface that works for me. It also provides easy access to weather alerts which many apps skip.
Universal | $2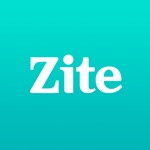 Zite is where I spend a lot of time reading.
Universal | Free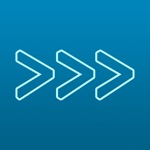 Pythonista needs no introduction, but here's one if you are new here. It's great.
Universal | $7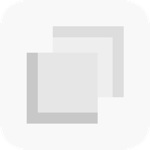 Drafts is where I start a lot of my notes and longer text.
Universal | $4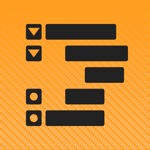 OmniOutliner is a good little outliner application. I wish it was evolving more but OmniPresence for syncing with my Mac brought it back to my home screen. There is still not an iPhone version either. My major use case is quickly creating a core structure and exporting it to iThoughtsHD as OPML. iThoughtsHD uses Dropbox for sync.
iPad Only | $30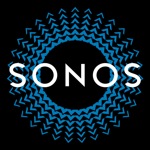 The Sonos app is a new and necessary addition. You should checkout Technical Difficulties for the back story.
Universal | Free with several hundred dollars in hardware
Reference Folder
My Reference Folder contains several apps I use regularly and several I rarely open. But I like to keep similar functionality together.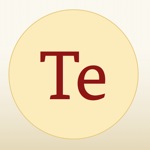 Terminology is the best way I have to look up words. If you don't believe me, visit here and here.
Universal | $3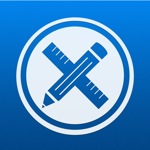 Tap Forms HD is the best iOS app for managing and syncing generic databases. It beat out Bento long ago. The best part about Tap Forms is that it works on iPhone, iPad and Mac. The iCloud sync is impressive. I keep code snippets, home inventory, my beer ratings and software registrations details in Tap Forms. It's very flexible.
iPad Version | $9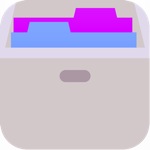 HanDBase is the second best iOS app for managing generic databases. It's more flexible than Tap Forms but lacks a reasonable Mac counterpart. It's a close race and I like what I see in HanDBase.
iPad Version | $10
Bento still has some of my data. When I finish moving it, I will be deleting the app. Bento should be an embarrassment for Apple.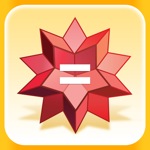 WolframAlpha is awesome. There's no better reference tool. The iOS app enables custom keyboards and an overall better experience. I originally bought the app when it was very expensive. Now there's no excuse for not owning it.
Universal | $3
I use Wikipedia a lot. I still haven't decided which is the best. They all lack some feature or developer attention. Take your pick between Wikipanion, Wikibot or Articles for a traditional Wikipedia tool.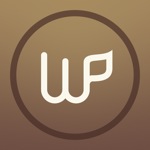 Wikipanion Plus | iPad Version | $5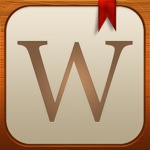 Wikibot | Universal | $3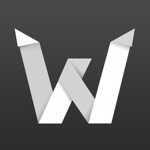 Articles | Universal | $1
If you prefer visual exploration in Wikipedia then WikiNodes, Wikiweb, or WikiLinks are all moderately usable. These apps allow you to easily explore the connections between Wikipedia articles through context maps.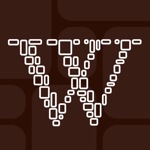 WikiNodes | iPad Only | $2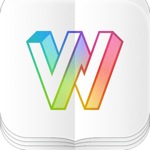 Wikiweb | Universal | $5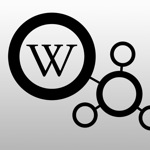 WikiLinks | Universal | $3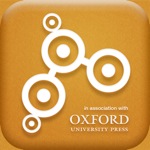 I also spend too much time exploring the English language. My 10 year old self would be sickened.
Wordflex is a terrific app for exploring the Oxford dictionary. I find it fun and relaxing, not to mention it is an elegant app.
iPad Only | $12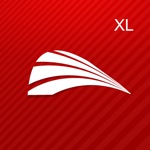 WordBook is another good dictionary app. Until Terminology 3, it was my preferred tool.
Universal | $3
Now we're down to some of the esoterica in my collection of reference apps. I don't use these apps very often but they all fit logically together in my head. I also forget their names all too easily.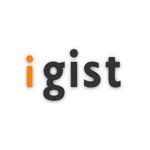 iGist is a Gist explorer for iOS. I don't use it much.
Universal | Free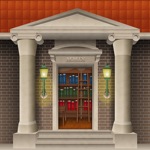 Papers is nice for storing and searching PDFs. I don't use it much.
Universal | $15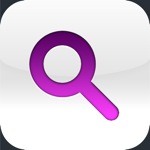 Bang On is a great way to do web research. I keep it in my Reference folder because that's how I use it, for referencing.
Universal | $2
Uniconsole and Kaomoji are how I look-up and use Emoji. I use Uniconsole much more though since I don't really understand what the heck Kaomoji is offering most of the time.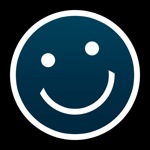 Uniconsole | Universal | $2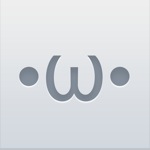 Kaomoji | Universal | $1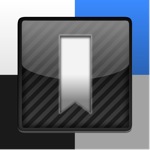 dbd used to be my favorite Pinboard client. Now I just keep it around so I will know if it ever gets updated again.
iPad Only | $4
Remote Folder
My Remote folder has a bunch of similarly useful apps. Some I use daily and some I use rarely.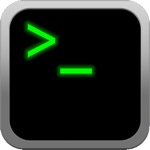 iSSH is the best SSH client on iOS. The support for macro keys, multiple logins, customizations, X Server, and connection sharing is awesome.
Universal | $10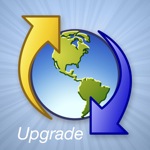 FTPOnTheGo is the hands-down winner for SFTP access to my servers. I've written extensively about this app.
Universal | $10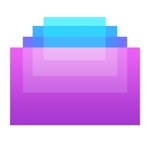 Screens is my default for remote control of my mac from iOS. It works well.
Universal | $20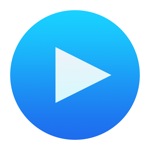 The AppleTV is almost unusable without the Apple Remote app.
Universal | Free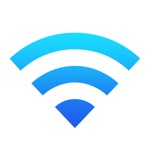 I still have several AirPort routers and the easiest way to manage them is with the AirPort Utility app.
Universal | Free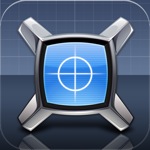 xScope Mirror is the companion iOS app for xScope for Mac. Display a screenshot on your iOS device from your Mac.
Universal | $2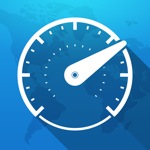 Speedtest X HD enables hours of arguing with Verizon over the differential between the service I pay for and the service they deliver. There's is also a paid version but the free version does what I need.
Universal | Free
I keep a bookmark for Macdrifter in this folder. It's the quickest way to check on the site.
Diet Coda is the all in one app for messing with the Macdrifter website. It's a code editor, FTP client, and SSH tool all in one. It's really good.
iPad Only | $20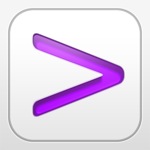 Prompt is an alternative to iSSH but is much nicer to look at. It's not as functional as iSSH but for simple SSH work, it's very nice.
Universal | $8
WebEx and RSA SecurID are used for work. Both free.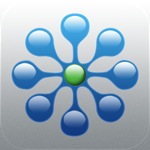 Fing is a network scanner. I rarely use it. Mostly useful when troubleshooting WiFi.
Universal | Free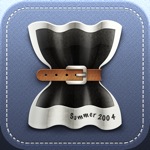 Reduce really should not be in this folder but I typically only use it for preparing images for blog posts from my iPad. So in my mind, it goes with the other tools I use to manage this site.
Universal | $2
Finally, I have a Pythonista bookmark for uploading an image from the clipboard to the Macdrifter FTP host.
The Springboard
This is the place of honor on my devices. It is where I keep the apps I use constantly.
Safari is obvious. The internet is my most used appliance.
Apple Mail is still pretty good on the iPad. It's also the only place that I can get my Exchange email from work.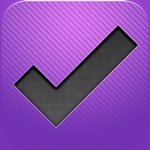 OmniFocus is where I currently manage my tasks. I suspect this will change in the future but there is a lot of lock-in for me. Muscle memory and restructuring a very deep project and task list is a significant energy barrier.
iPad Version | $40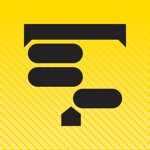 OmniPlan is how I quickly check on project timelines. I still can't believe that it doesn't integrate with OmniFocus. Heartbreaking.
iPad Only | $60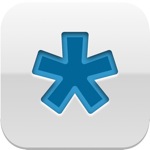 Editorial is a reason to own an iPad. It's the best there is in text editing on iOS and maybe anywhere. I actually look forward to using Editorial, which means I write more.
iPad Only | $5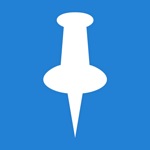 Pinner is a new addition. I use it to post bookmarks to Pinboard. I can copy a link and jump to Pinner to quickly create a new bookmark. Unlike several other apps, there have been no conflicts between downloads and uploads occurring at the same time. Other apps failed to create a new bookmark while downloading updates from Pinboard.
Universal | $2
Total
By my estimates, my home screen would cost you $336.3 That's not that much money for a deep and diverse collection of excellent applications. These apps cover about 80% of my needs. While that's cheap in comparison to what it would cost for similar quality software on a desktop computer, it's still a chunk of change. I find that, in aggregate, I spend just as much money on iOS software as on software for my MacBook. I just spend it on a larger number of apps for iOS.
Trends
A keen eye may have noticed some trends.
I'm loyal to excellence.
---
Traffic is lower and it didn't feel good to charge the same for a week I know provides lower value. ↩

These are affiliate links, so I guess, in a way, you are a sponsor this week if you buy something with one of these links. ↩

Keep in mind that $100 of that is split between two Omni apps. If you don't need those, then you are already down to a little over $200 for all of this software. ↩