A Pinboard Reading Library
I consider myself an avid reader of "stuff". It's mostly stuff from the internet. But have you ever had that problem where you remember that you read something in the past but can't remember the details or even how to find it again? Yeah, that's normal.
I employ Pinboard as an assistive service to help alleviate this issue. I also use Pinboard as my reading library now that there are some very good apps for the service. For me, Pinboard hits all of my specific needs and I'm not a big fan of smearing all of my saved links across several different services.
The Pro
One advantage to the paid annual subscription is that Pinboard maintains an archive of my links. Not just the link, but the content and several levels of sub-links and resources. Every link that has been cached is displayed with a small check mark. If that link disappears in the future, Pinboard still has the content. Just click on the little checkmark to get the cached version of the page.

The premium version also enables full text searching. This is exactly what it sounds like. It instantly searches the content of the linked sources, not just the tags and notes for the link.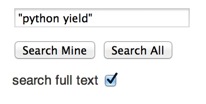 Just Enough Tagging
The Pinboard search is good but tagging has some advantages too. It's easy to get carried away, so I try to prune my tags and keep just a limited set of high level tags. The power is in the combinations.
For example, the "design" tag is one of my high level tags. That means it is generally a modifier for another tag. For example, "database" and "design". I have 118 bookmarks filed under "design". But through a combination of a couple additional tags, I can quickly get to anything.
But don't kid yourself. There will be pollution over time. Just like any effective filing system, it takes work and diligence but pays great dividends when done right.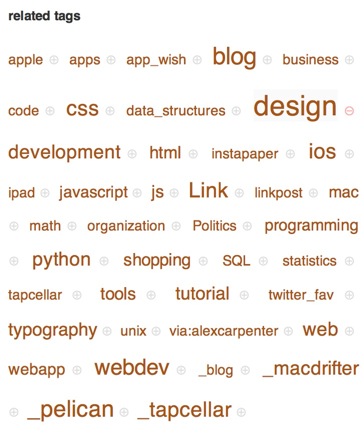 Tagging isn't the only way to add some extra data to a link in Pinboard. The description field can be used to add some extra text that that can be used in conjunction with search. I don't add many descriptions manually but when I do, it's usually for something that I really care to save and find later.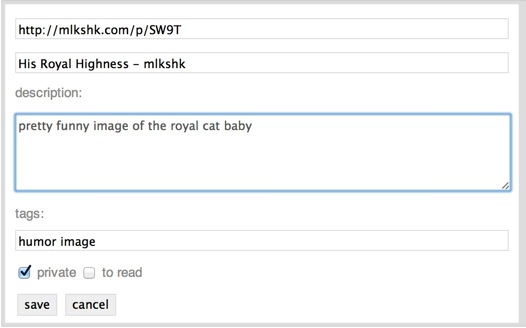 Feed the Habit
First, get acquainted with Pinboard's RSS feeds. Every Pinboard source has an RSS source that you can subscribe to with any feed reader.

Even your private feed can be an RSS source. Just make sure you insert the secret token like so:
http://feeds.pinboard.in/rss/secret:xxxx/u:username/private/

Want just your "To Read" feed:
http://feeds.pinboard.in/rss/secret:xxxx/u:username/toread/

This is a pretty handy feature. As I browse, I throw links into Pinboard and then leisurely read them in a full featured feed reader like Mr. Reader.
These feeds don't need to become a firehose either. They can be broken down by tags. For example, here's my public feed for my Omnifocus tagged bookmarks:
https://pinboard.in/u:macdrifter/t:omnifocus

The Glory of Apps
There are a number of great iOS clients for Pinboard. I've written extensively about the iOS app Pinbook in the past but more recently some very good competitors have been released or updated.
This post will not review them all but will highlight some of my favorite features.
Pushpin for iPhone is a thoughtful app. It includes all of the core Pinboard features like access to tags, popular and network links.
The power features include several community collections like public Wikipedia links and the ability to create "Saved Feeds" based on users and tags. There's also an Instapaper based mobilizer feature that really turns the Pinboard feed into a replacement for Instapaper.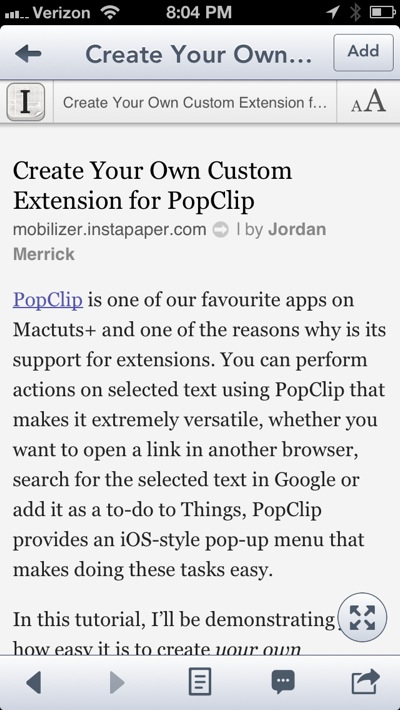 My biggest complaint about Pushpin is that it is iPhone only. But as Pinboard reading goes, nothing can beat Pushpin.
Pinner for iOS is an excellent Pinboard companion. While sync is not as fast as with Pinbook, it is very good looking and provides easy access to bookmarks, tags, network and popular links. It includes a Readability view, which I don't use but may be valuable to someone. I especially like that it allows login to Pinboard with the user's API token or account credentials.
I can easily recommend Pinner for both iPhone and iPad. The only thing missing is search.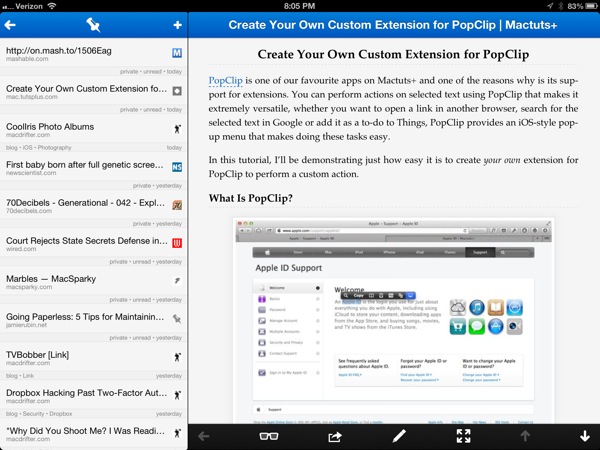 Pins for iOS is a nice universal app. It's attractive and fully integrates with Pinboard features like tags, notes, search, popular and network links. But with a large collection of links, it falls down. Sync is painfully slow. So slow that I gave up after about 10 minutes. Returning an hour later, it was complete.