By now, most people have probably heard of Forecast.io. It's an impressive web application by the folks that make Dark Sky. Forecast.io is so good that it has become my most used weather "application" on iOS. It is gorgeous, accurate and packed with information.
If you're a weather nerd, there's another service called Lines and it provides the same wonderful experience except with a focus on trends.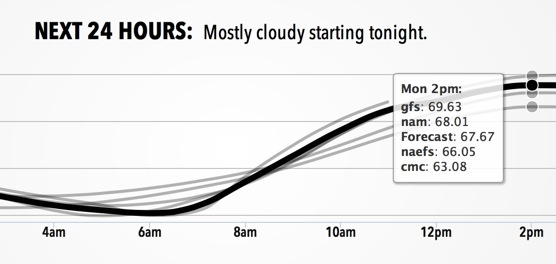 The trend lines are projections from all of the major weather service providers and cover temperature, precipitation, wind, humidity and pressure. The Lines interface is uncluttered and like the default forecast.io web app scales beautifully for iPhone and iPad.